Problem
When trying to install Cloud back up agent on a VM, it won't let you install as the agent is being reported as a physical machine. 
Cause
Audit when ran against the machine, it detects it as a physical machine for some reason. Checking locally on the machine indeed tells you it is a VM.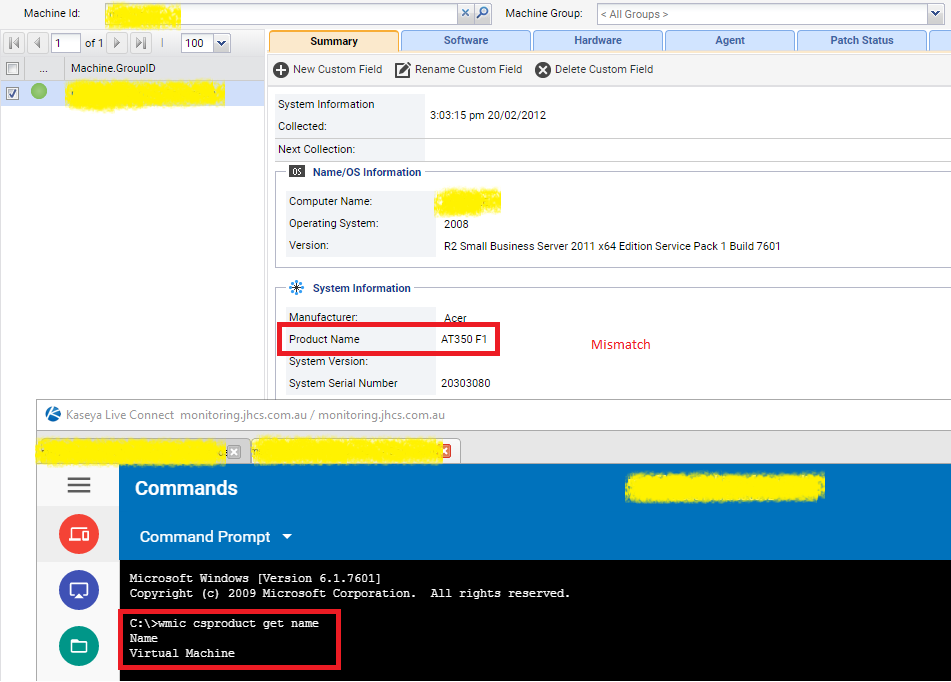 Resolution
Run the Rest Audit Cache procedure against the problematic machine and then run all the three audits which should fix the issue.