Problem
You would like to backup to a local folder, like another logical disk.
Solution
When managing Kaseya Cloud Backup devices you will find that the majority of the management and monitoring can be found using the right menu.
From this interactive menu you may construct your own Backup Plan for the device currently managed. Select Backup from this menu.


When you select Backup you are presented with the Backup Plans. In this section of the Backup Menu you find a listing of details aligned with the backup operation including the backup destination, "WHERE TO BACK UP", the topic of this article.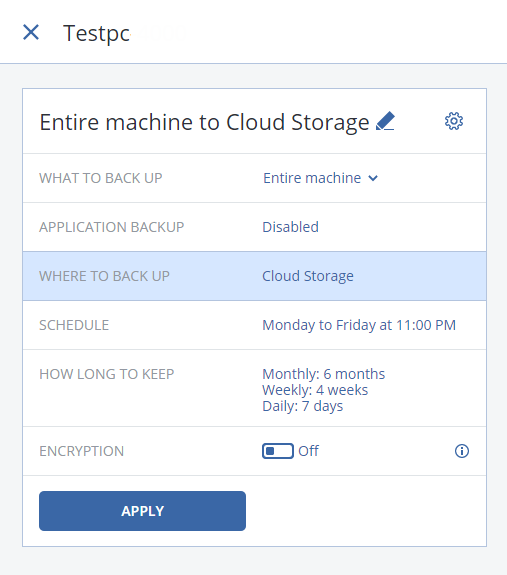 Selecting this section, where "Cloud Storage" is currently highlighted, will bring you to another menu where you may choose the following options: Cloud Storage, Local folders, and Network folder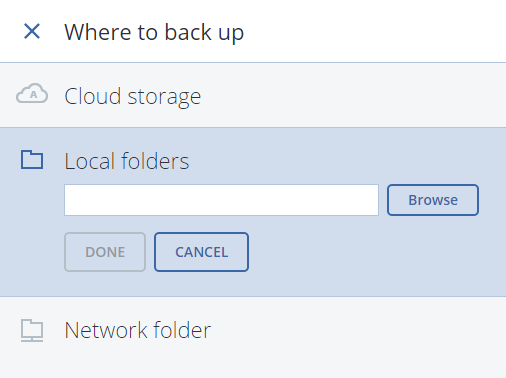 Selecting the "Local folders" section and using the Browse button you may navigate to the available disks and directories this device is capable of locally saving it's backup data to.




Once you have selected the desired drive and/or directory you may select "DONE" at the bottom of this menu as well as the Local Folder section to save changes and your Backup Plan is now updated to utilize this Local Folder.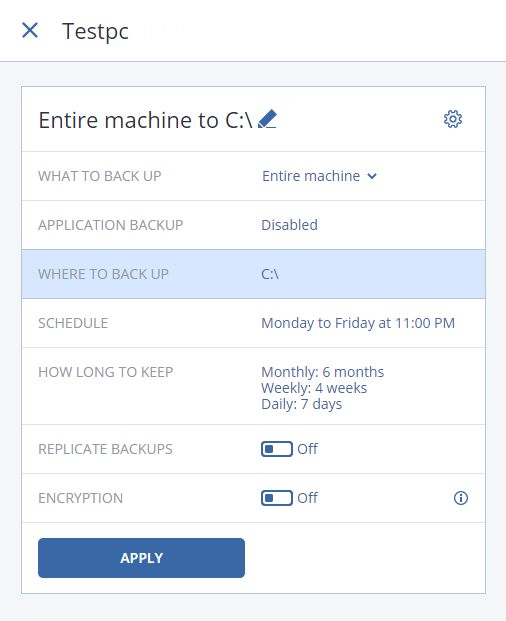 Congratulations! You have now set up a Local Folder for your backups.