PROBLEM
You would like to backup to a local storage network, like a NAS.
SOLUTION
This articles assumes that you already have registered in the Acronis portal, and have placed the credentials on the VSA as well. Once, you have gotten the agent installed on the machine, and are able to view it on the portal please follow this simple instructions to use your own local storage.
1. ADD BACKUP PLAN
Select the machine you want to set up for backups, and click on ADD BACKUP PLAN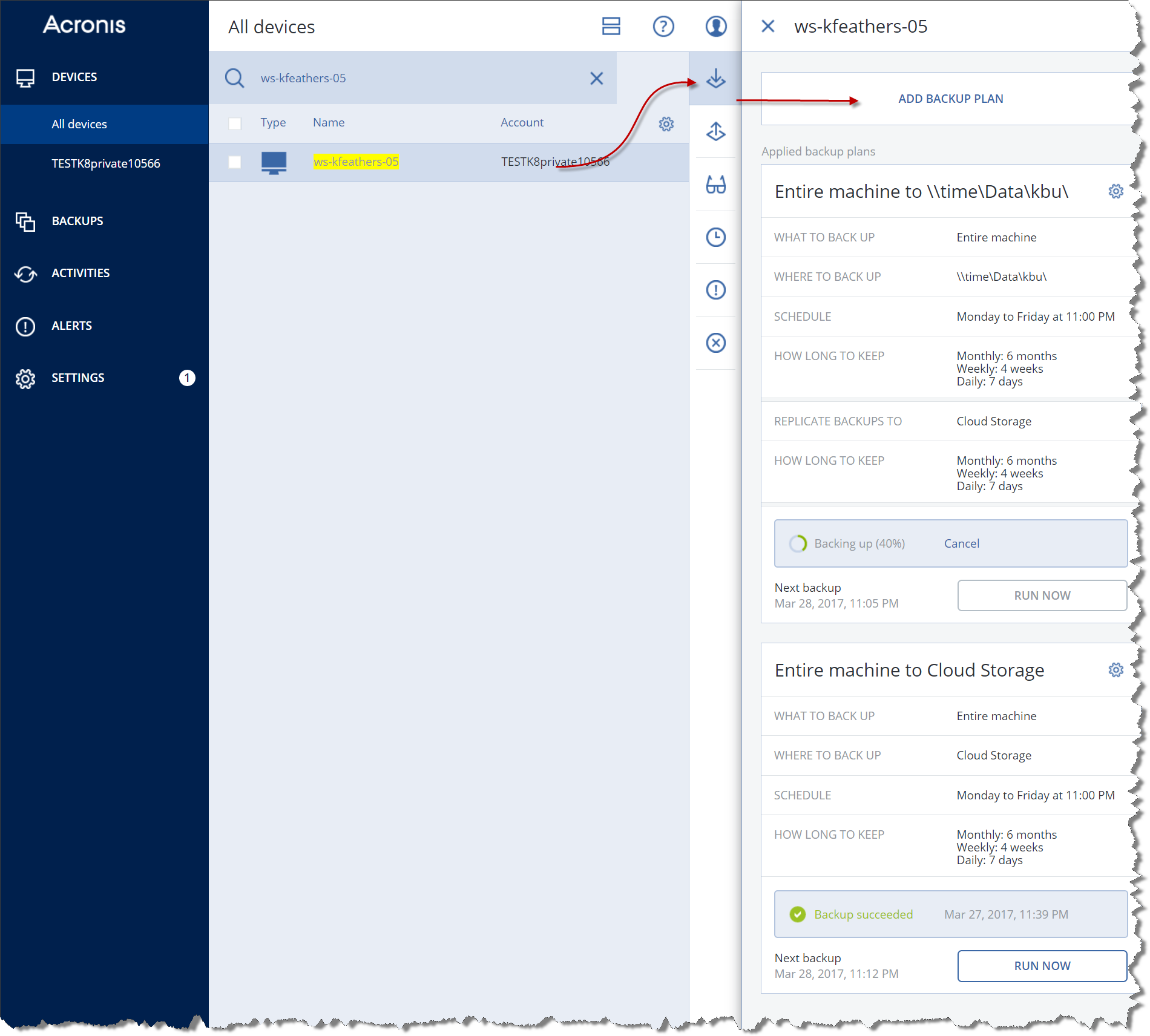 2. WHERE TO BACK UP
On the right hand side there is a menu with several options. Select the option "Where to back up"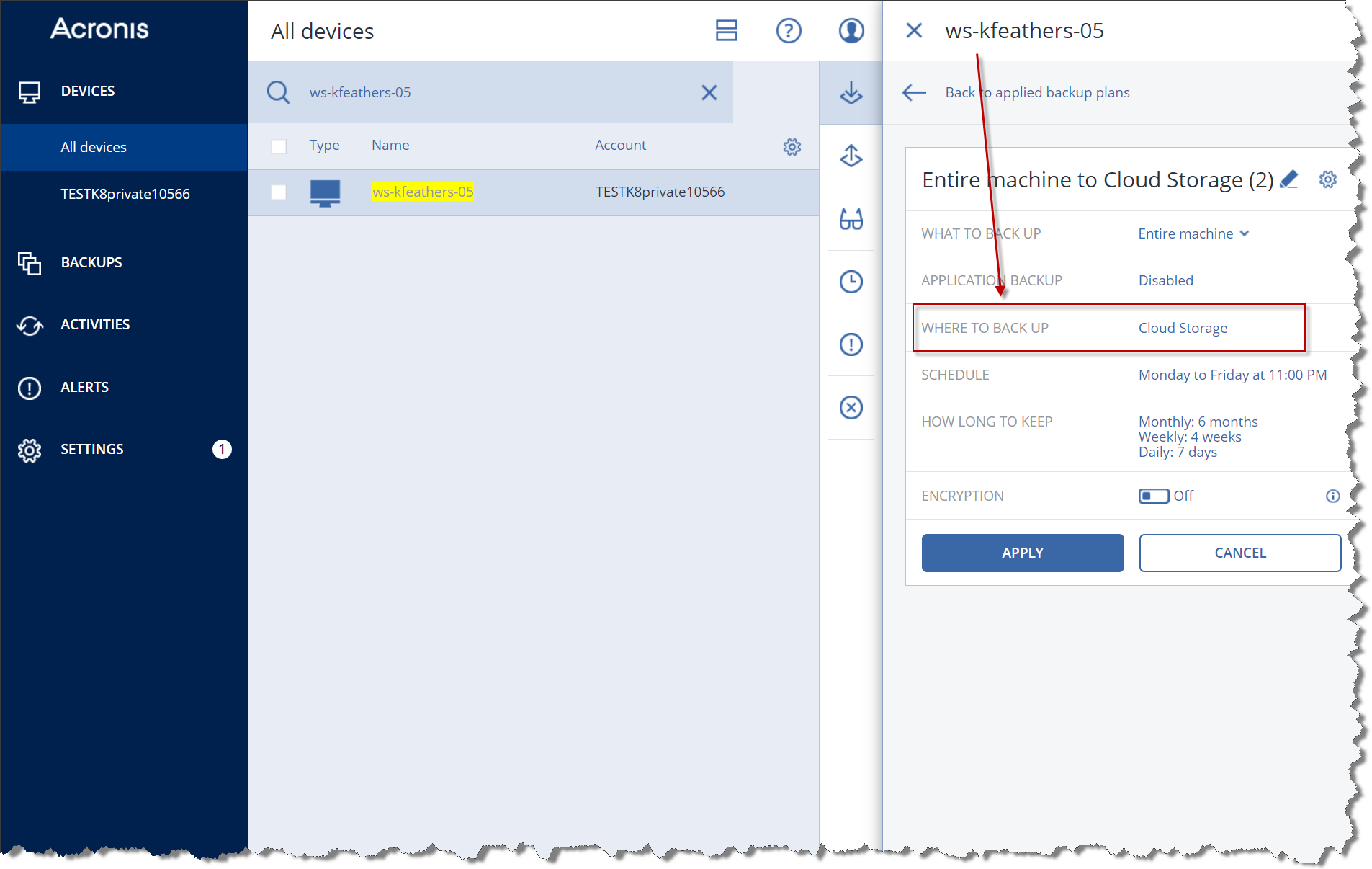 2. SELECT NETWORK FOLDER
Select the third option, which is Network Folder and specify the path of the storage device. You can either browse or define the path.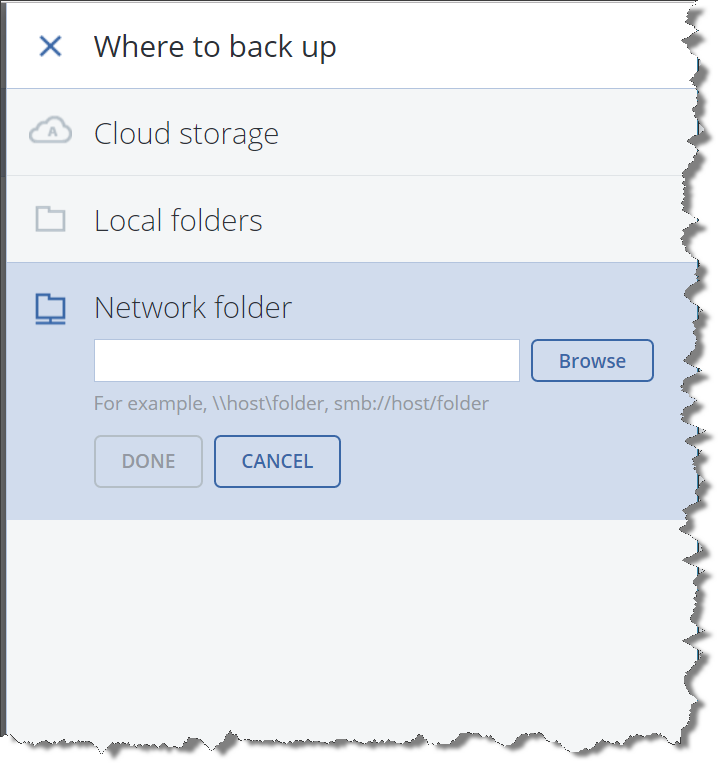 3. SPECIFY DEVICE CREDENTIALS
Here you will specify the credentials to access the storage device.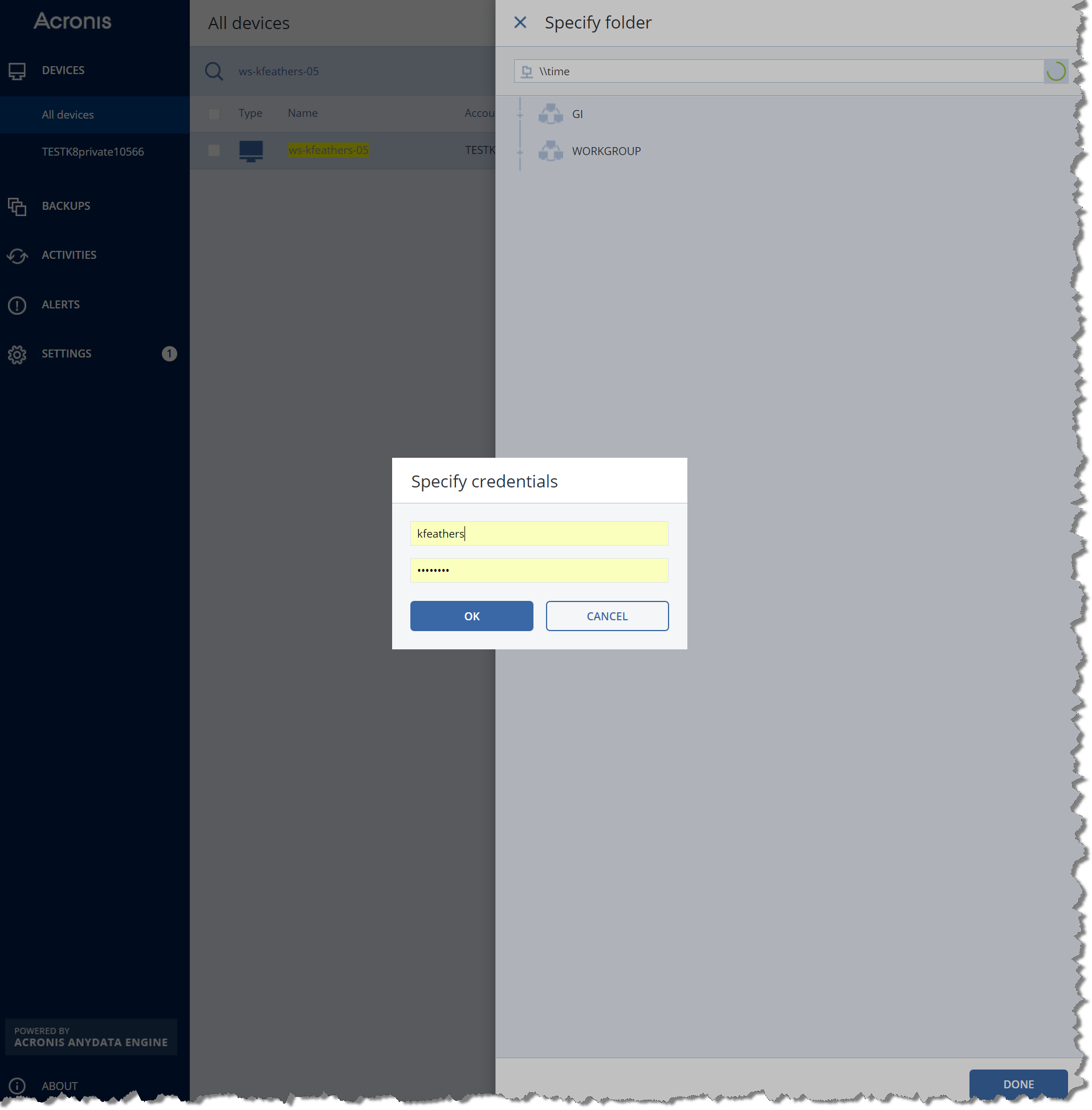 4. SPECIFY FOLDER/LOCATION
Once you entered the credentials, you will be able to traverse the NAS file system from the Acronis UI. Here you can select the location of where the backup will reside.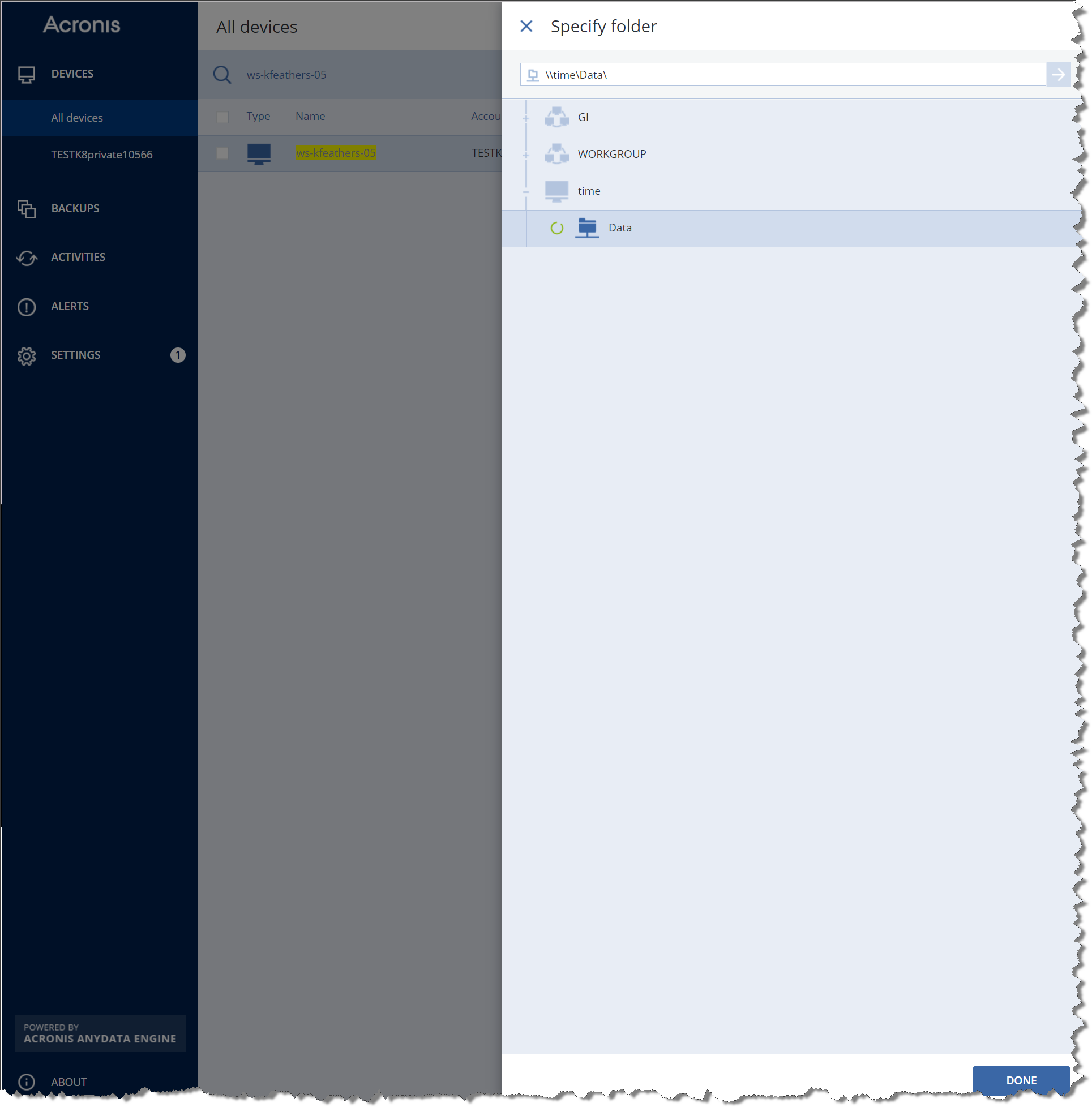 5. DONE
Once you have specified the location of the backup, you can click done and finish select the options for the backup plan such as the schedule.