Problem:
SSRS is configured when kinstaller.exe installs the VSA. You will need to manually configure Microsoft Reporting Service (SSRS) when installing on an existing VSA server.
When switching to SSRS from Kaseya reporting service you receive this error;
InteropServices.COMException (0x8007052E):Logon failure
You need to correctly configure the reporting service database.
Resolution:
Follow these steps to install and configure Microsoft reporting services after the VSA has been installed.
1. Follow the instructions on this article to install the service and configure it.
https://docs.microsoft.com/en-us/sql/reporting-services/install-windows/install-reporting-services?view=sql-server-ver15
After install use the wizard to create the report server database
Native mode
Automatic. Use the SQL Server setup wizard if you choose the default configuration option for installation. In the SQL Server Installation Wizard, this option is Install and configure on the Report Server Installation Options page. If you choose the Install only option, you must use SQL Server Reporting Services Configuration Manager to create the database.
2. You will create a "KaseyaReports" user account and give it proper permissions: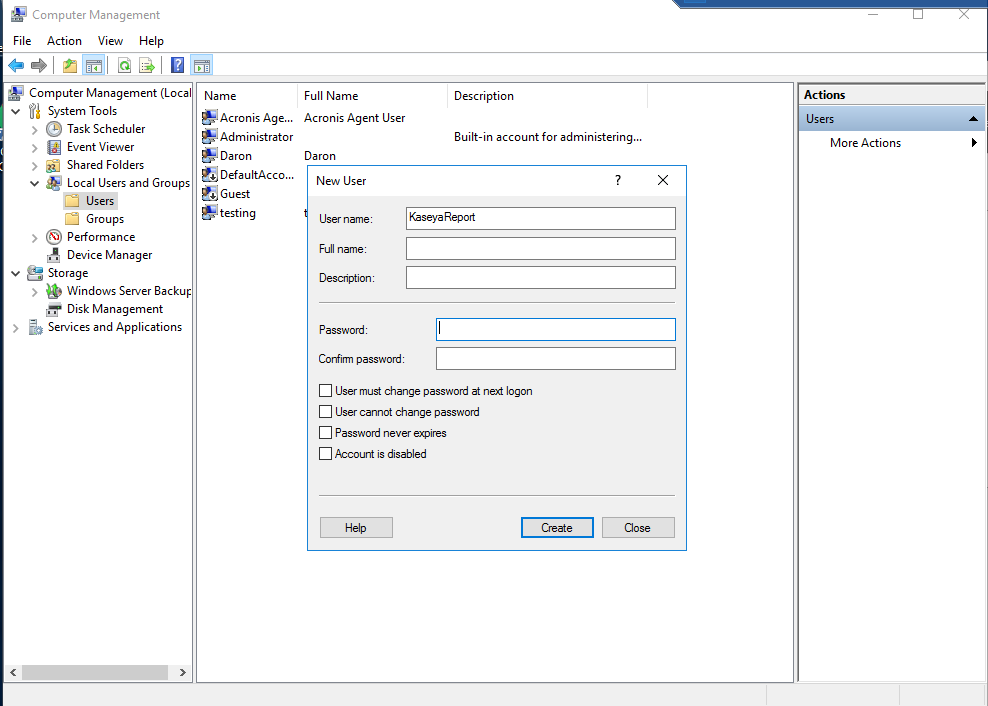 Note: If you currently use SQL Server 2008 R2 or earlier you need to add the "SQLServer2005SQLBrowserUser as "Member Of" for the "KaseyaReports" account as this does not apply for SQL Server 2012 and later.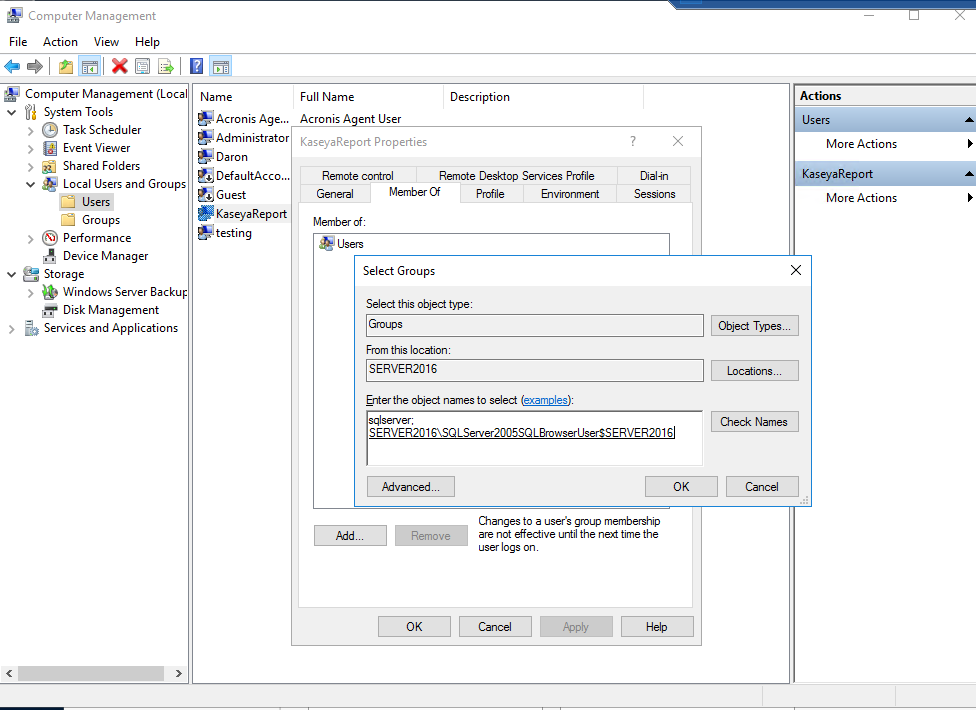 3. Go to the Start menu > All Programs > Microsoft SQL Server > Configuration Tools > Reporting Services Configuration Manager
Once the Reporting Services opens up, Click on Database and confirm the ReportServer Database is created.
Next Click on Web Service URL and set the TCP port to 18086.
Next click on "Web Portal URL" tab on the left hand side menu, then click Advanced. Set all assigned IP addresses to port 18086.

Next Click on the "URLs": it will take you to the Reporting Services web page configurations. Login and Please follow the screenshots below:
4. Select Manage Folder from the Home screen.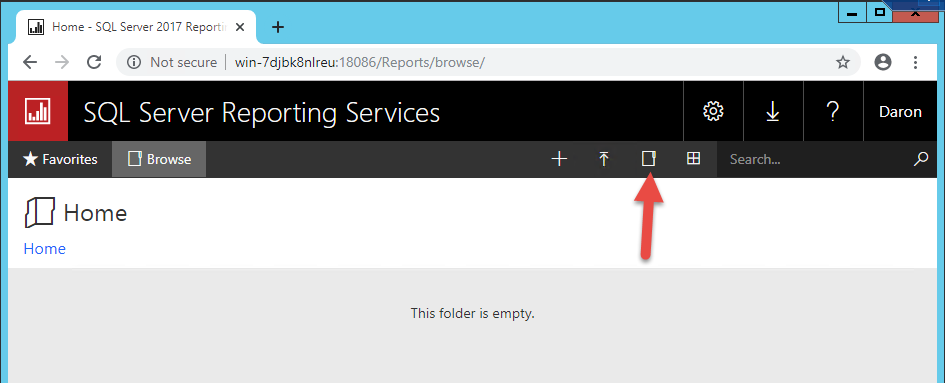 Under Home >Manage >Security Add KaseyaReport as Browser role.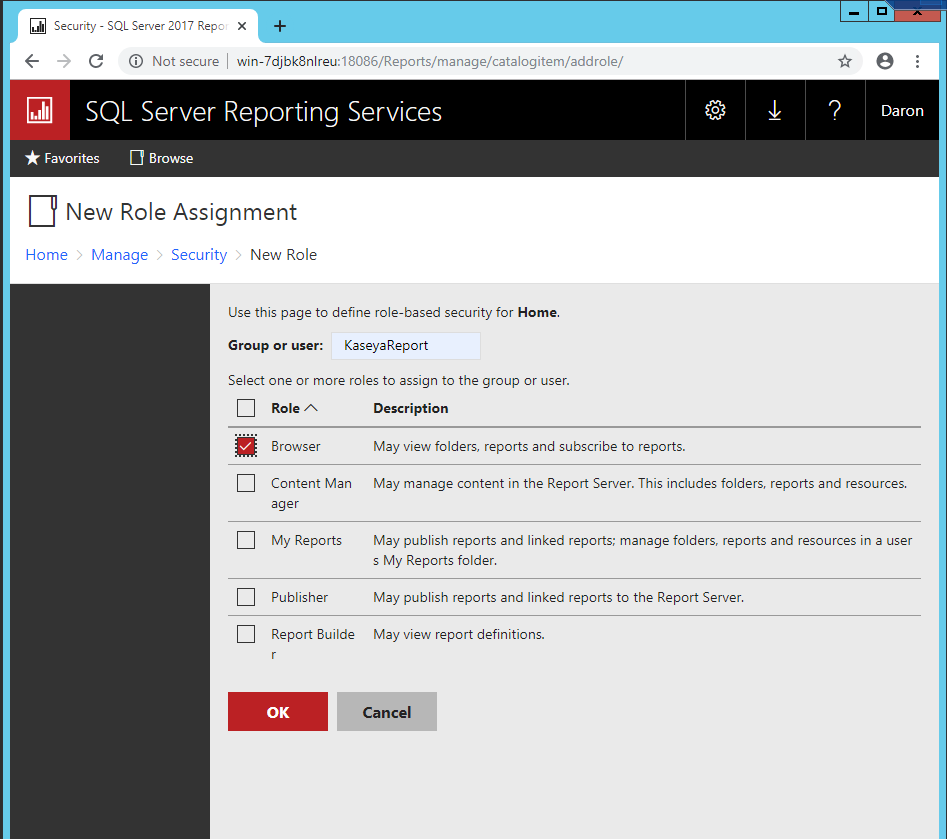 5. Select Settings Gear and Then Site settings.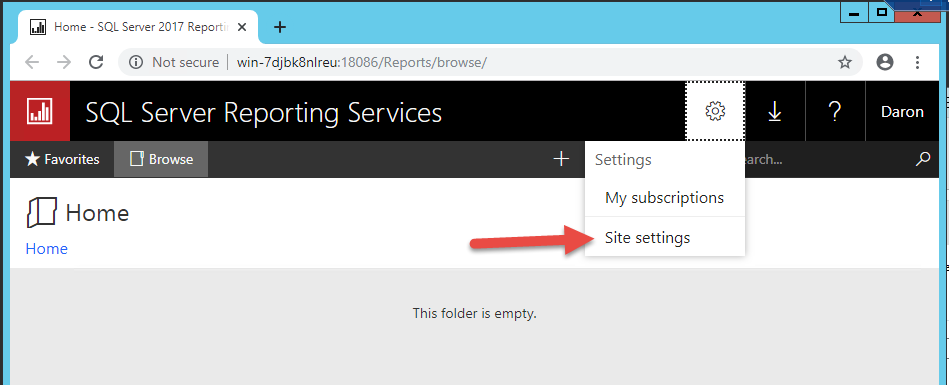 Select Security and "+Add group or user" then add the "KaseyaReport" user as a System User.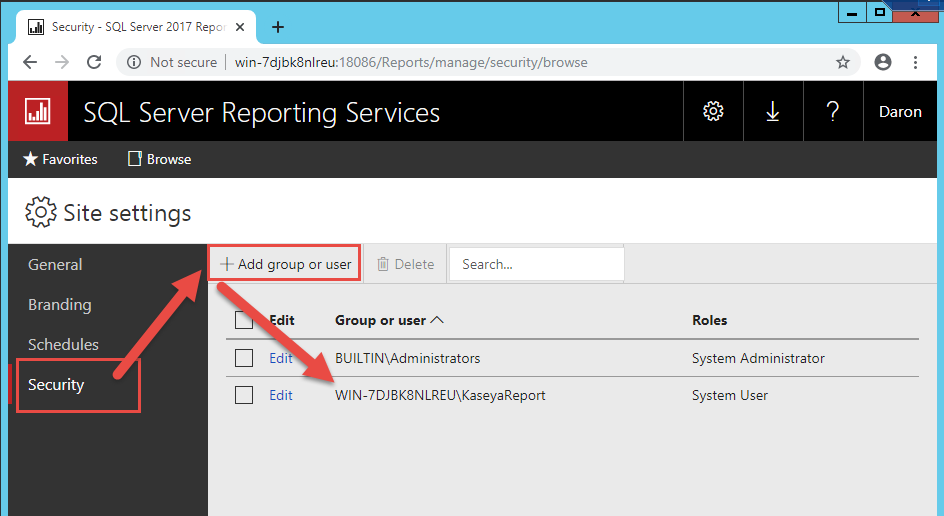 5.
Log into your VSA and go into the
System module > Configure page
, click on
Change URL
. Then click on
Edit
and specify the "KaseyaReports" account you created: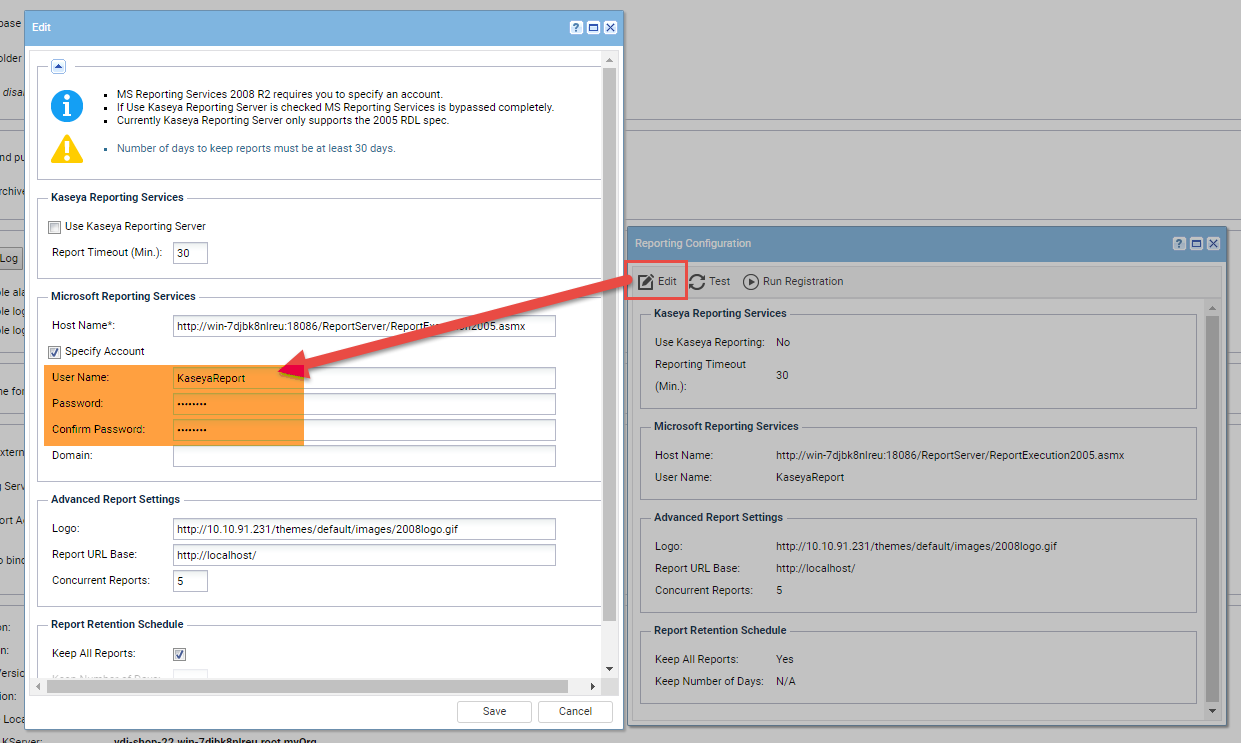 Save settings and then test the connection.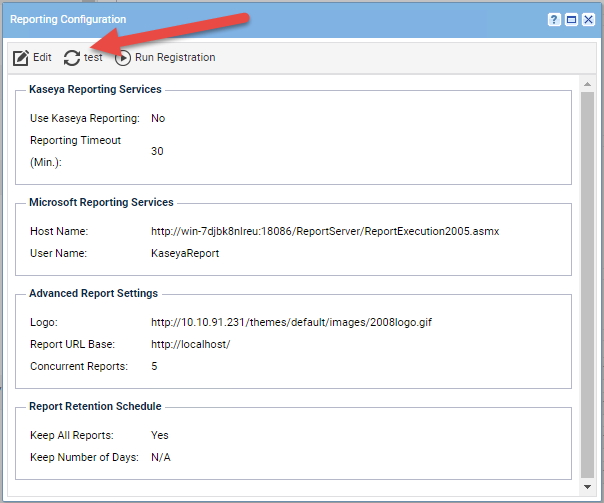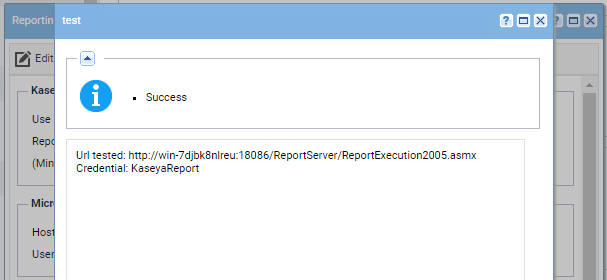 Applies to: VSA 9.4, 9.5.