QUESTION:
How to completely remove VSA from the KServer?
ANSWER:
Follow below steps to uninstall VSA from the server:
Open Control Panel and uninstall every single application that begins with Kaseya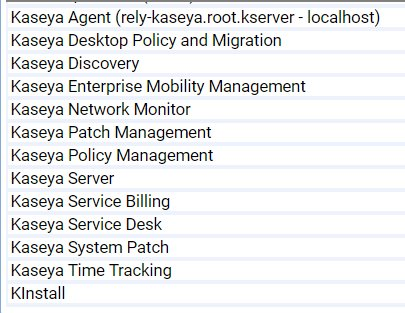 Reboot and then delete the Kaseya folder
C:\Kaseya
C:\programdata\kaseya\
Open regedit and look for any kaseya folders and delete those
HKEY_LOCAL_MACHINE\SOFTWARE\Microsoft\Windows\CurrentVersion\App Paths\
HKEY_LOCAL_MACHINE\SOFTWARE\Kaseya
Open SQL Server and delete the ksubscribers database
This will completely remove the application. Everything will be gone so please create backups if you want to restore at some point.