QUESTION
How to fetch serial numbers from all the network devices in Traverse environment?
RESOLUTION
Step 1: Navigate to "Administration >> Devices" and select the devices you need to enable backup on as shown:

Step 2: Once you enable the backup on the device as shown above you will be able to see that device under "Config Mgmt >> Configuration" and do a successful backup as shown below: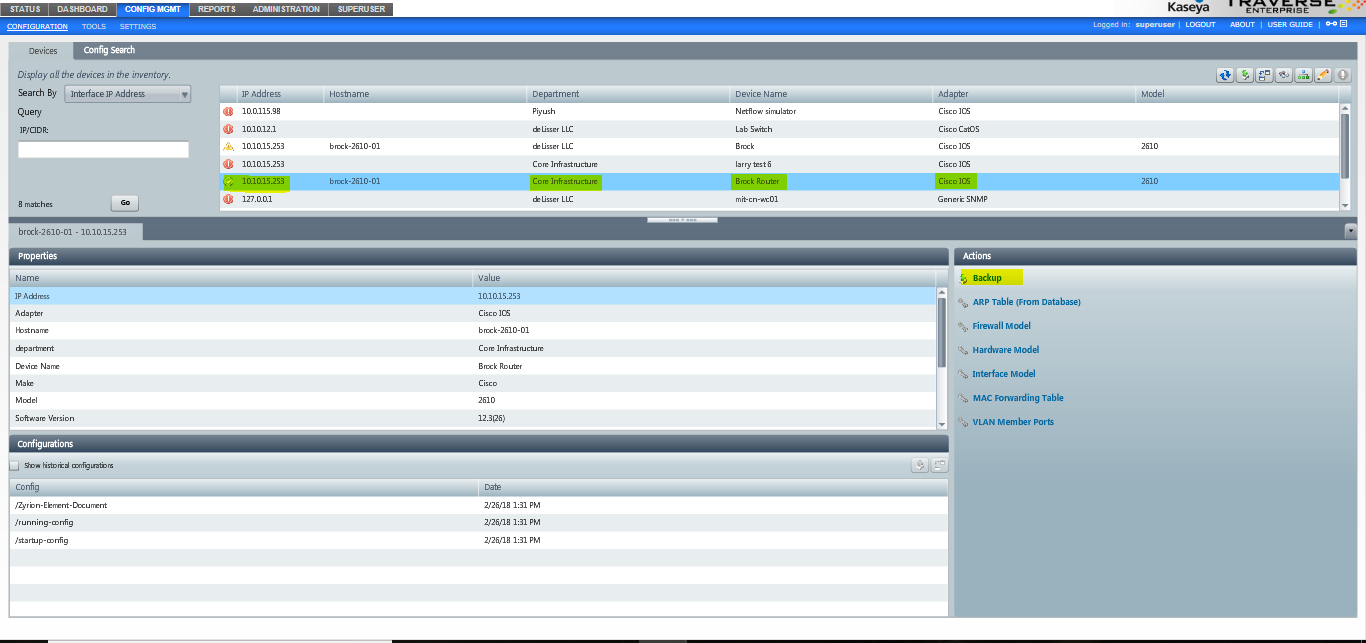 Step 3: Once the device is backed up successfully you can then navigate to "Reports >> Advanced >> Config Mgmt >> Hardware/Software Inventory" and then run the report selecting the device as shown below: 

Step 4: Now when you run the above report you will see the serial number of that device in the report as shown below: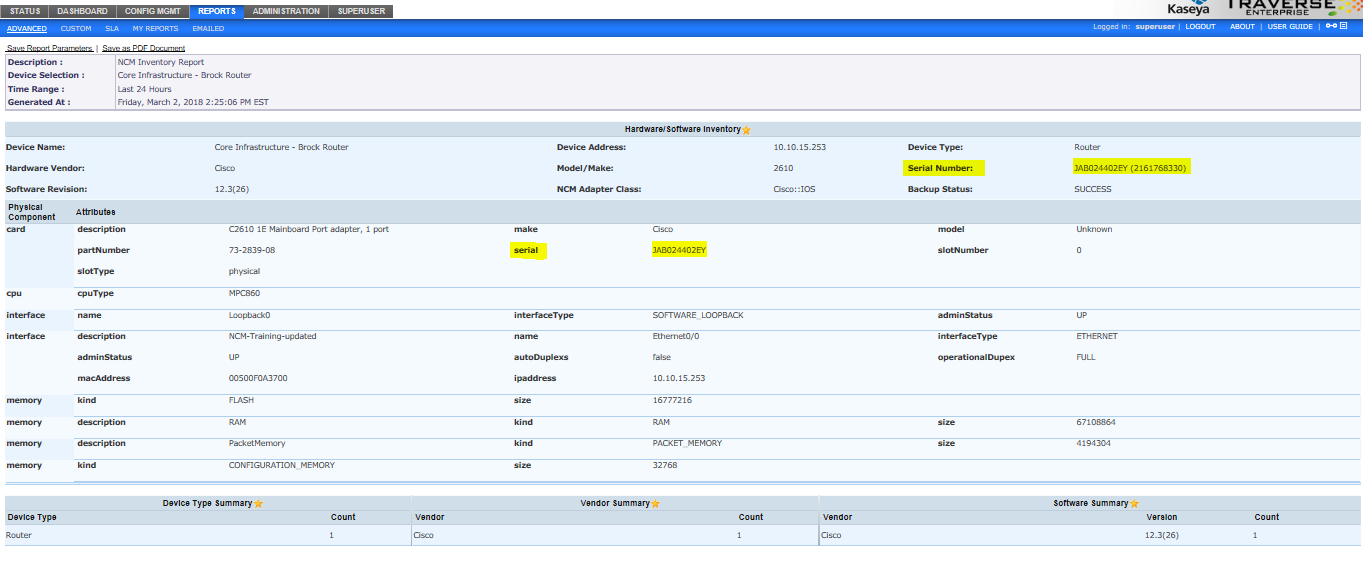 You can do the same for multiple devices by following the above steps.
Note: This requires the devices to be backed up by NCM.
APPLLIES TO - All Traverse releases.
REFERENCE - NA