PROBLEM
When using Kaseya Remote Control (KRC) through a Sonicwall firewall, peer-to-peer (P2P) connection cannot be established.
CAUSE
Sonicwall has a config option called "Enable Consistent NAT" which is disabled by default, but is required to support P2P applications including KRC.
SOLUTION
According to Sonicwall documentation, enabling Consistent NAT provides greater compatibility with peer-to-peer applications that require a consistent IP address to connect to. You can enable this feature within the VoIP > Settings section within the Sonicwall UI: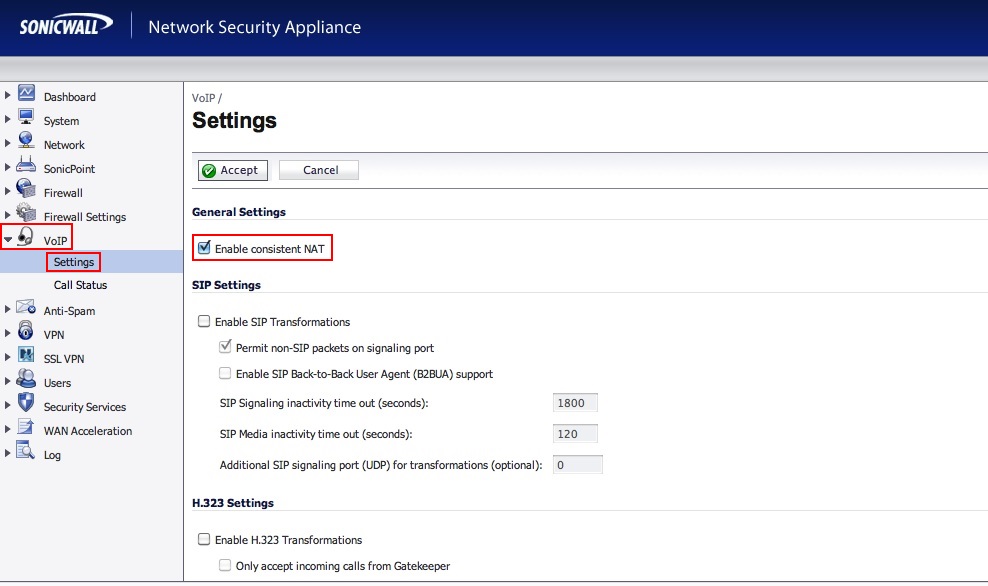 Please note - Kaseya does not provide technical support for Sonicwall products. If further assistance is needed, please address the problem to Sonicwall support team. KRC uses internet standard network protocols to establish P2P connection.