Objective
The objective is to link Dark Web ID with KaseyaOne so that you can log into Dark Web ID
with KaseyaOne as a single sign-on.
Prerequisites
You must have login credentials to log into Dark Web ID and KaseyaOne. If you do




not have them, please ask your administrator.

You should have added 2FA to both Dark Web ID and KaseyaOne.

You must be one of the following users: Partner Admin/Partner Agent.
Steps
Follow the below instructions:
1. Log into Dark Web ID with your standard credentials.
a. Enter your Username.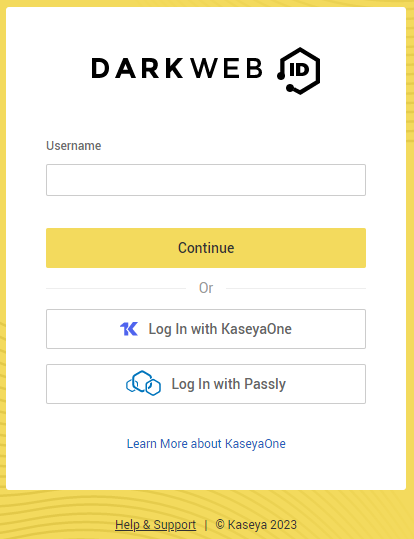 b. Enter your password and click Log In.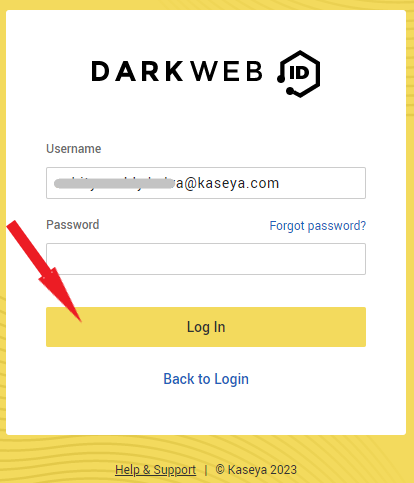 c. Enter your authentication code. (You should be able to generate the authentication code from the authenticator app to which you have added this account.)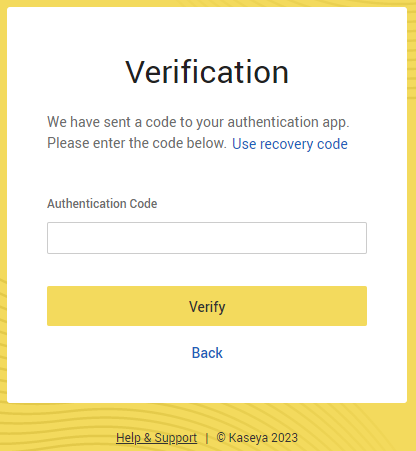 2. After you are logged in, navigate to Account > My Organization on the top right.

3. The organization page opens in Edit mode. After you connect your organization with KaseyaOne, you can connect the users of the organization to KaseyaOne.
Underneath MSP Settings, locate Log in with KaseyaOne. The option to enable login using KaseyaOne is disabled by default. Enable the toggle button to log in via the KaseyaOne. This will enable your users to access all single sign-on features of KaseyaOne.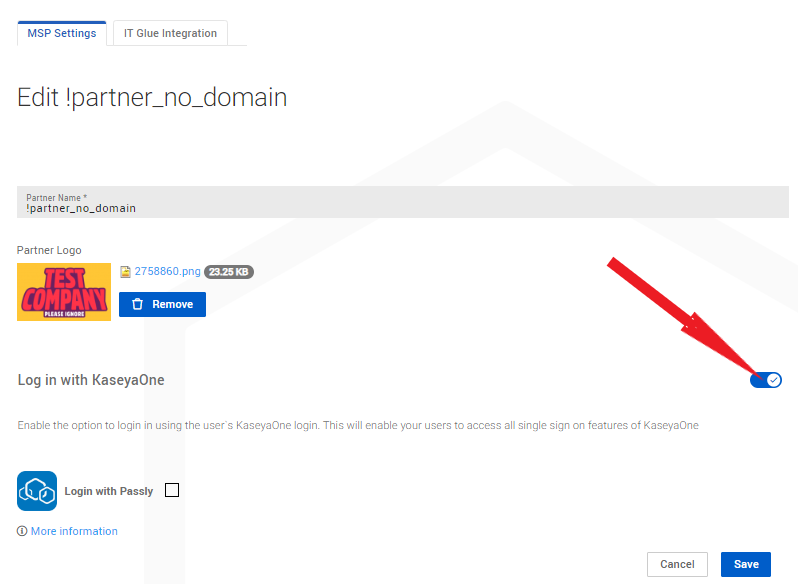 Once you enable the toggle, you will be automatically redirected to the KaseyaOne login page.
4. Fill in Your Username, Password, and Company Name, and click on Log In.
Note: Scenario 1: When you forgot and want to reset your password, click Forgot Password. Then the page will redirect you to Forgot Password screen, where you must provide your Username and Company Name. A reset link will be sent to your email address.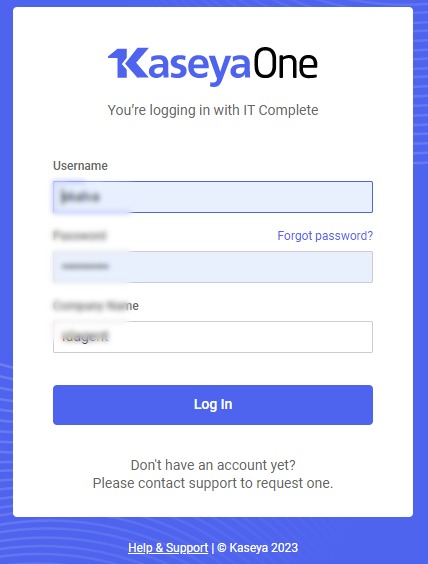 If 2FA is enabled, enter your 2FA code an authentication code will be sent to your authentication app. Please enter the code to make a successful login.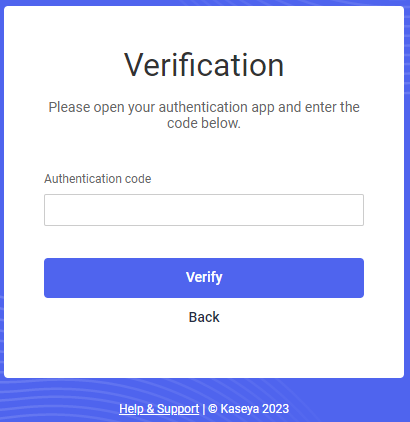 5. Once you are logged in, the window will automatically close, and you will be taken
back to the Dark Web ID Organizations Settings page with the enabled Log in with KaseyaOne toggle.

6. Log out of Dark Web ID.
Log Out will redirect you to Login main screen. Go to Account » Log Out

Note: Logging out from the application will clear the browser cache of any sensitive information stored.
7. To configure KaseyaOne, log back in with your usual Dark Web ID credentials and click Log in with KaseyaOne.
Just so you know, if you don't have an account with KaseyaOne, please contact support to request one.
You can raise a ticket using Kaseya's "Help & Support" button.