This release includes user interface improvements and a new settings option to control impersonation protection for internal senders.
User Interface Improvements
Graphus Login Page
Improvements include the following minor user interface enhancements and functional adjustments to the Graphus Login screen:

KaseyaOne App Launcher
Some minor changes have been made to the App Launcher. The Kaseya App Launcher now allows users to readily access the IT Complete portfolio of products by just clicking an icon. Authenticate using Log in with KaseyaOne to see the changes.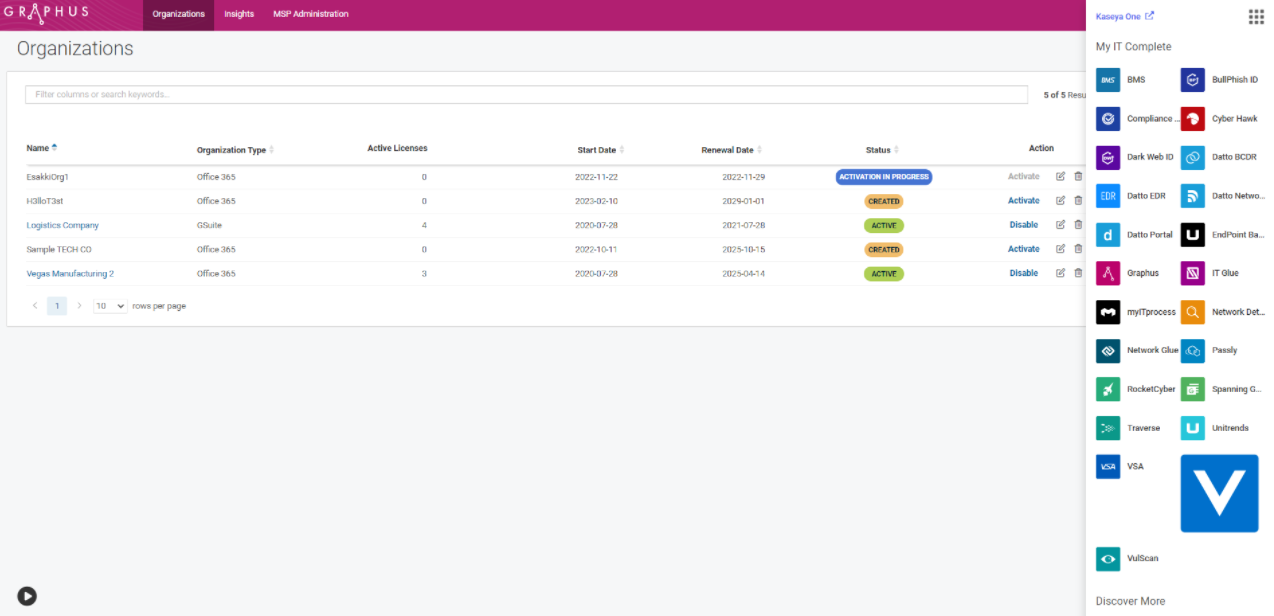 Graphus Sandbox
The user interface of the Sandbox feature in the Investigate window has been refreshed to provide a better user experience:
To prevent redundant information,

the Detection column has been merged with the Results column into one Detection Results column.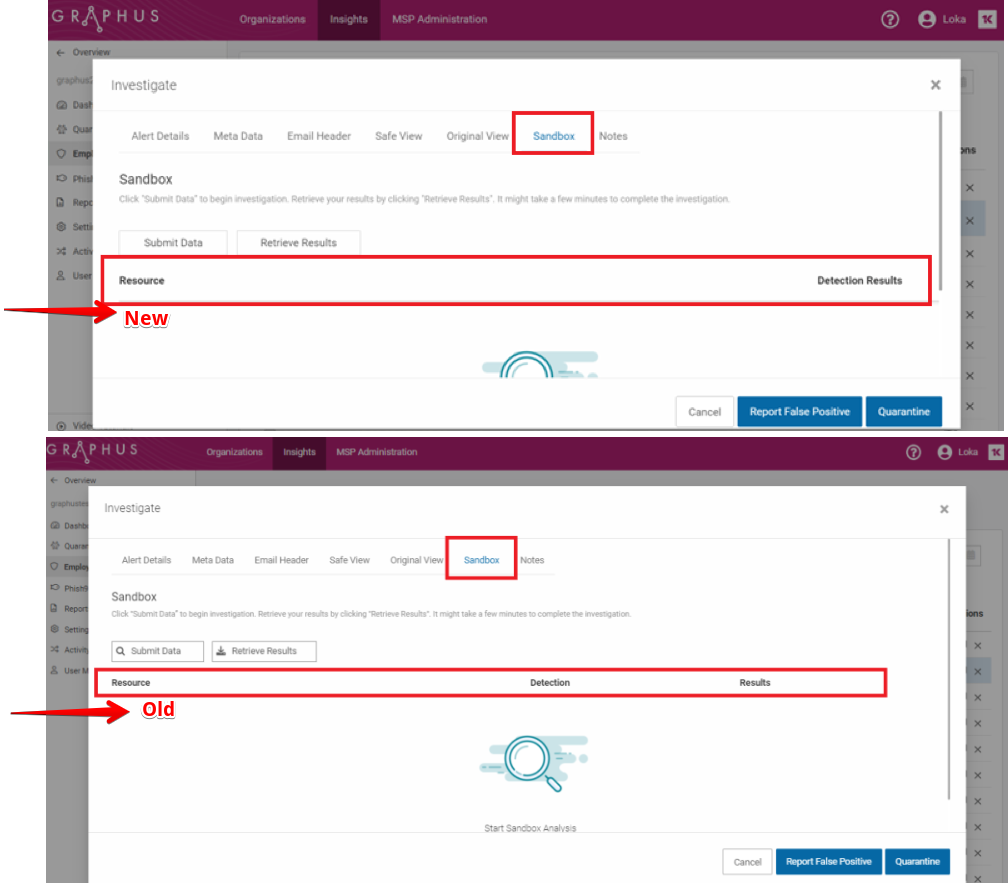 In addition, we have added an Alert tag to make you aware of possible error messages when you retrieve your sandbox scan results.

To learn more, please review the following Kaseya Knowledge base article that thoroughly walks you through the Sandbox feature.
Impersonation Protection for Internal Senders
The Impersonation Protection for Internal Senders section has been added to the Settings page. This feature protects your email domain from impersonation (if your email domain is "example.com" and an attacker sends emails that appear to come from "example.com"). Your email authentication parameters (SPF, DKIM, DMARC) must be set up correctly before enabling this setting. Incorrect email authentication parameters might trigger Graphus to quarantine legit emails from internal senders falsely.