Based on this article: https://support.microsoft.com/en-us/help/4013389/title the installation of KB4012598 will protect you again this new exploit. March Security Update Bulletin included the KB that addresses this issue (https://support.microsoft.com/en-us/help/4013389/title).
Furthermore, this KB patch has been released for these Operating Systems:

NOTE: Microsoft released, on 05-13-17, patches for Windows XP, 8 and server 2003 even as these Operating Systems are no longer being supported.
SOLUTION
As this KB has been released via the Microsoft Update Catalog, in order to utilize Patch Management to deploy this KB please scan the machines once again and the patch will become available for download and install.
For further information, please review Microsoft's article about this issue: https://blogs.technet.microsoft.com/msrc/2017/05/12/customer-guidance-for-wannacrypt-attacks/
DETAILS REGARDING PATCH MANGEMENT
The main issue with reporting on this patch is that Microsoft released it on multiple rollups, that being said as long as you are scanning your machines and have approved the patches it should have been rolled out. If this particular patch does not appear in the patch update page that the machines did not detect this as vulnerability and was likely included in another patch.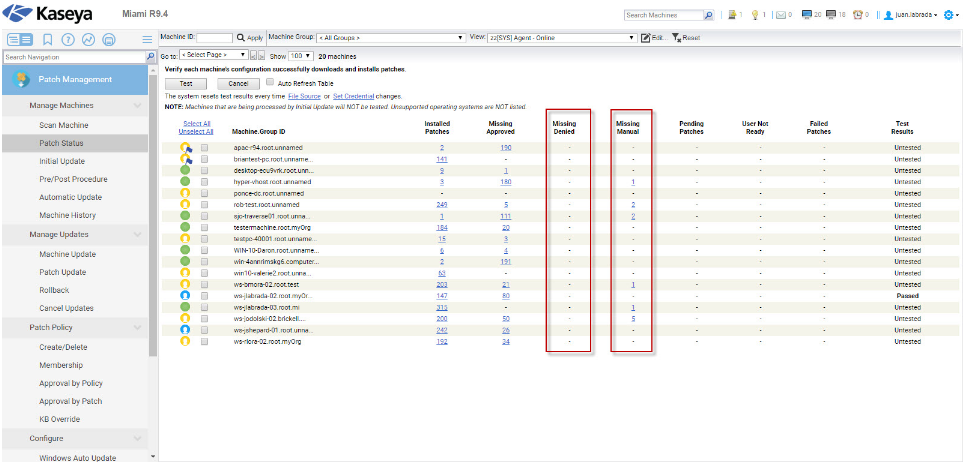 If you like some additional peace of mind and would like to deploy that patch manually you use the patch deploy method in the Agent procedures module, by referencing the particular KB where the OS specific patch was included by Microsoft. The information can be found in the links bellow. Both The approval by patch page and patch update will show you if any machine still needs this patch to approved or applied manually.

Please find below Microsoft's list of the appropriate patch KB number for the "Wanna Crypt" update based on the Operating System Version and build.
https://technet.microsoft.com/en-us/library/security/ms17-010.aspx