Spanning Backup for Microsoft 365, formerly Office 365, is pleased to announce our latest IT Complete integration with the Unitrends Cloud Backup Portal (Depending on your market it may also be known as: Backup.net, Unitrends MSP, UniView 2.0)
Managing backups can take up to 33% of a technician's time and this only gets more complicated when protecting multiple platforms with multiple backup technologies. Our upcoming integrations are aimed at reducing this burden by providing Backup Status, Tenant Information and more directly through our Unified Backup Portal.
Active Integrations
The first integration generally available to all customers will become active on September 30th. It will enable seamless integration between Spanning Backup and IT Glue. Customers will be able to get valuable status information on their Spanning Backups right in IT Glue interface where they already spend a critical portion of their day. This reduces the number of places a user has to visit, log into and train for just to get simple answers about backup health.
Future Integrations
In future releases, this same integration will allow you to monitor advanced details of Spanning Backup down to the workload (Mailbox, Site, OneDrive, etc.), user and tenant information (Licensing, Storage Consumption, etc.)
Configure Backup.net integration
To get started you will need to log into Spanning Backup for Microsoft 365 and navigate to the settings page. Initial configuration requires access to the tenant as a Global Administrator:
Login to Spanning Backup for Microsoft 365 as a Global Administrator.

Navigate to

Settings

.

Navigate to

Services

.

Locate the Backup.Net Integration

setting.

Click Link Backup.Net Organization. You will be required to provide your Microsoft 365 credentials and your Backup.net credentials once more to validate your identity and proceed with the binding. Ensure you have these details ready before following the steps below: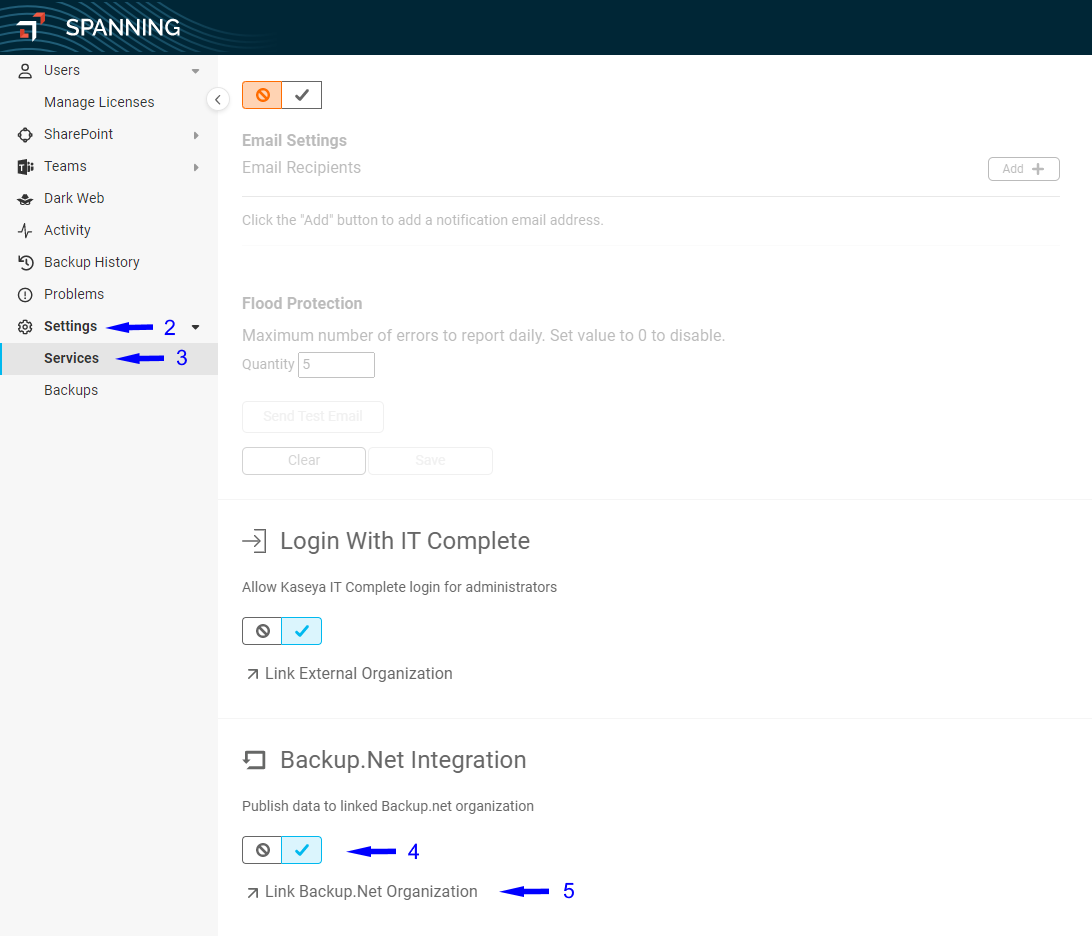 You will be redirected to the Microsoft 365 login screen to confirm your identity: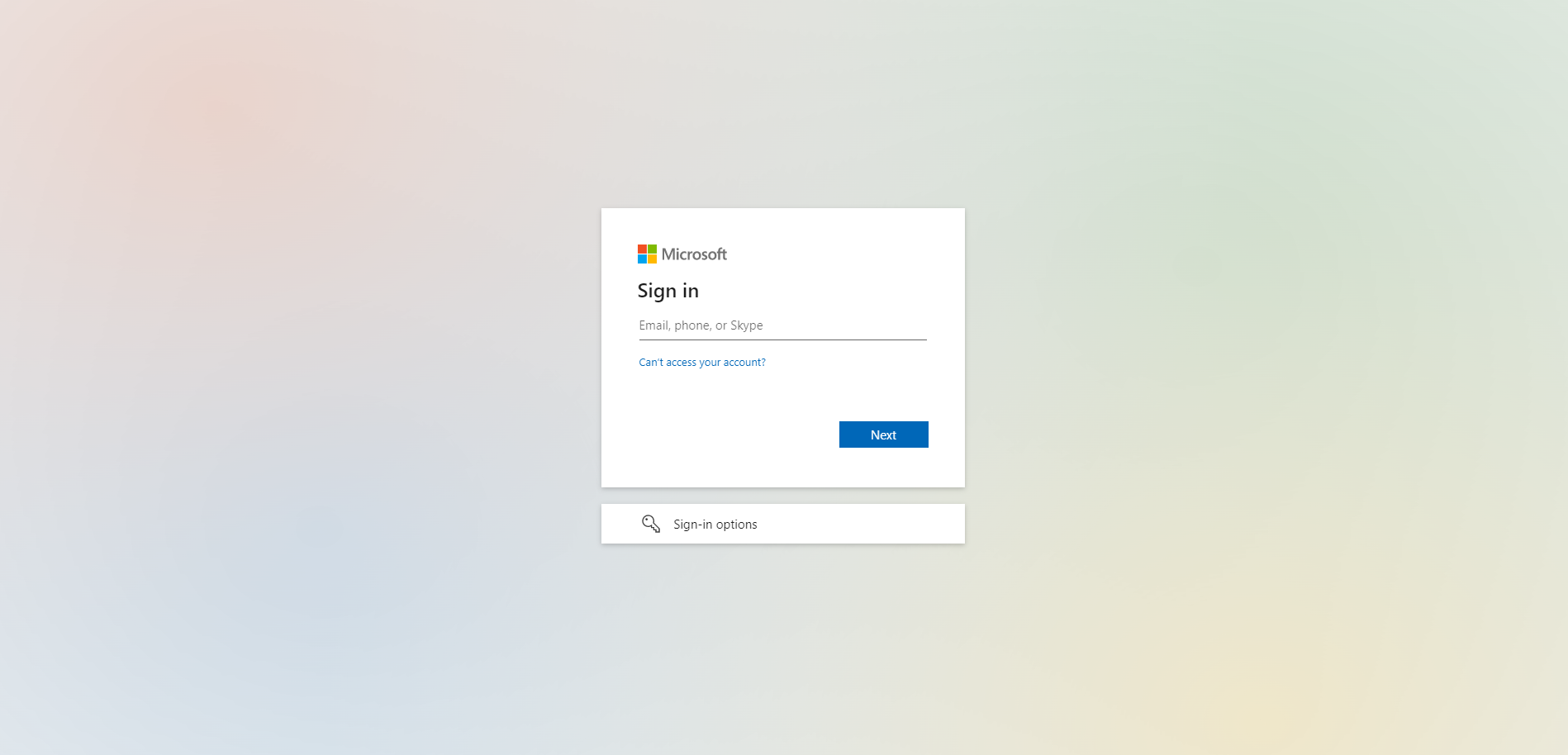 Then, you will login to your Backup.net account: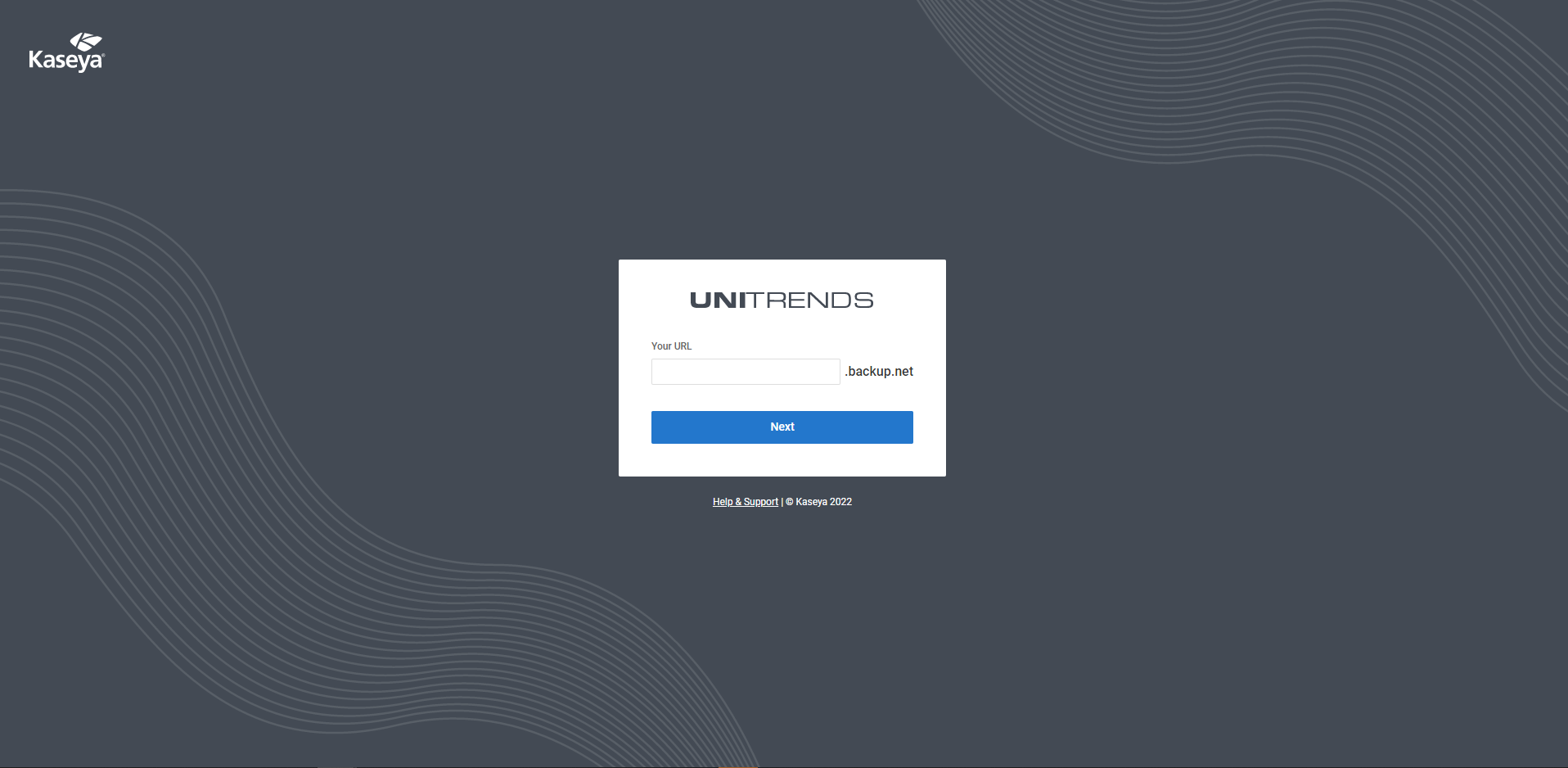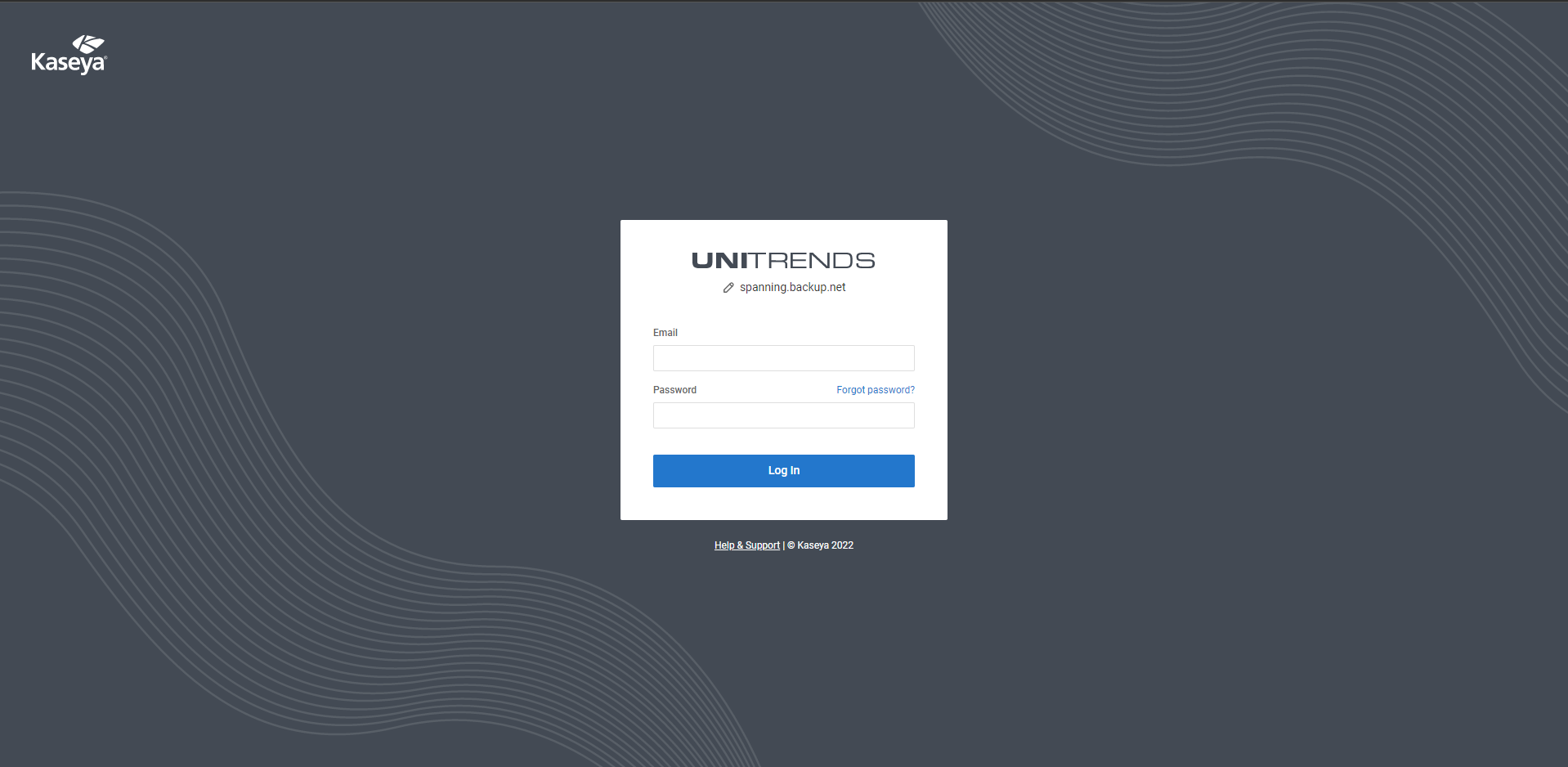 Once identity is confirmed, you will be able to complete integration with Backup.net (UniView) using the 'Add' action. You can optionally specify the organization you wish to attach Spanning tenant within your Backup.net account.
Note: This mapping is mandatory if you wish to take advantage of our IT Glue integration. This can be configured at a later time.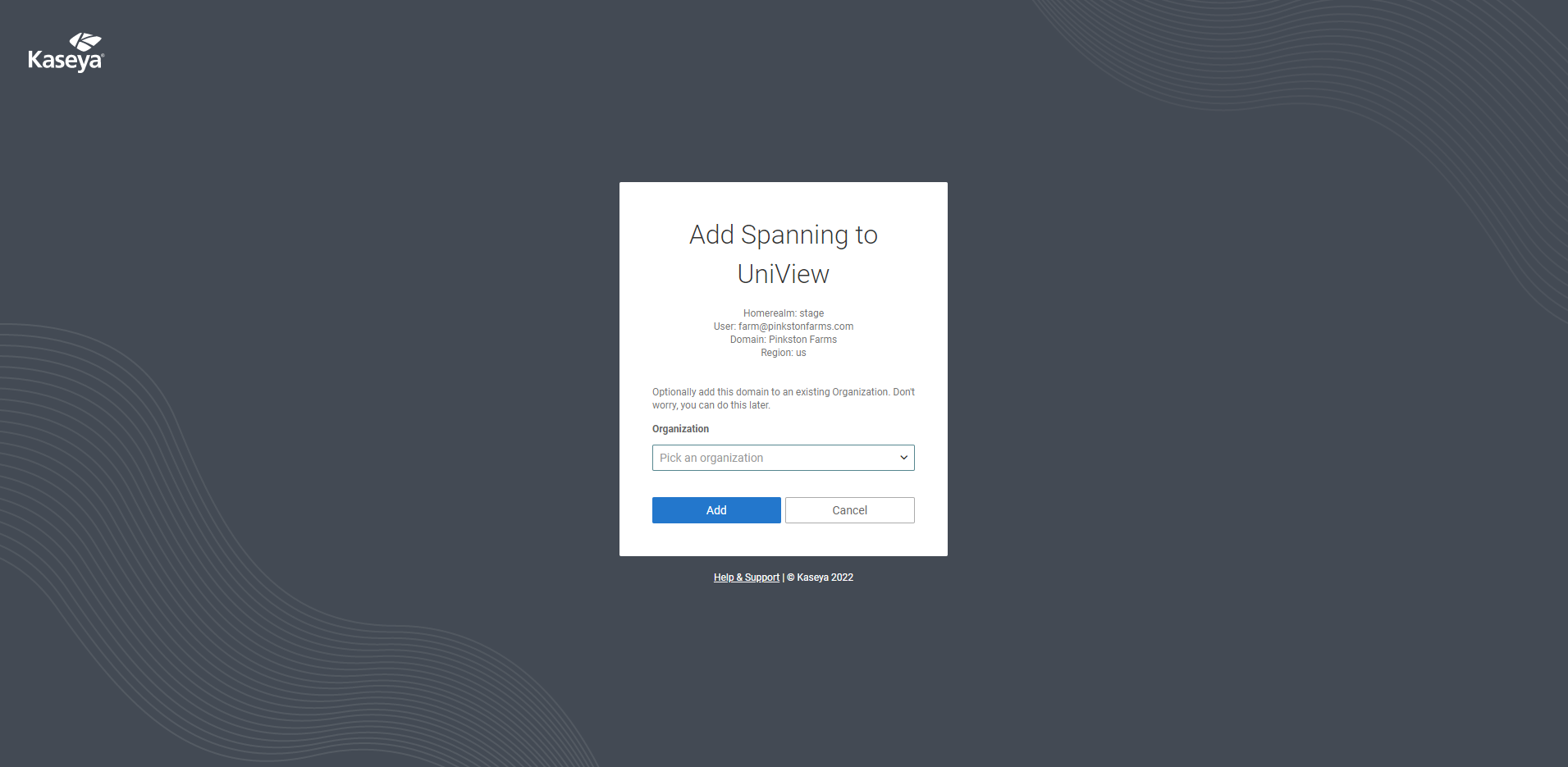 Once it is done, you will be redirected to your Spanning account and will be able to see your connection between Spanning and Backup.net was completed: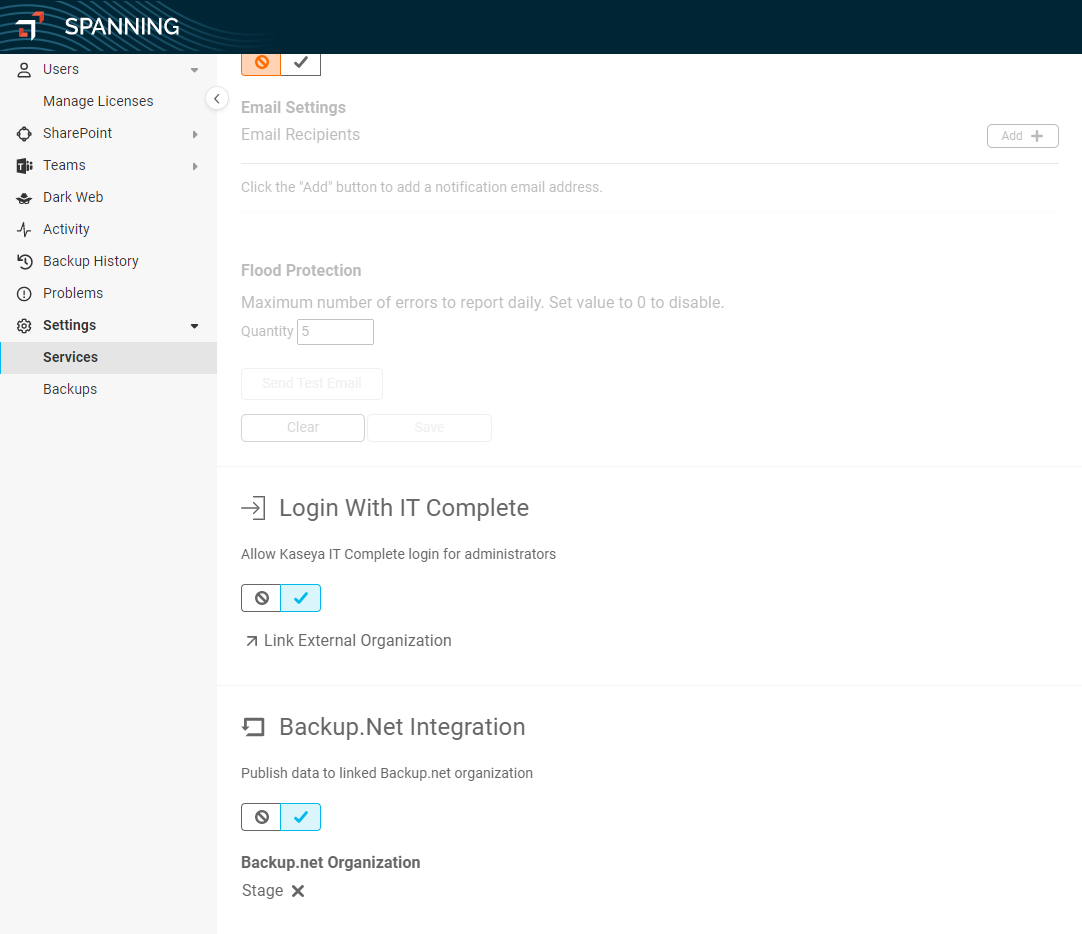 Configure IT Glue integration
Once you have completed this step you are ready to take advantage of your Spanning and IT Glue Integration. For more details on how to get the most out of these capabilities check out: IT Glue Integrating with Spanning Microsoft 365.
Disable Backup.net integration
You may disable the integration at any time by removing the link to Backup.net Organization. It will require authentication in Microsoft 365 with your Global Admin account. Once this process is completed the binding will be disabled.
You will be required to provide all of the information above and go through all of the steps if you wish to bind to the previous or a new organization.