Spanning Backup for Microsoft 365 now allows you to protect and preserve deleted user data on more flexible terms.
When a user being actively protected by a Spanning Backup Standard License is deleted from your Microsoft 365 tenant and there is an available Archived License in your tenant, we will automatically assign this user an archived user license. If no Archived License is currently available, the deleted user will continue to be protected on Standard terms.
Note: It can take up to 24 hours to automatically detect a deleted user and assign the archived user license. You can also manually assign this license in the product UI if you do not want to wait the 24 hour period or want to manage licenses in bulk.
Archived License basics
It is easy to identify whether users are licensed with Archived License or Standard License based on the License Type column or by viewing the users tags. This information is available on your Users page, as well as on the Manage Licenses page.
Any Backup Data collected prior to the deletion of the user in Microsoft 365 or the assignment of the archived license (whichever comes first) can be restored to another user, mailbox or exported
When an archived license is assigned new backups will not run whether or not the user is deleted/deactivated in Microsoft 365
If a user is NOT deleted from Microsoft 365 and a standard license is reapplied backups will resume on the next backup cycle.

Note: Depending on how long this user was offline and the rate of change the new backup could take longer than usual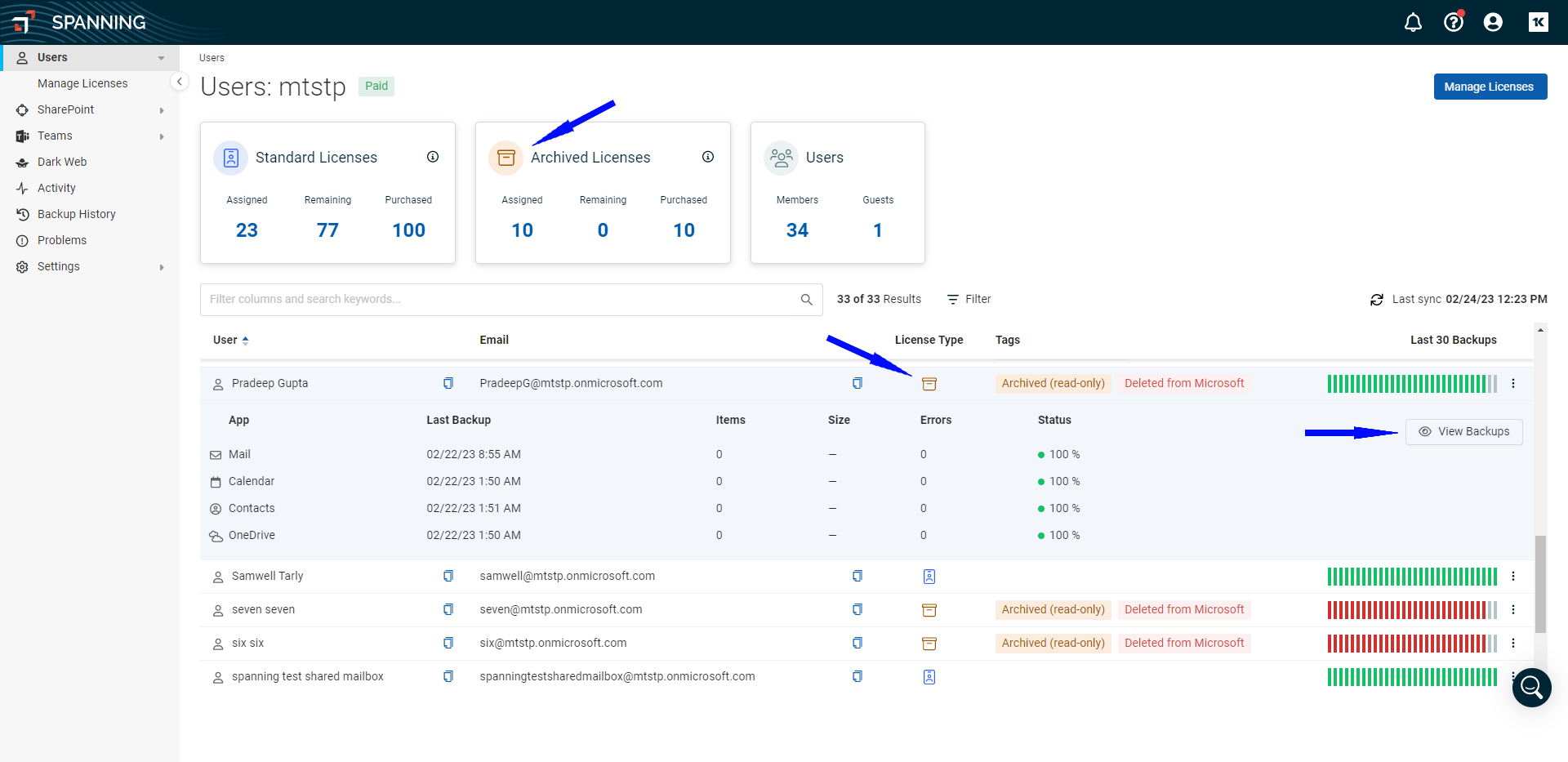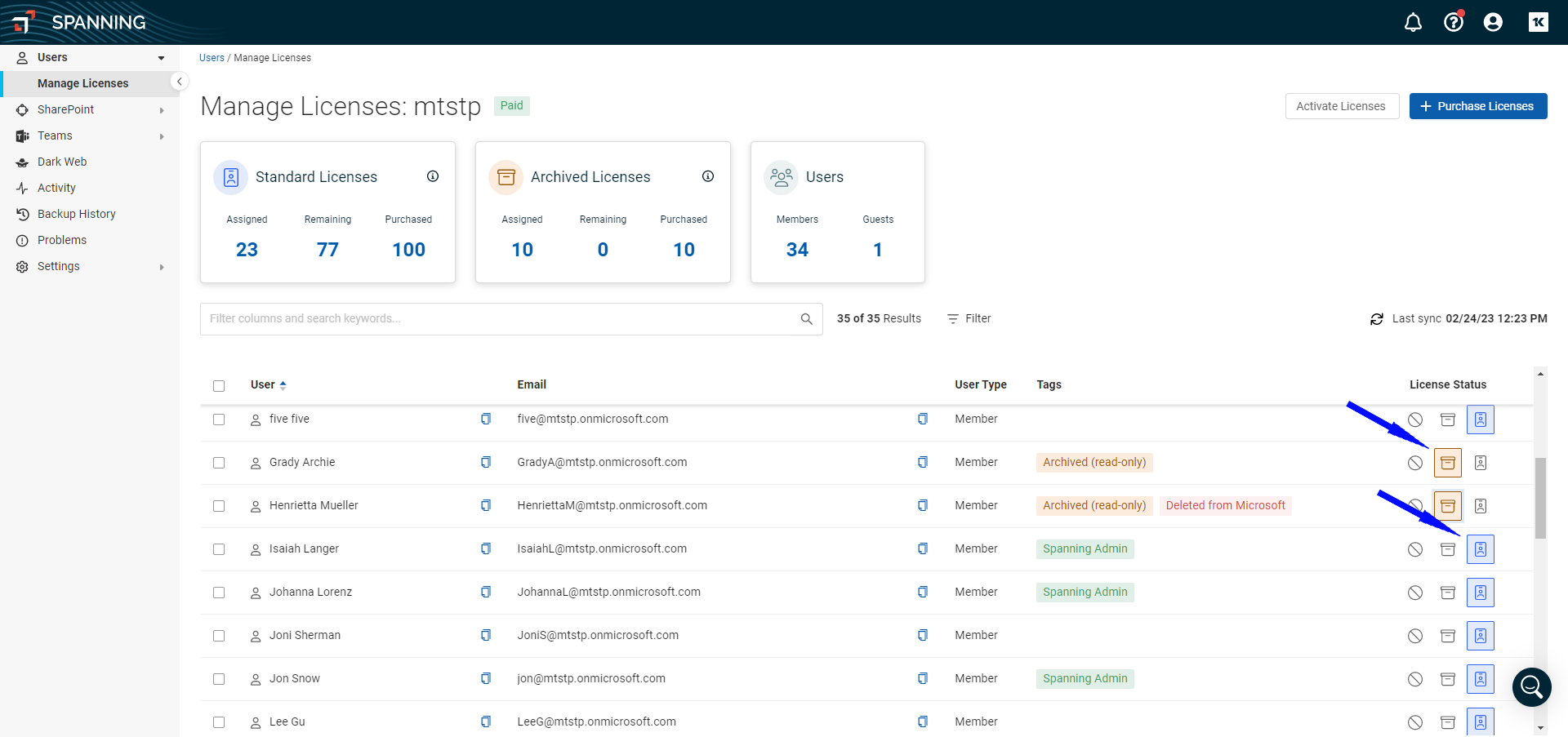 Assigning Archived License
Whenever there are available Archived Licenses for the domain and protected users are identified as 'Deleted from Microsoft' on a sync event, Spanning will automatically activate these users with Archived license.
If you wish to do this manually you can follow the steps below:
Individual users can be assigned or unassigned with license using the selection with the icons on right side of the screen.
Multiple users can be selected from the currently loaded results on the UI using checkbox, and assigned with the bulk action, i.e. 'Activate Archived'.
Whenever it is desired to license all users matching currently applied filter criteria (regardless if they are loaded on the UI or not) there is possibility to use 'Activate Licenses' action.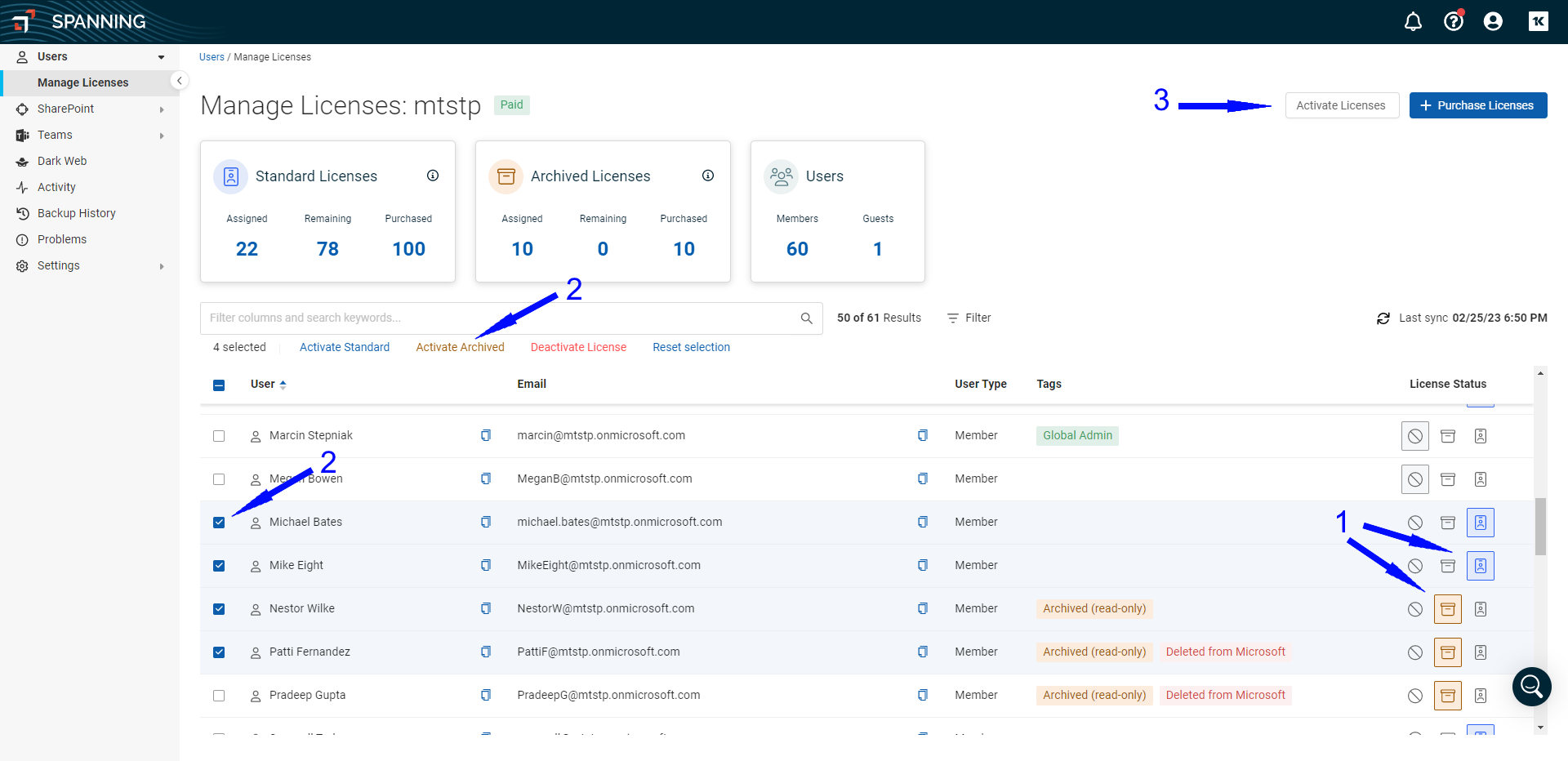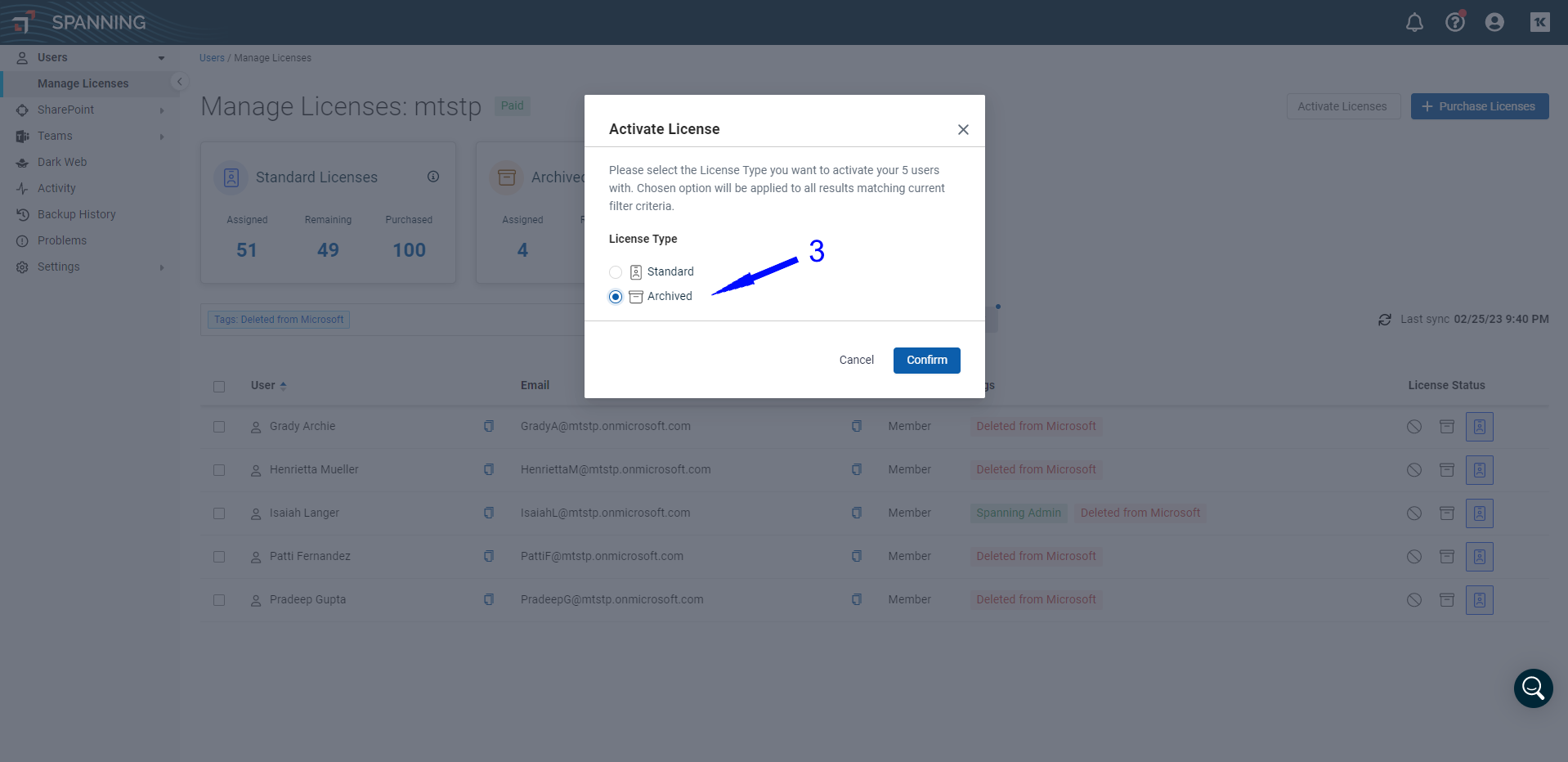 Archived User Licenses are independent and unique from Standard Backup User Licenses. These licenses are tracked separately and purchased separately
When an archived license is applied the standard license becomes available for application to another user
Standard licenses cannot be 'converted' in the product UI. Please contact your account manager for more information if you have a significant volume of deactivated users to manage
Note: In the near future, we will allow users to benefit from Automated Licenses Purchase for Archived Licenses. This feature will bring capability to automatically provision a license for your deleted users whenever they appear during Microsoft 365 tenant sync and assign Archived License immediately, without a need to purchase it earlier.