This release of Graphus has performance improvements, bug fixes and two new features: In-app videos and Pagination.
Features
In-app videos
Users can now access Graphus training videos from within the application's 'Insights' page of an organization or 'MSP Administration' page.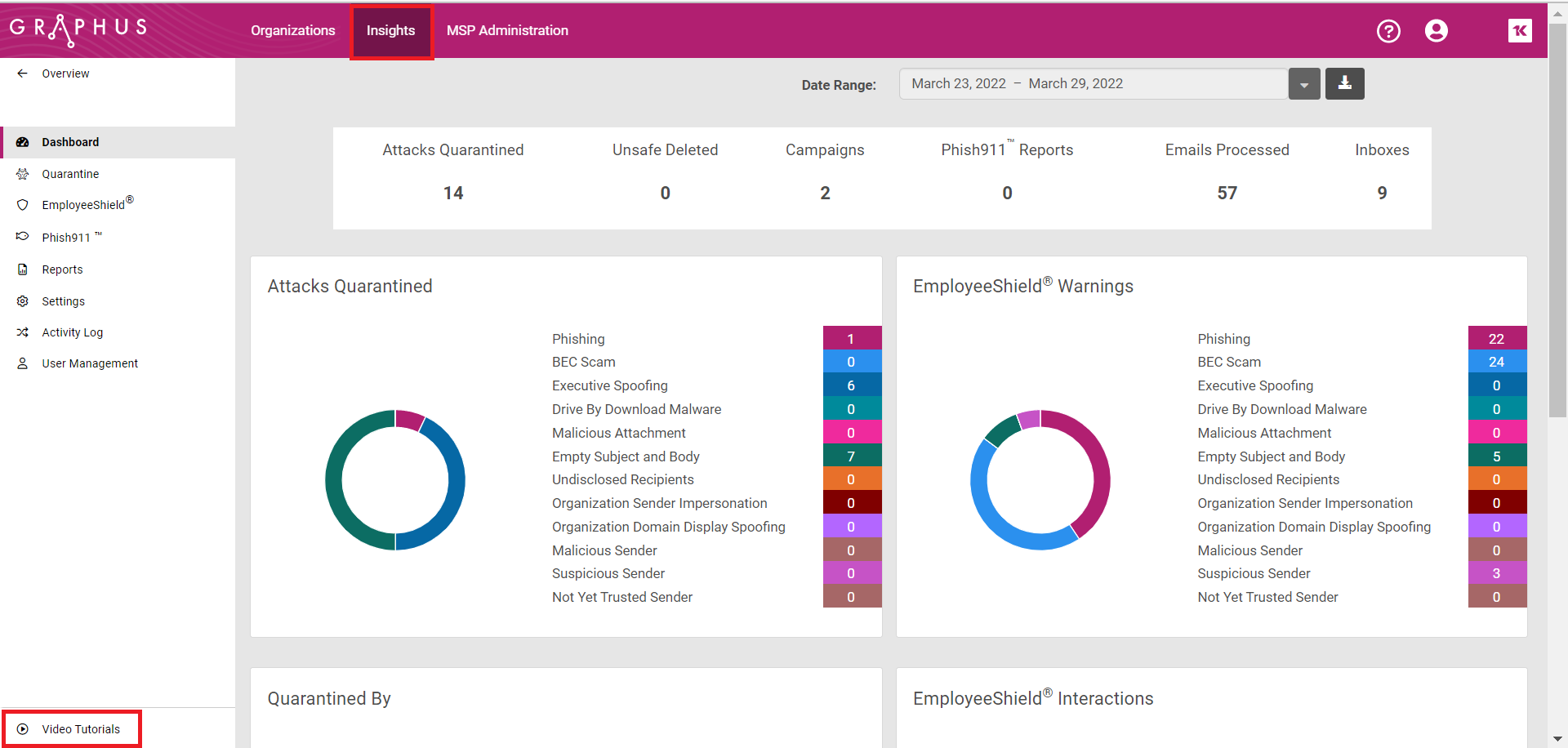 Currently, there are five videos on the most frequently requested features. More videos to come in subsequent releases.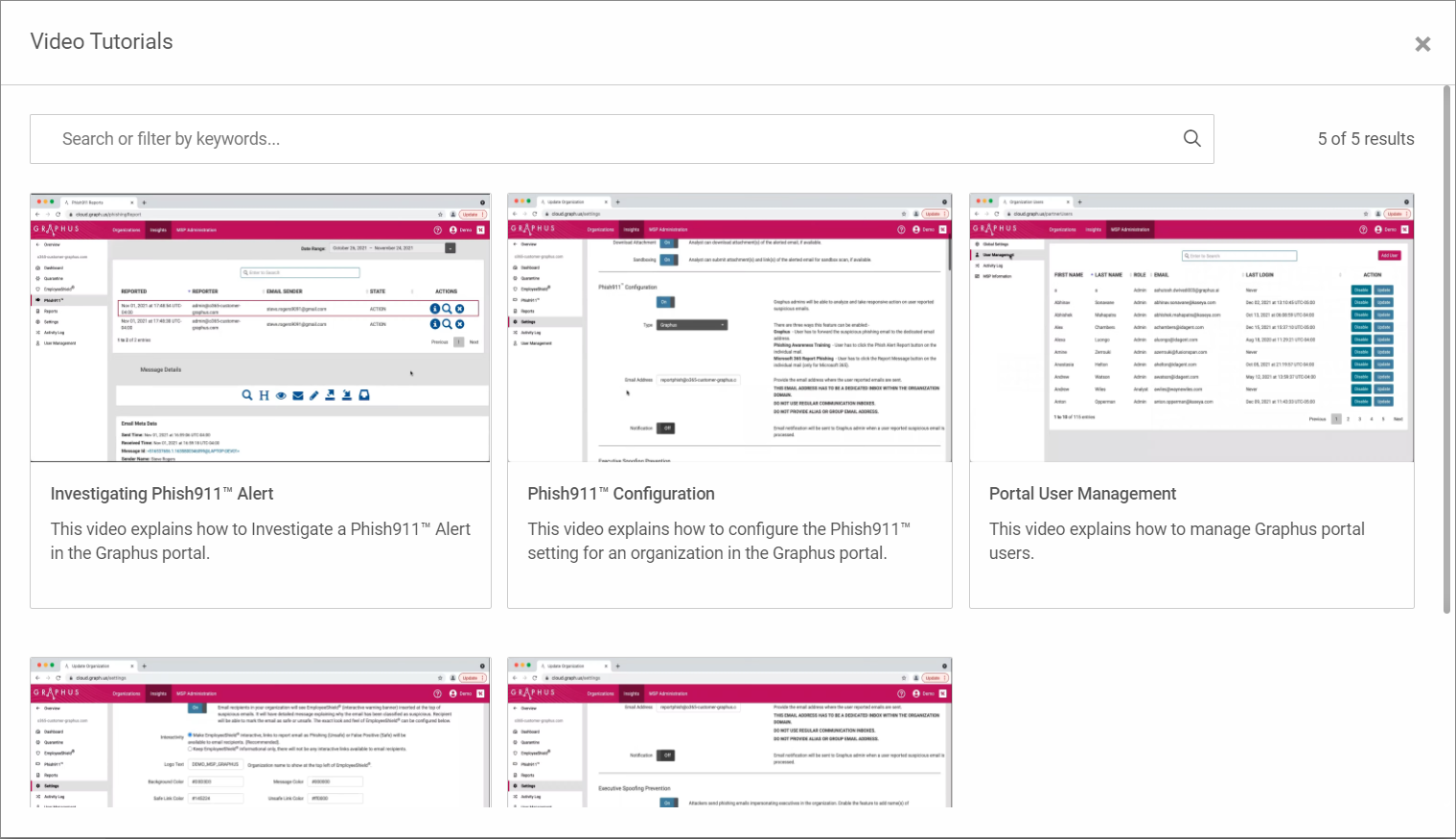 Pagination
Prior to this release, a maximum of only ten records were displayed in Quarantine/EmployeeShield/Phish911 pages. Now, users can choose from among four different options (10/25/50/100).