Problem
When accessing the Network Monitoring module, all items present a blank white page.
Cause
This issue is observed If the TCP/IP settings of the SQL server configuration are not set correctly to port 1433 which KNM uses.
Resolution
Check if the Port configuration is set to 1433 in the SQL Server Network Configuration.
Steps
1.Open SQL Server Configuration Manager in your Kserver.
(You can navigate to C:\Windows\SysWOW64 to open SQL Server Configuration Manager.)
2.Expand SQL Server Network Configuration > Protocols for your server > TCP/IP > right-click > Properties> Ip Address> ALL IPs - Ensure the port is set to 1433. Use the IP of the actual server.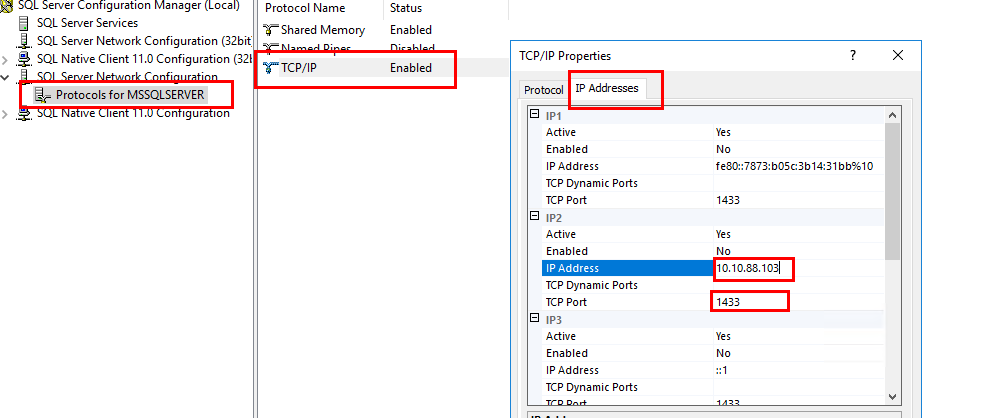 3.Restart SQL Server - Right-click SQL Server [instance name] > Restart.
4. Restart the Kaseya Network Monitor service in your VSA server.