Question:
Can we add more than one email address in System Monitoring and Alerts?
System > Manage > Org > Systems Management tab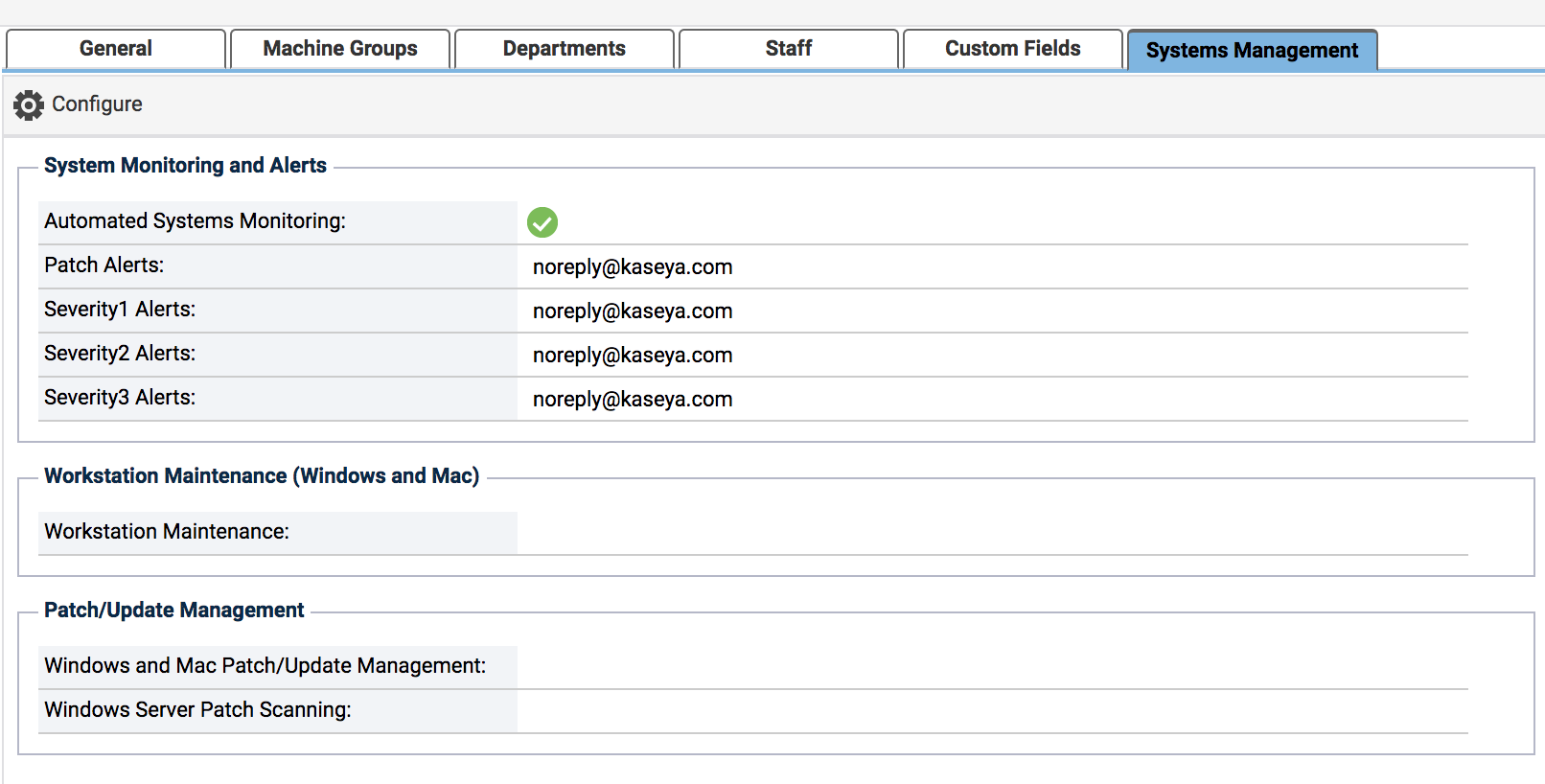 Answer:
Patch Alert Email address field in 'System Monitoring and Alerts' allows only one email address.

However, you may add more emails in the policy.

Go to Policy Management > Policies > Core > Monitoring > Workstation > Common Windows Workstations

These email address in policy management appears as values, #patchAlertEmail##sev1AlertEmail#, #sev2AlertEmail#, and #sev3AlertEmail#

Screenshot below:




Drag this core policy to your folder to edit it.
Edit the monitorset to add more emails to the recipients using the comma.