Problem
If a "Security Monthly Quality Rollup" patch has been installed, Software Management incorrectly displays older "Security Only Quality Update" patches as vulnerabilities.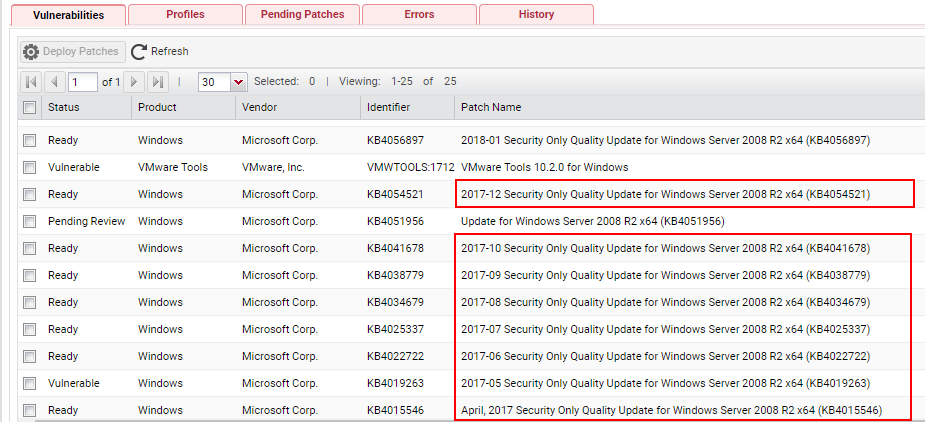 Cause
This is a known issue with our partner's detection engine, which provides scan data to Kaseya Software Management. Further details can be found in the attached PDF document.
Resolution
Our partner will address this issue in a future product update.
This problem cannot be corrected via a content change but the PDF document provides some recommended practices as a workaround. All of this applies to administrators using Software Management except for the section labeled "Disable the Unused Patches". SM does not have a feature to "disable" patches, but they can be "rejected".
Administrators are recommended to choose which of these practices to follow: -
1) Install the Security-only Quality Updates Each Month
OR
2) Install the Security Monthly Quality Rollups
OR
3) You can use an advanced override to suppress the patches
If following option 2, Security-only Quality Updates released prior to the most recent Security Monthly Quality Rollups will be *incorrectly* displayed as vulnerabilities. To avoid unnecessary deployments, an Advanced Override policy can be used to "reject" Security-only Quality Updates. If you want to remove them, so they do not appear in reports or in the vulnerability then use the SUPPRESS option.