The Graphus v5.06.04 release includes the following improvements and fixes:
Improvements
User Interface Improvements 
UI has been refreshed according to Kaseya standards to provide a better user experience and simplify UX across products.
This release brings user experience improvements around the date picker and the loading circle:
Date picker shows a

new background color.

You can see this change on the Quarantine, EmployeeShield®, and Phish911™

pages. 

A transparent loading circle icon is displayed when attempting to fetch data. Users can check the progress of the loading data in the icon.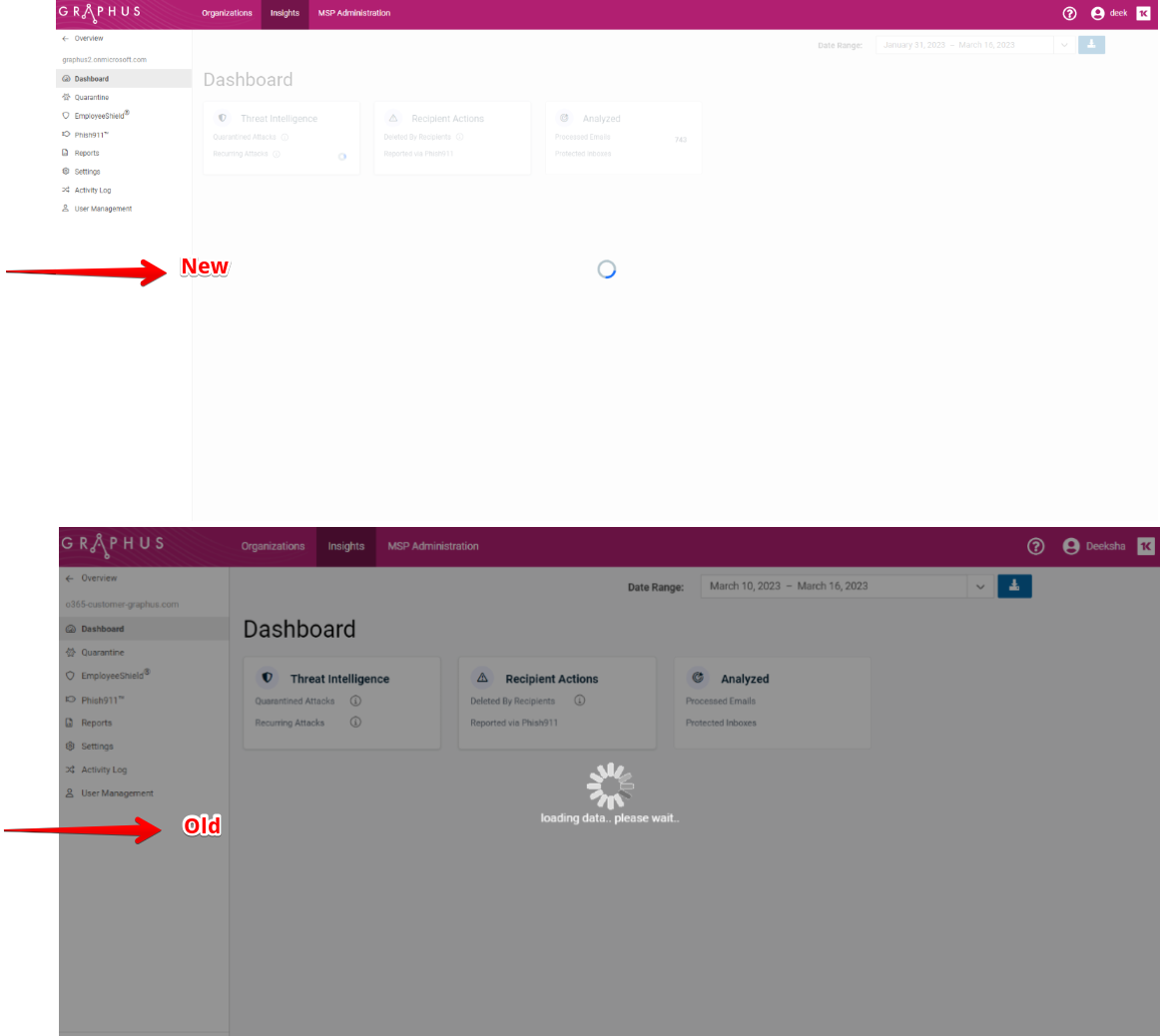 To provide more precise information for users, the Skip Recipient Authentication information message on the EmployeeShield® Banner page has been improved:
As a security measure, Graphus verifies that only intended recipients can mark emails as Safe or Unsafe in EmployeeShield®. Therefore, recipients must authenticate on their email provider (MS 365 or Google Workspace) when interacting with the Mark Safe or Mark Unsafe links. This verification can be deactivated by turning this toggle to ON. Please be aware that, when doing so, the Mark Safe and Mark Unsafe links will be deactivated as soon as this email is sent to an external recipient (forwarded or replied to). By turning on this feature, you confirm that you accept these consequences.
Fixes
Fixed an issue where users could not add or update Account ID in the BMS Integration setting.