This release includes improvements.
Improvements
This release introduces several UI improvements to streamline the user experience and present data in an easier-to-digest format.
User Interface Improvements
For a better user experience, we have redesigned the tables and buttons of the Organizations, Insights, and MSP Administration pages. In addition, new action buttons have been added to the application.
These improvements include the following:
The Organizations, Insights, and MSP Administration tables received a layout upgrade.
We have removed the Update and Delete buttons and replaced them with icons.
The look and feel of the Status column have been improved.

The search box has been updated. In addition, you can now view a count of selected and available entries in the table.

Date Range has been moved and updated with a calendar icon.
Here is a quick look for your reference: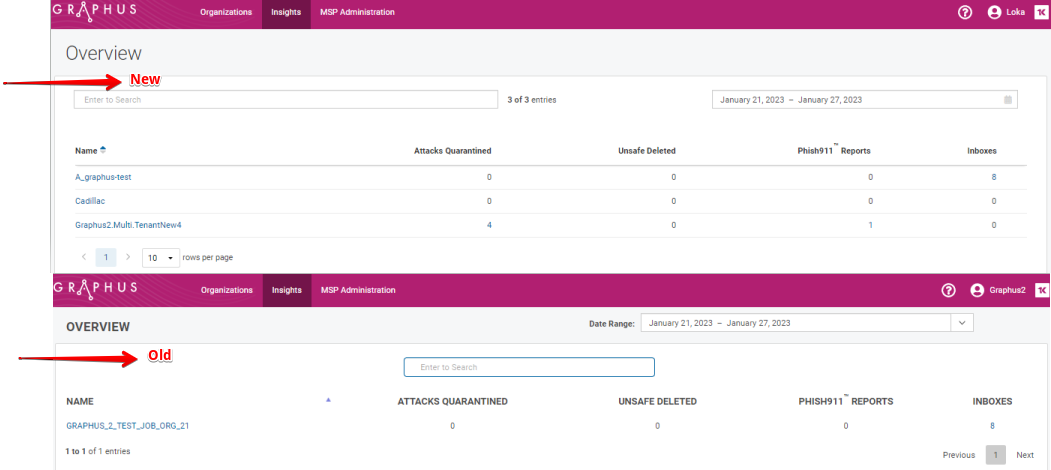 MSP Administration page

New Action buttons for the User Management page:

User Management has been revamped. For a better user experience, the application has replaced the Enable/Disable, Edit/Update, and Delete action buttons with new icons.
The User Management title appears on the page.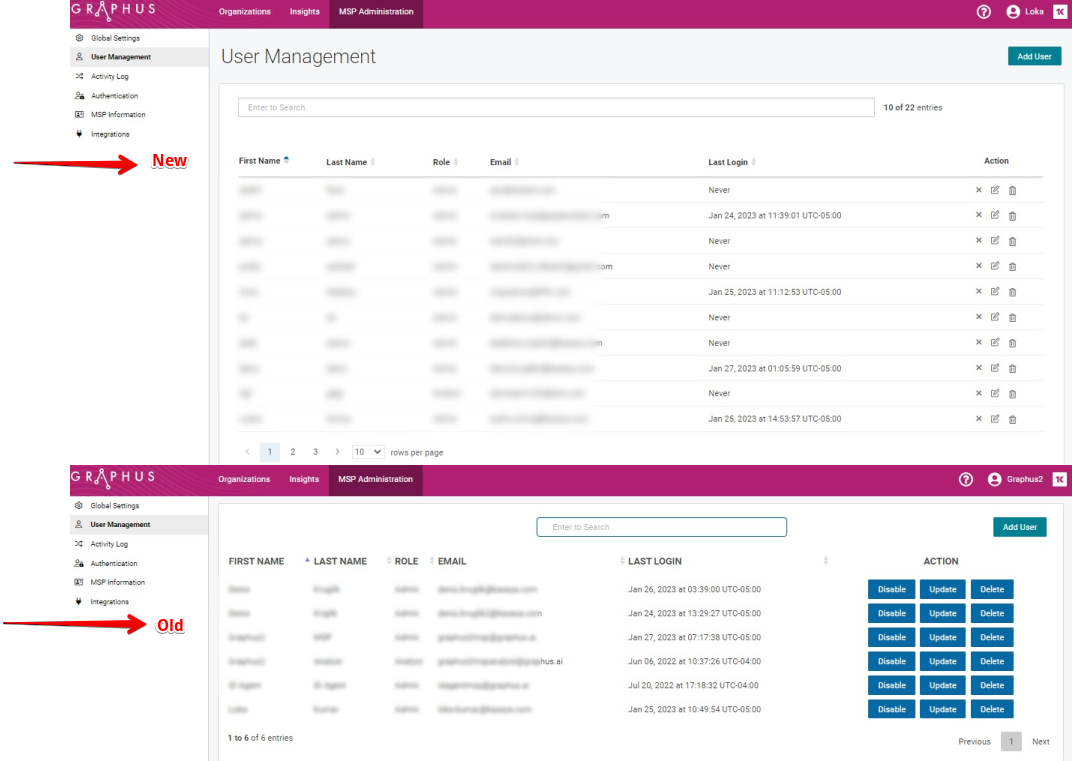 MSP Activity > Activity log page:

All Users, Date Range, and Search box positions have been updated.
Now the Activity Log title appears on the page.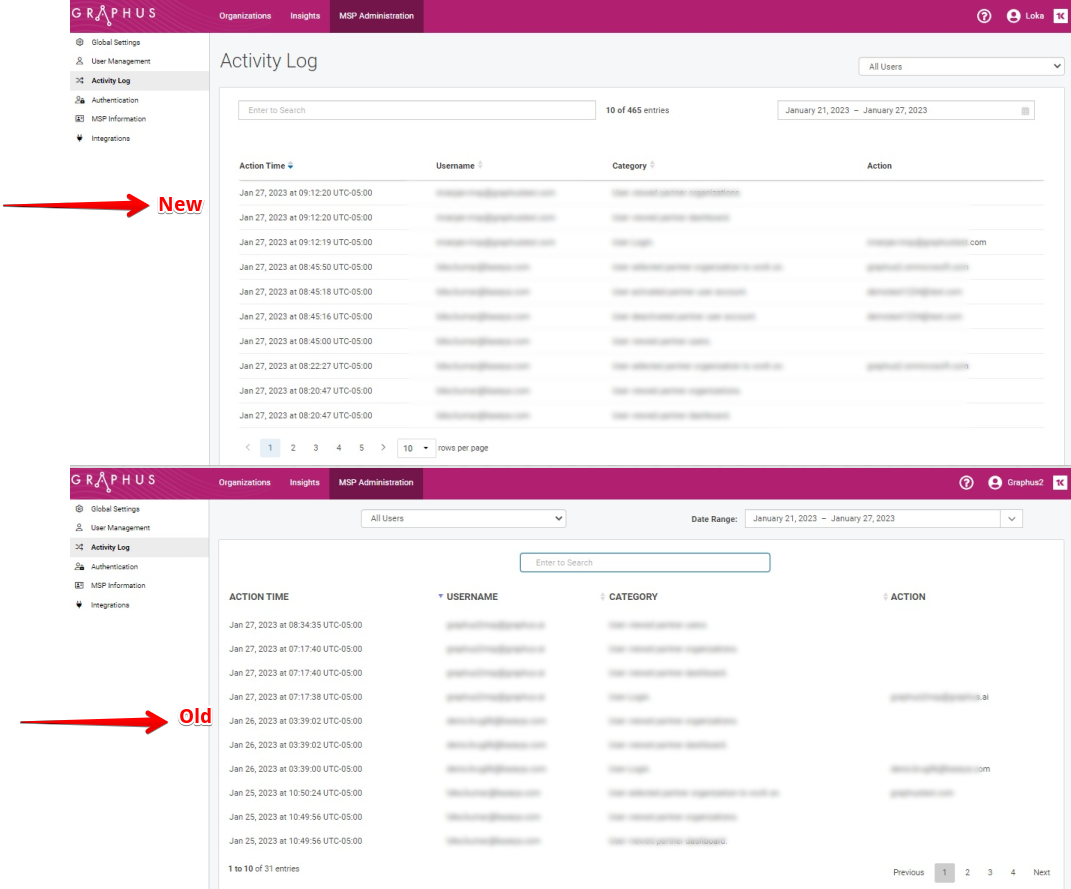 Integration page:

The Integrations page User Interface (UI) has been completely redesigned.

Applications that are integrated with Graphus will appear in the table view.

A Status column has been added. Relevant buttons have been replaced with Edit and Disconnect icons.

The integration name was changed to a hyperlink which will open a subpage (replacing the "view" button.)

Notifications for user reports will now be through a Simple Email Service (SES) template. You will see current year copyright information on the lower right corner of the screen (For example, 2023).