This release includes improvements and fixes.
Improvements
User Interface Improvements
For a better user experience, the Investigate modal window has been redesigned.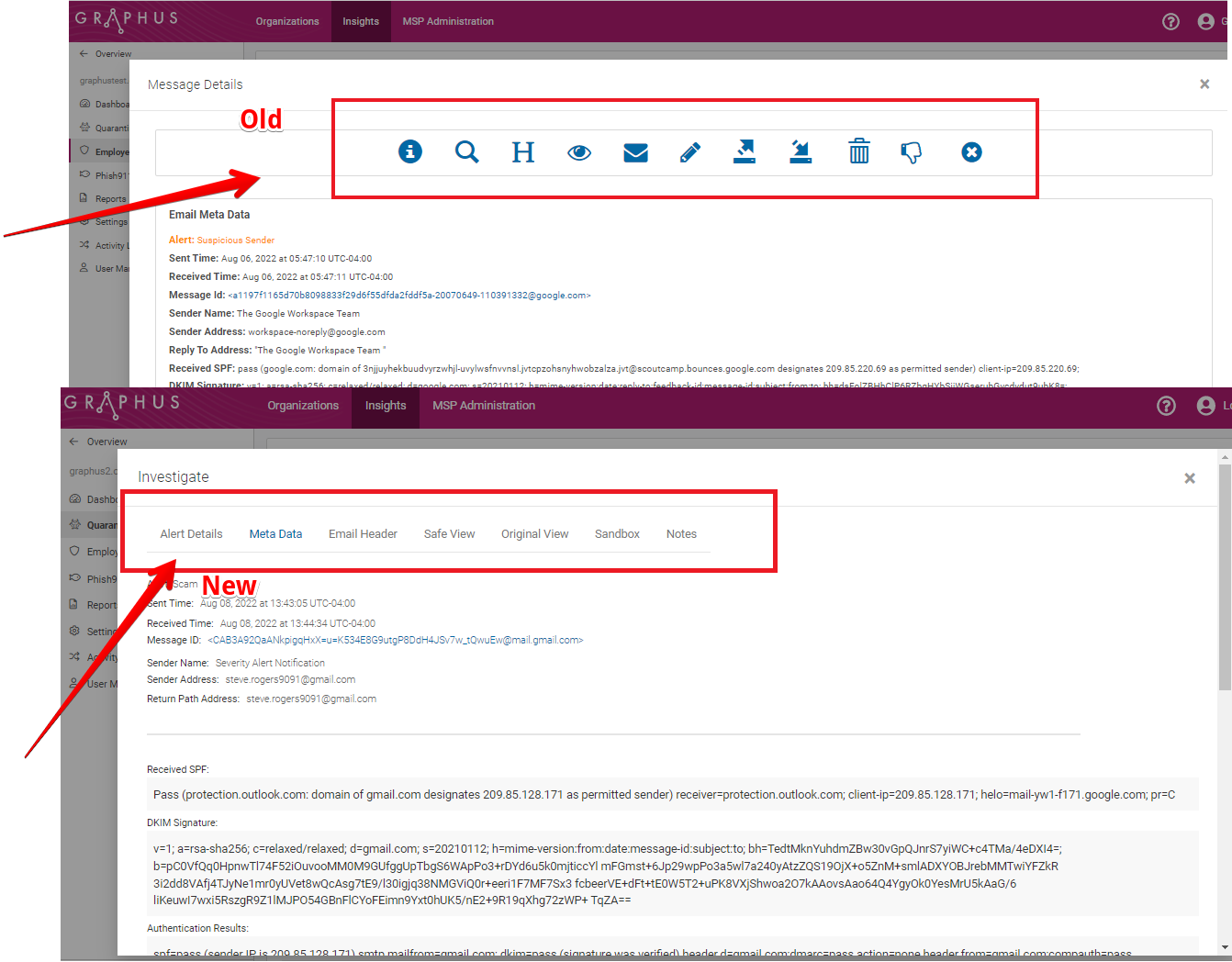 Removed False Positive, Quarantine, and Unquantine icons from the top menu and made them header buttons, and moved them to the lower bottom right corner of the screen. In addition, a Cancel button has been added to the page.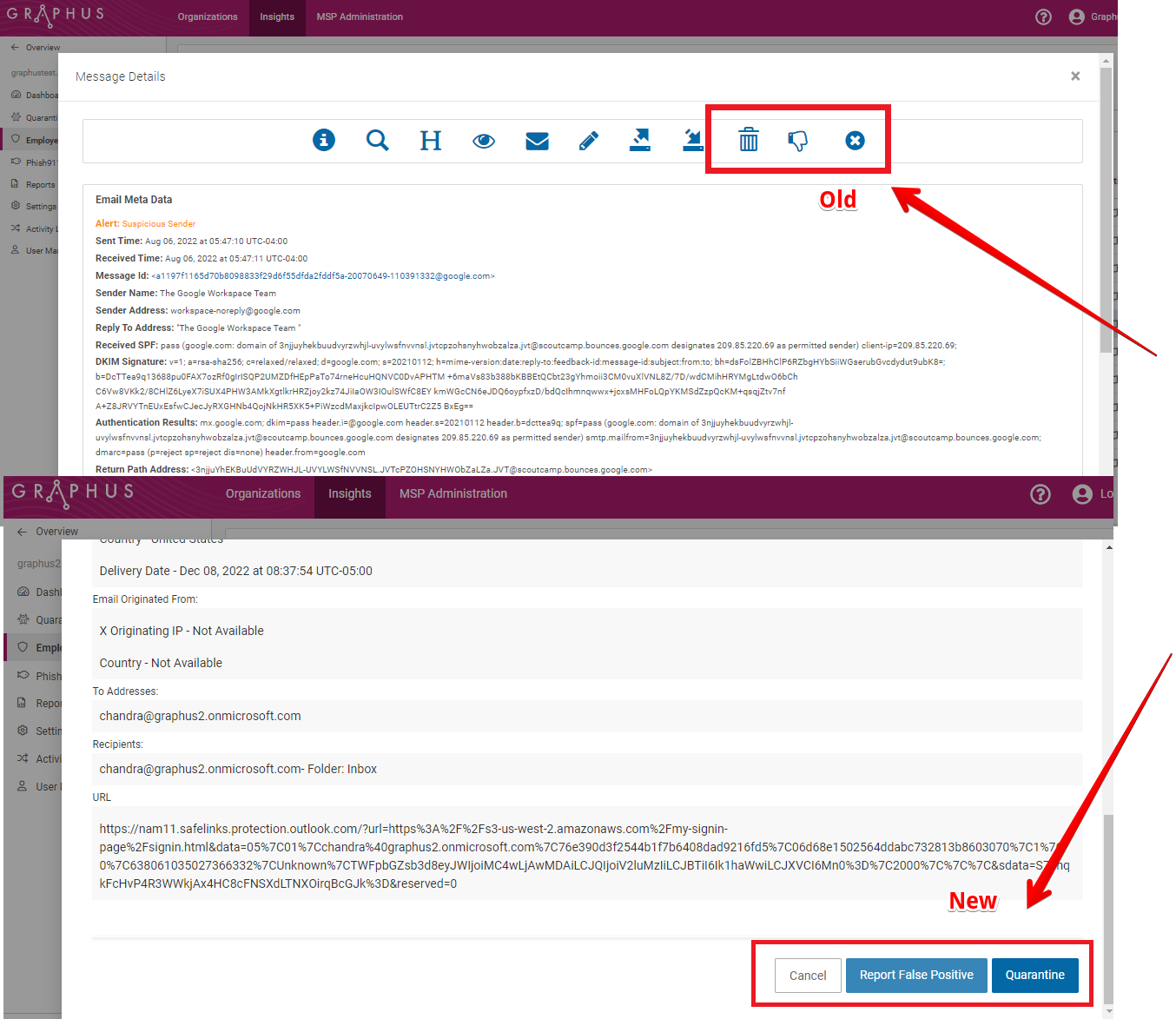 Now you will see Sandbox Submit Data and Retrieve Results in one frame.
Click the Sandboxheader tab to view the two new buttons: Submit Data and Retrieve Results.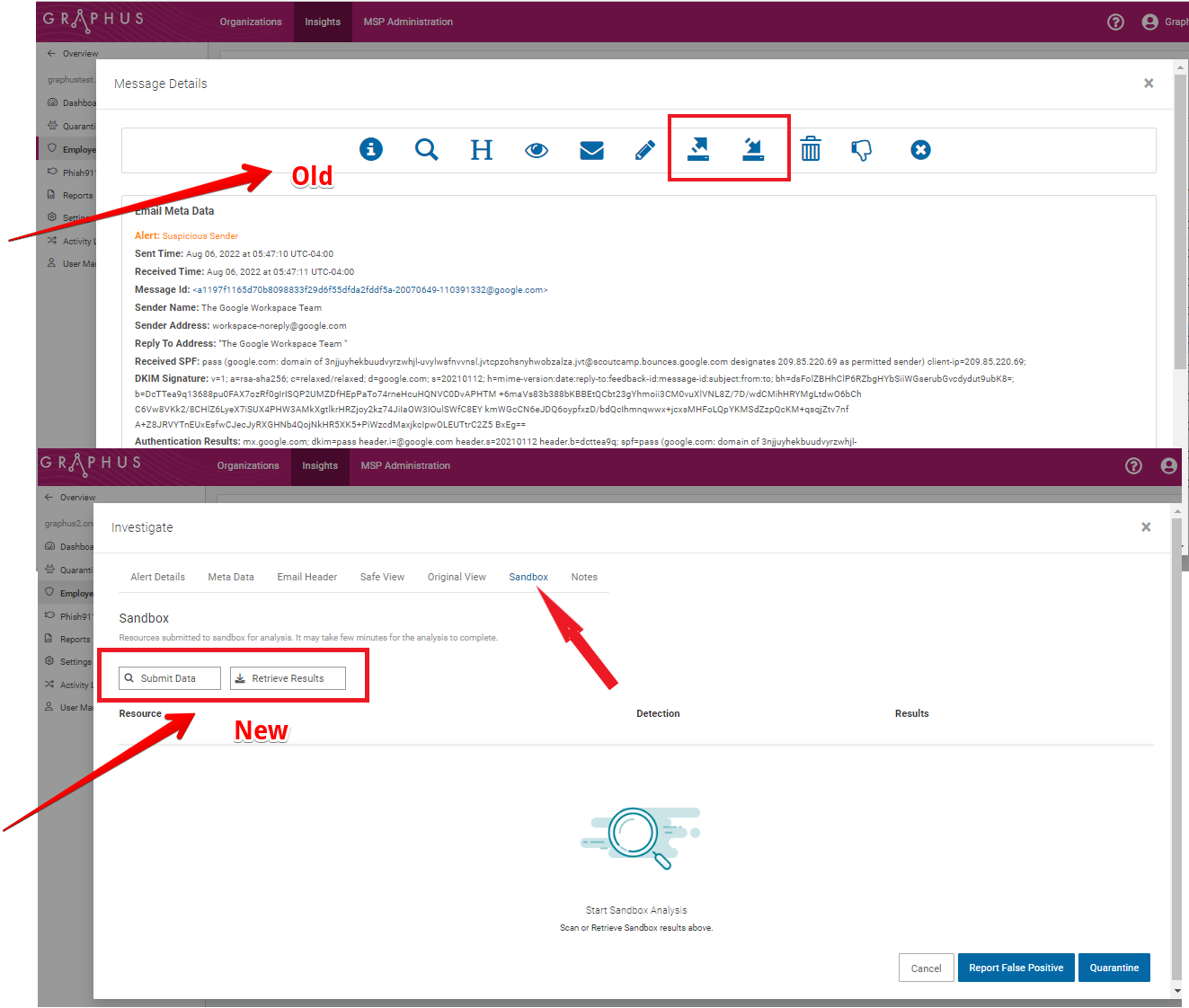 Fixes
We fixed an issue where branding-related setting changes for a single organization could be applied as default to other existing organizations.