Spanning is happy to announce new capabilities introduced into our Spanning Backup for Salesforce. With the recent changes, we are enabling users with new ways to deal with backup data, as well as with restoration/export process.
Better overview of the data and expanded possibilities to restore wider selection of data will save time needed to reinstate it after potential data loss accident
It is no longer be necessary to remember object type and/or exact object name or object ID to look for backed up data, as can be easily browsed.
Backup data browsing
For both Restore and Export purposes, it is now possible to browse the backed up Object data. Please navigate to RESTORE or EXPORT tab (1). Then select Object data type and Search object selection method (2&3) and click Next (4):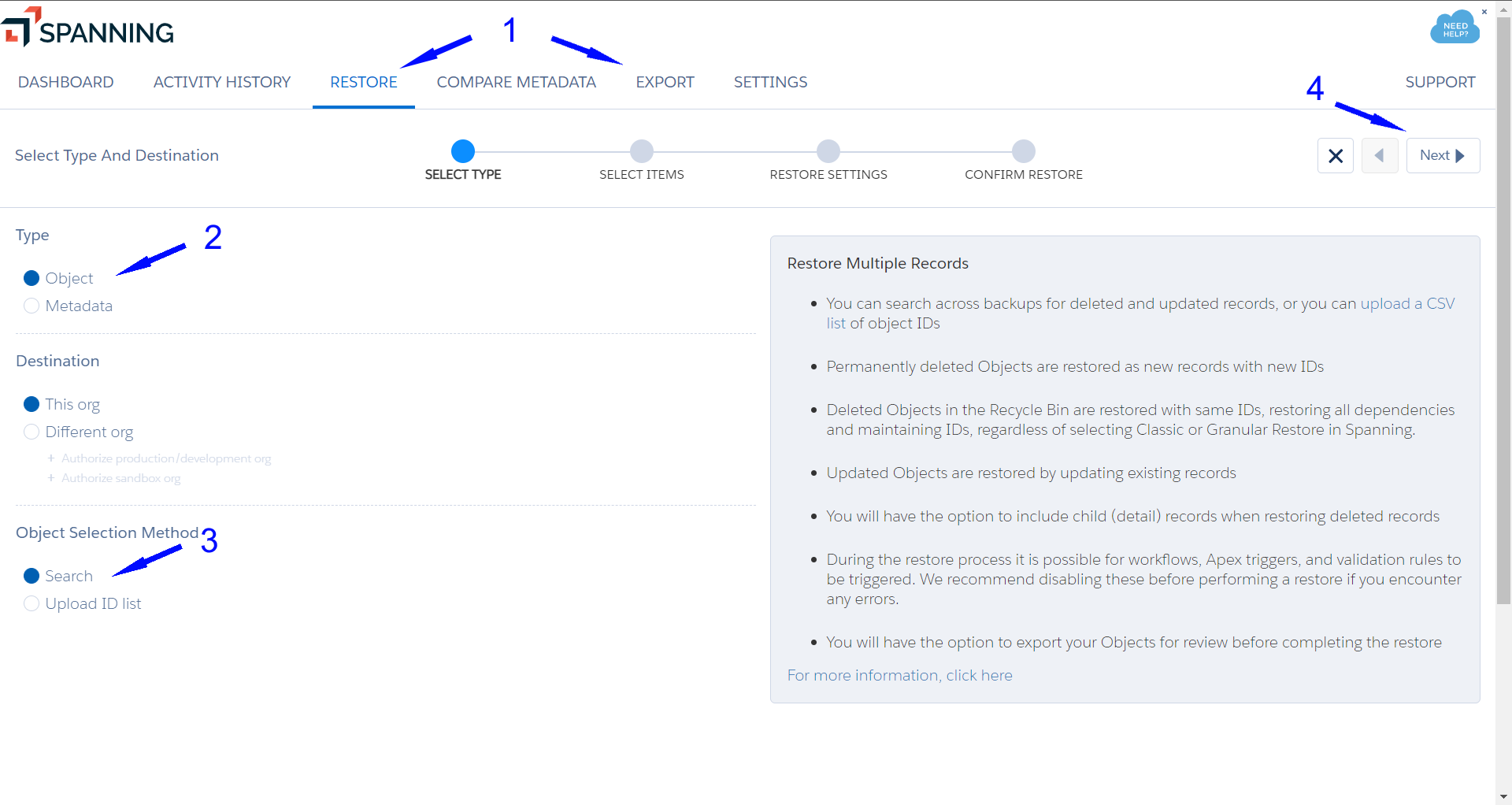 Once in the backup, it is now possible to highlight any object type to browse it (1), with selection of filters (2) - Updated, Deleted, New or Updated, Unchanged - that will be applied for the specified backup time range. Whenever the date range or filter condition changes, please click Run Search button (3) to apply it.
Note: for browsing purpose, it is needed to highlight single Object Type - single click in highlighted area, please don't select with the checkbox.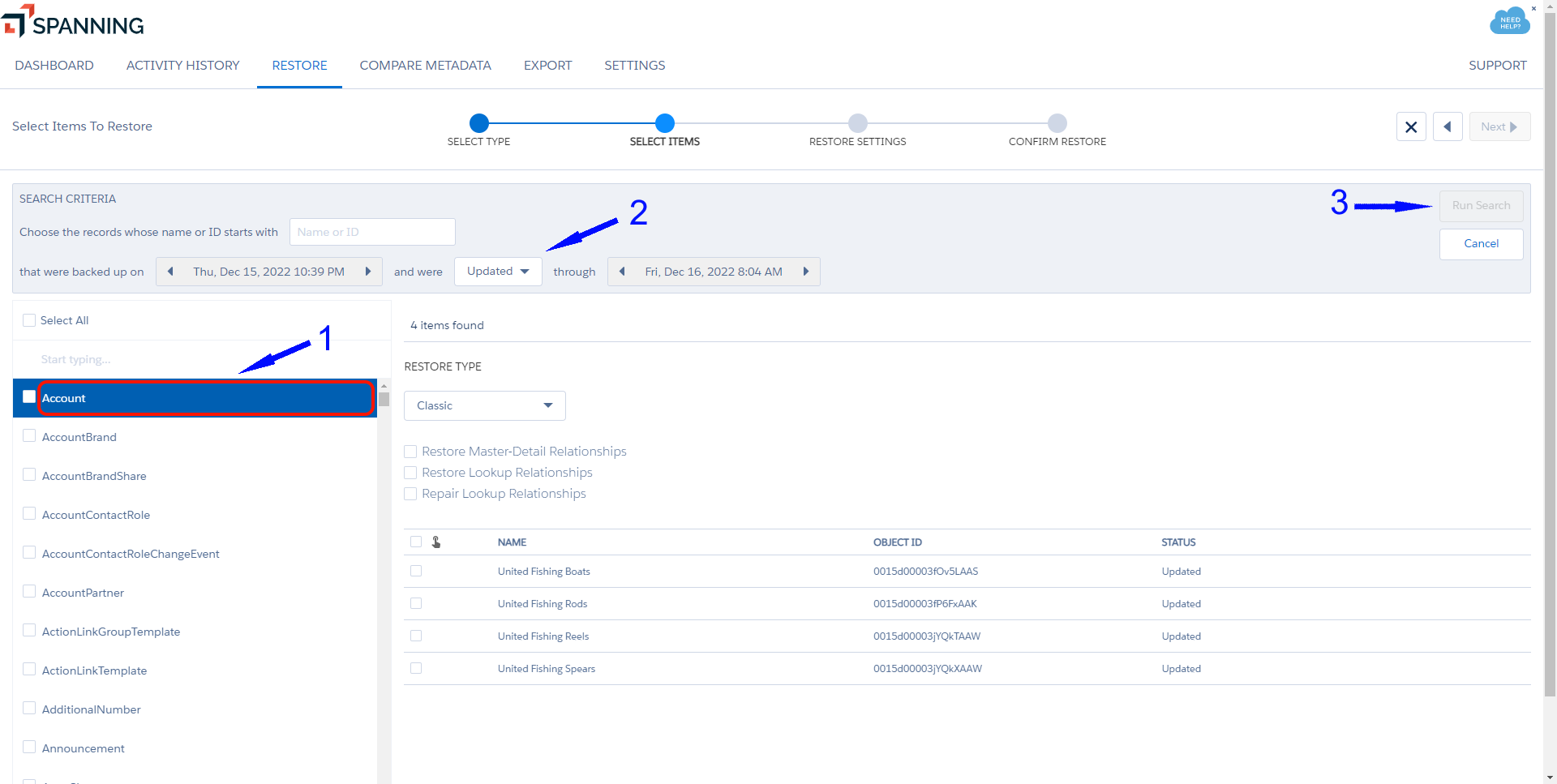 Data selection for restore and export
With the new solution, this is possible to select for restore/export not only individual records (objects) (1), but also whole object types (2) and all object types (3) at once. When we select the whole object(s), we will restore/export all changes from the given time range, with applied filter (4).
Once any whole object type is selected, it won't be possible to browse the data anymore, and Run Search button (5) will become inactive.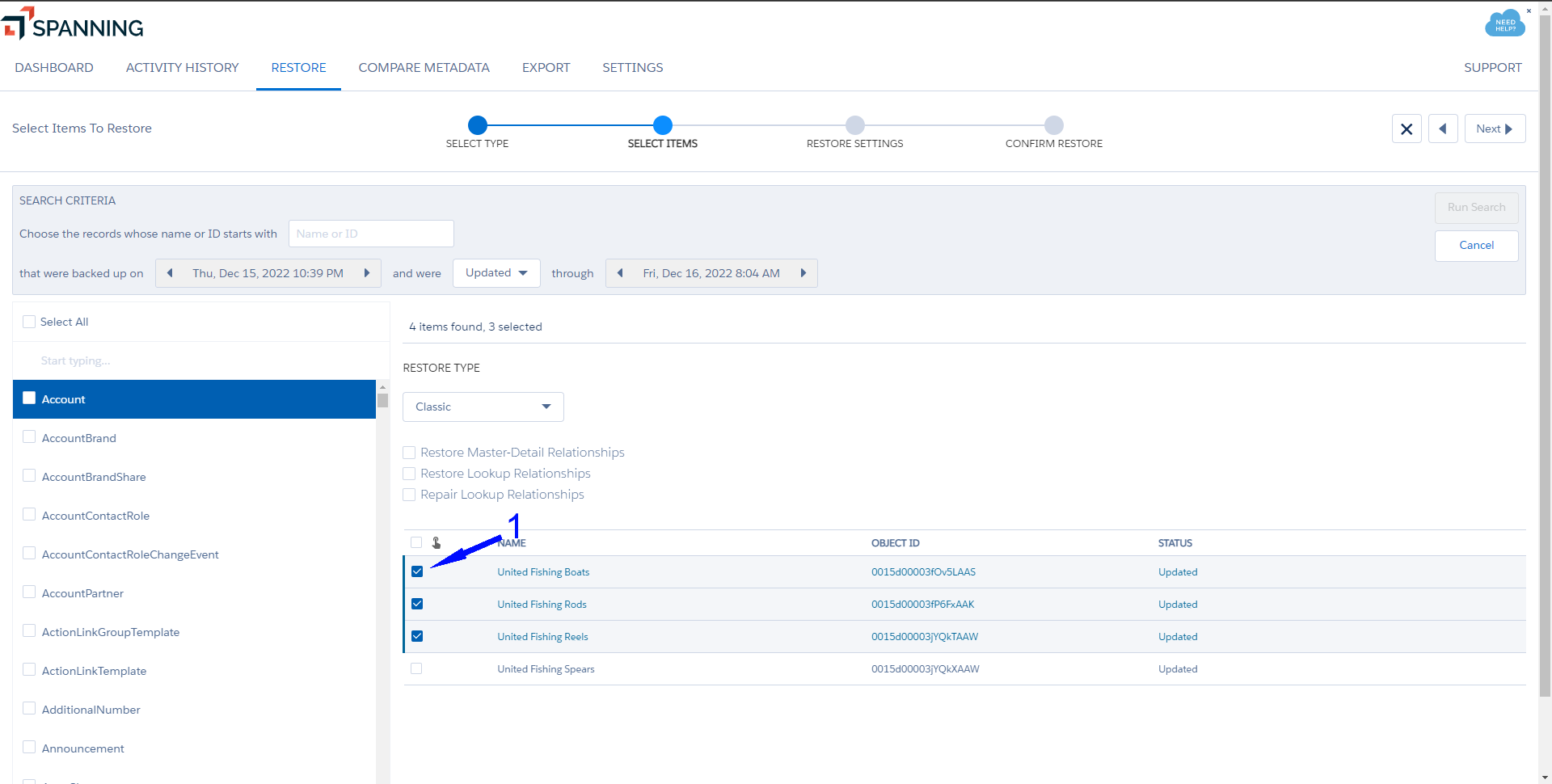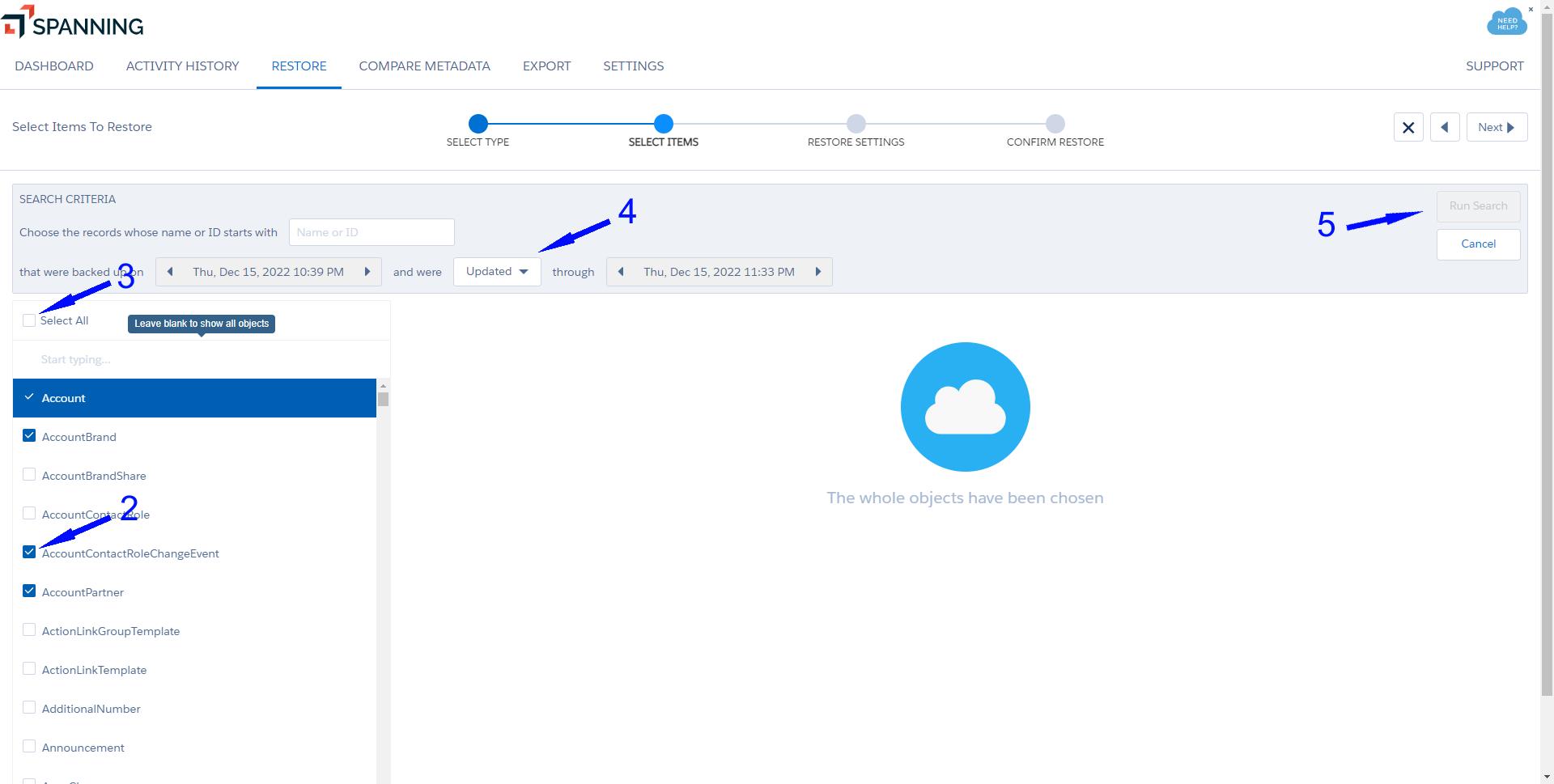 If the search conditions (i.e. long date range selected) contain multiple versions of the same record, Spanning will restore/export only the first version (the one created earlier) of the record. In case another version or record is needed, it is required to change search conditions.
Filtering Object Types
It is possible to filter out desired Object Type, without the need to scroll down the list: