This document describes new features and fixes introduced in the 10.5.8 release. For upgrade instructions and considerations, reference the Upgrade Guide for Recovery Series and Unitrends Backup.
NOTE:

This update includes a Kernel update. Rebooting the Unitrends appliance is required upon upgrading to this release.
To upgrade the appliance from version 10.2 or earlier, additional steps are required. For details, see Upgrade fails when upgrading from version 10.2 or older.
Windows agent
This release includes updated Windows core and bare metal agents. The 10.5.8 core agent is recommended for all Windows assets and is required for Windows fixes in this release.
| | |
| --- | --- |
| IMPORTANT! | Windows image-level backups – After upgrading from a pre-10.4.9 agent,the next backup is automatically promoted to a full. |
Adding the appliance to your Unitrends Backup Portal
Added a Backup.net Settings dialog for easier configuration: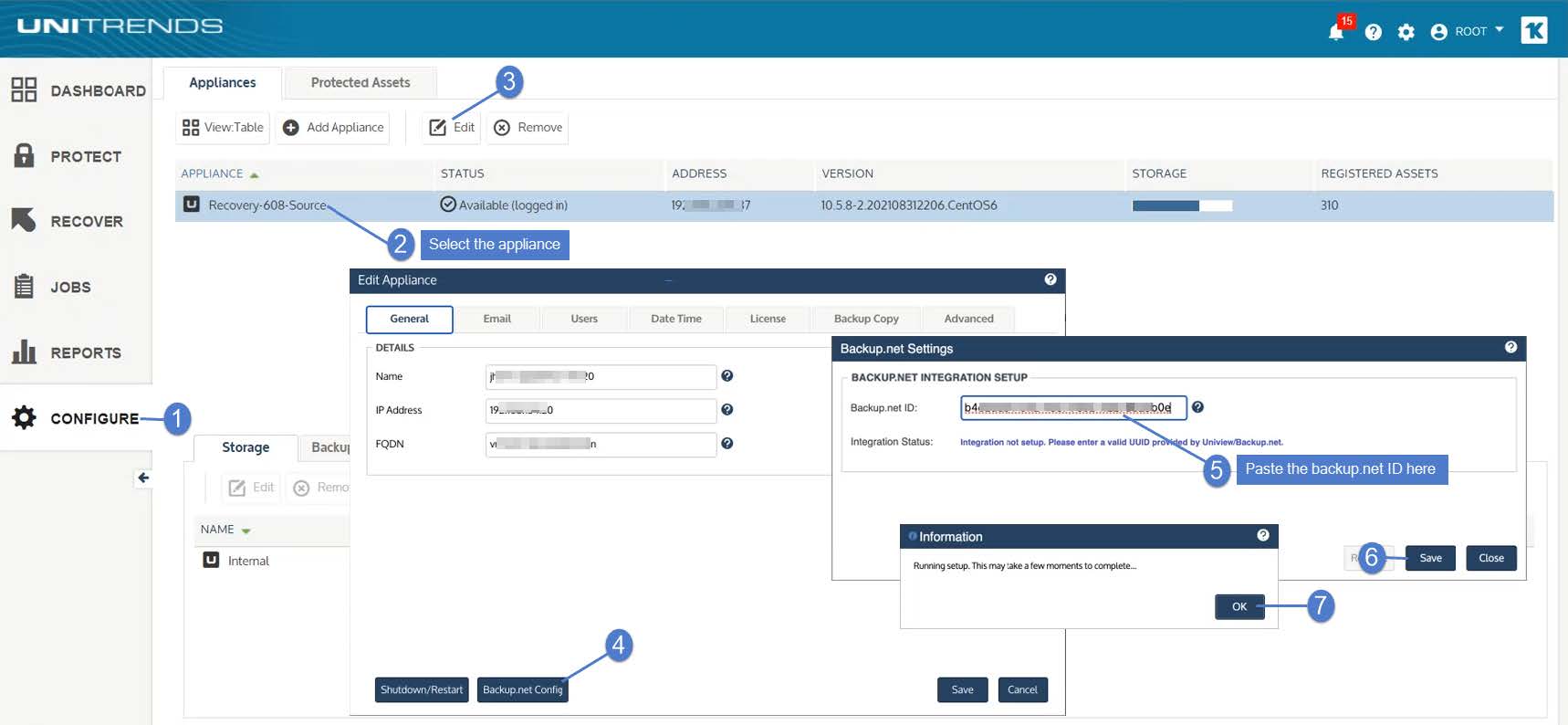 Fixes
The table below lists fixes included in this release. Unless stated otherwise, you can apply each fix by simply upgrading your appliance.
Component
Fix
User interface

Dashboard > Ask the Community tile – Fixed a Page not found error seen when clicking a link in the Ask the Community tile.
Edit Appliance > Backup.net Settings dialog – The spelling/case of Backup.net is now consistent in messaging and labels.