Problem
I just installed the TAP BitDefender module, but it does not show or render anything.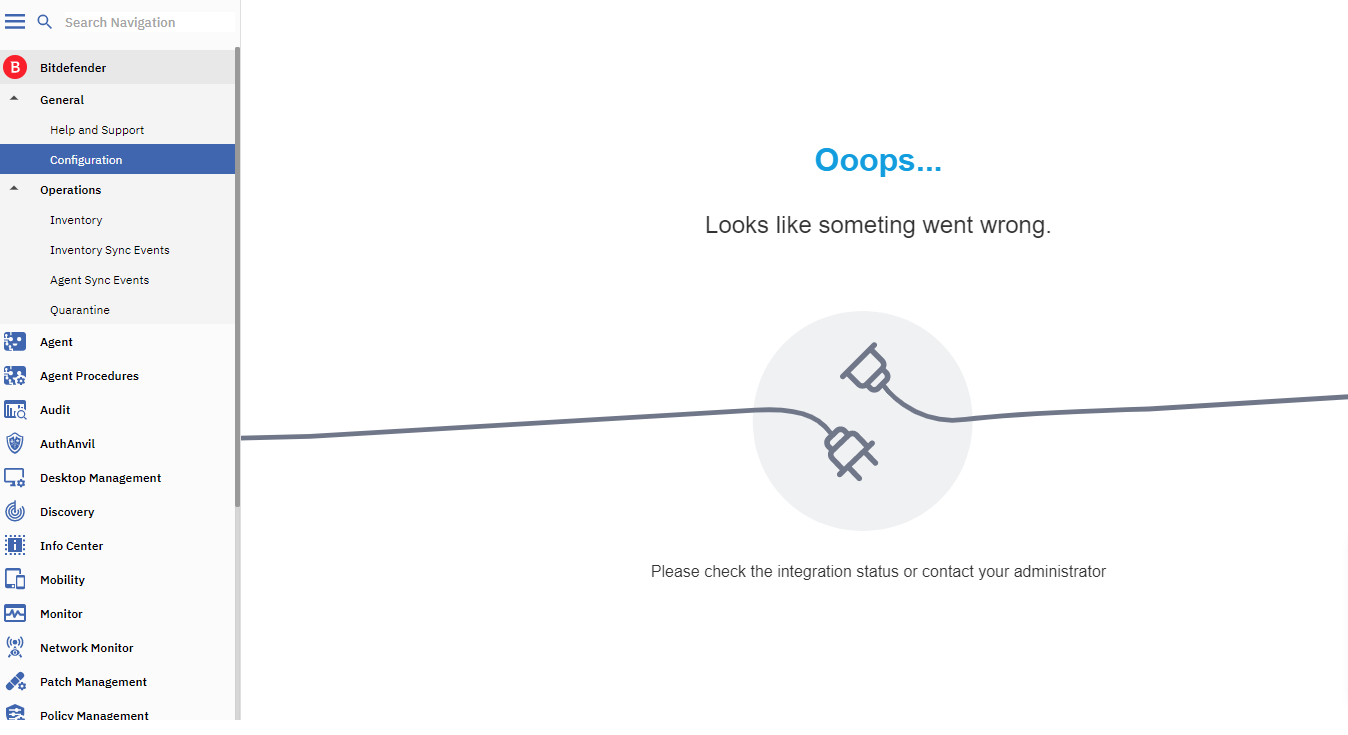 Resolution
Resolution #1:
Please make sure that your server, for on-prem customers, can reach the following IP's:
F

rontend: 52.173.84.157, 52.173.81.253, 52.173.80.28, 52.173.87.102, 52.173.83.226
Backend: 51.144.159.122, 51.144.152.213, 52.157.97.254, 52.157.97.194
This is a complete list of all the IP addresses that are needed to ensure communication between the VSA and the Bitdefender Plugin. Which allows traffic to and from these IP addresses only.
Resolution #2 (for On-Premise customers only):
Please make sure that you have a server URL address set up under System > Server Management > Configure. We will not be able to authenticate if you are using an IP Address.