Strategic recommendations can now be associated with Autotask opportunities
Click here to set up your Autotask integration
The integration of strategic recommendations with Autotask opportunities allows you better insight into your full client lifecycle.
Associating recommendations with Autotask Opportunities
(please see Notes, below)
On the strategic roadmap, and for clients that have been mapped to their Autotask accounts, create or open a new recommendation.
Once all required fields have been filled in you will see the ability to either select opportunities for this account or create a new opportunity.
Creating a new opportunity will open up a window and will prefill information from your recommendation. The Projected Close Date and Owner are required fields that must be selected before the opportunity can be created.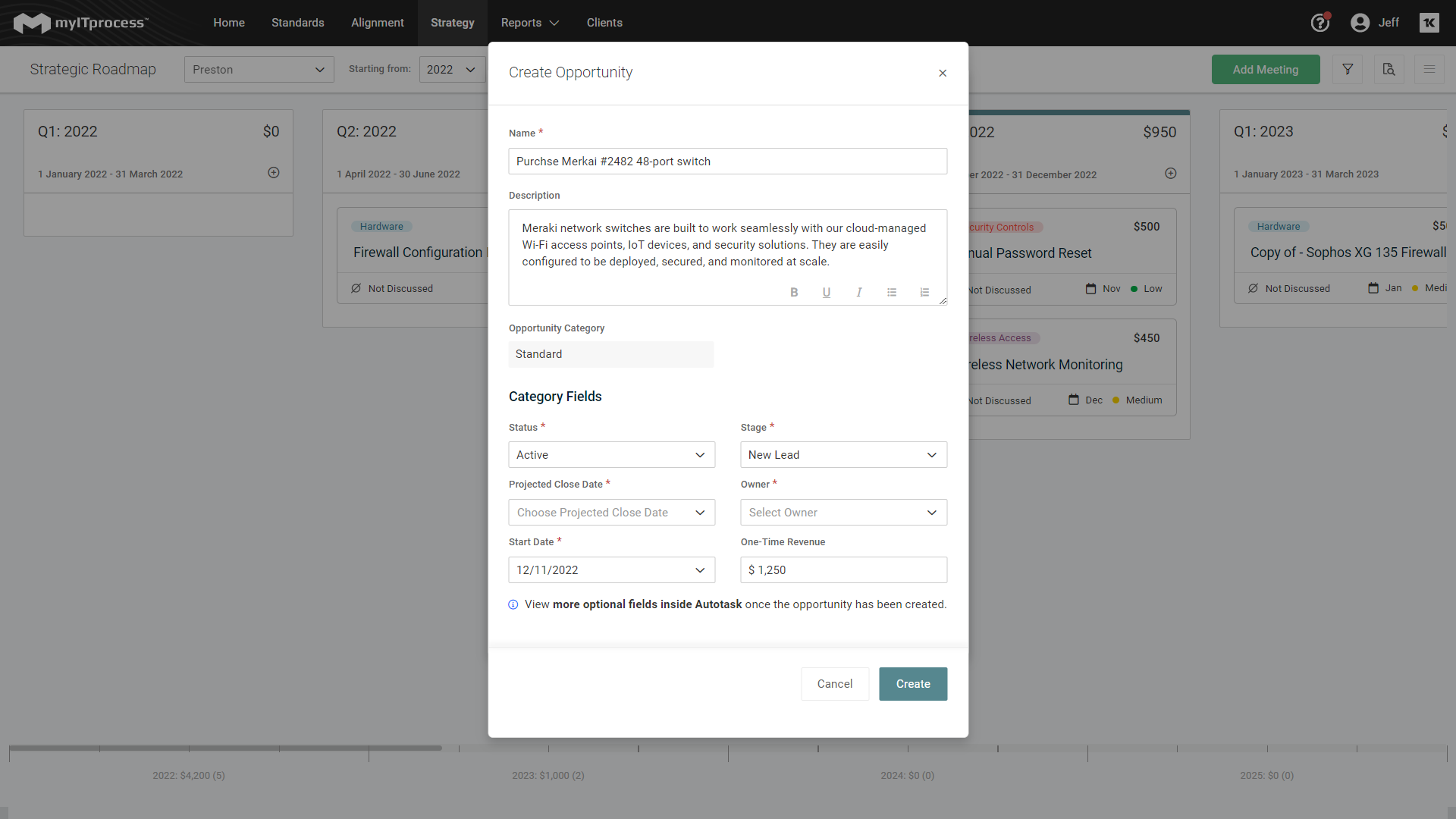 Associating recommendations with current opportunities will have the details of that opportunity shown below the dropdown menu. In this case, the Projected Close Date and Owner fields will be derived from that opportunity. You can be taken directly to the the opportunity by clicking it's name (below the Opportunity drop down menu or by clicking the View more fields in Autotask link.