MSP admins can now configure values for whitelisting in bulk. Instead of configuring the values one by one, admins can download a template file, add the desired domain(s), SMTP mail server address(es) or IP address(es) to whitelist and upload the edited file. Afterward, they are able to save it as default for future organizations, apply it to specific existing organizations or do both.
Steps for bulk upload at the MSP level:
1. Go to the Whitelisting section in MSP Administration >> Global Settings and click Bulk Upload.

2. Click Proceed.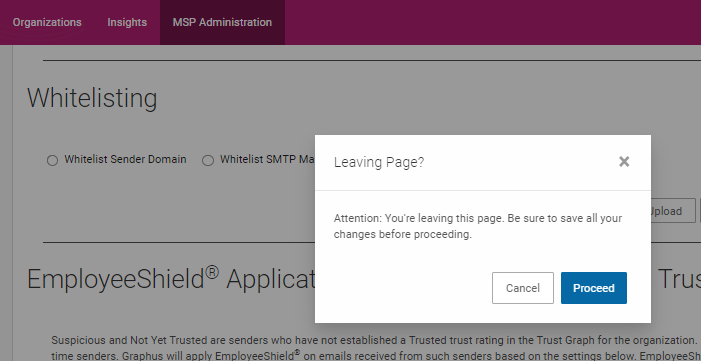 Note: Make sure to save your unsaved changes before proceeding to bulk upload.
3. Click Download Template.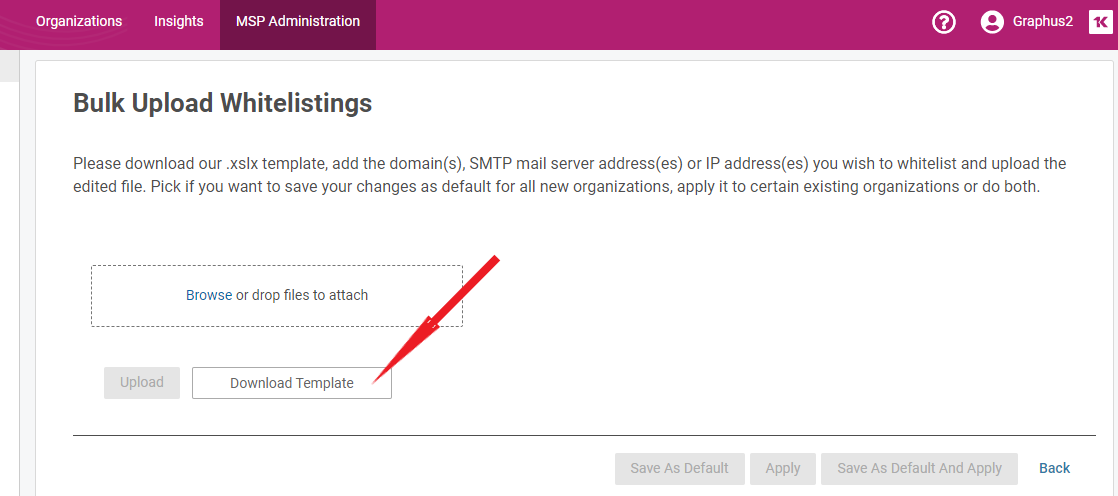 In the downloaded template (template.xlsx), enter the domain(s), SMTP mail server address(es), or IP address(es) that you wish to whitelist in the appropriate worksheet.
4. Once entered, save the template, and upload it.
You can manually drag and drop files into the box or simply browse and select the desired file for the attachment.

After a successful upload, you can take actions on the page, like deleting the attached file.

5. After uploading your file, choose if you want to save it as a default for all future organizations, apply it to certain specific organizations or do both at the same time.
Click the Back button to return to Global Settings. If you leave without saving or applying your changes, your upload will be canceled.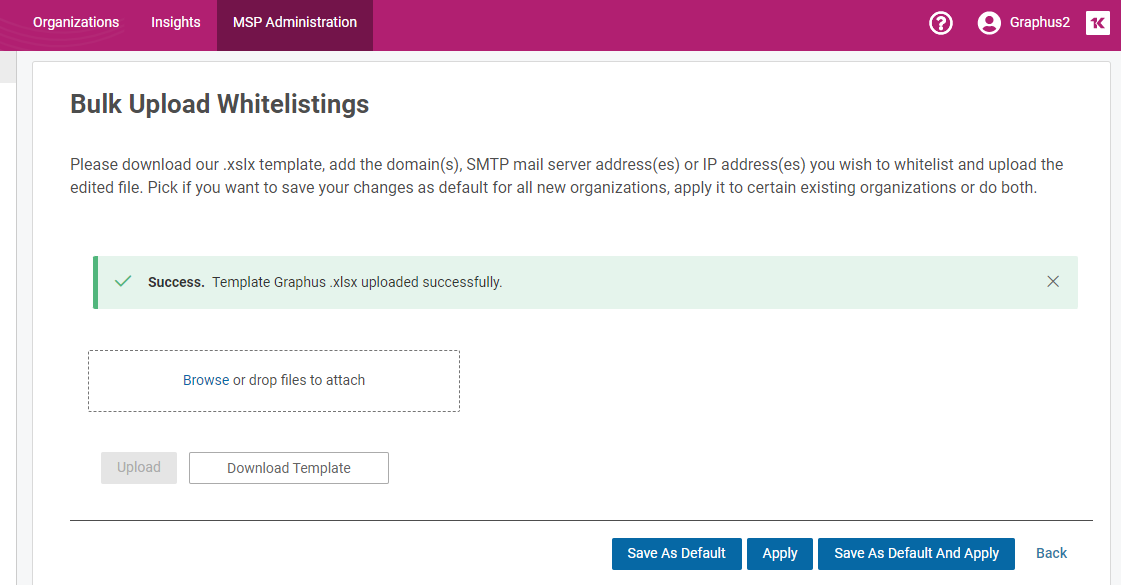 Click View Default to see all current default whitelisting entries.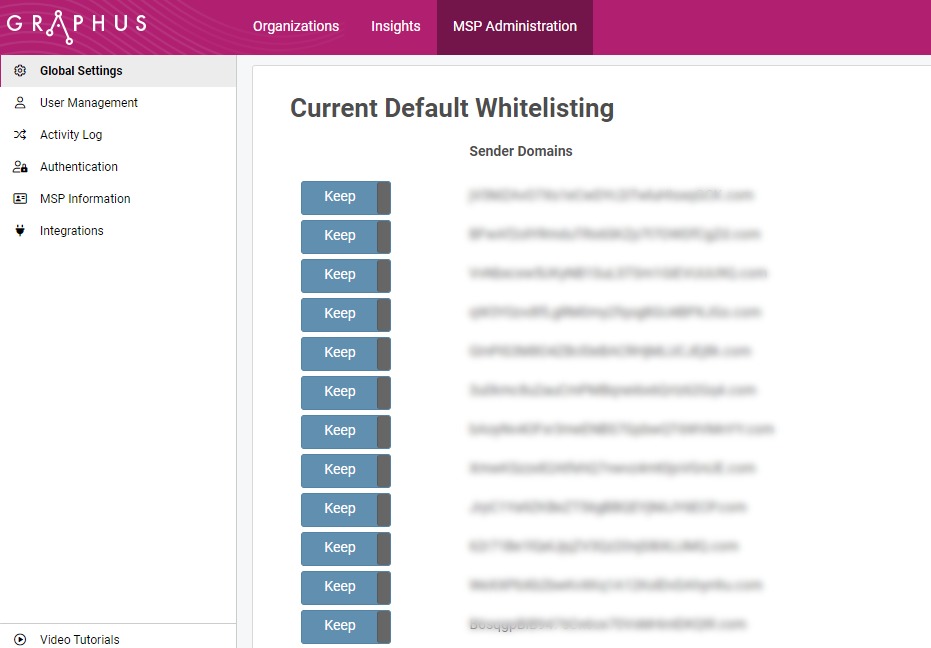 Note: