The Progress Report allows you to compare a client's environment over time.
This is useful in showing where a client's environment stood at one point and how much you have improved that environment.
Click Reports > Progress Report on the menu bar.
Select your client and the specific dates to compare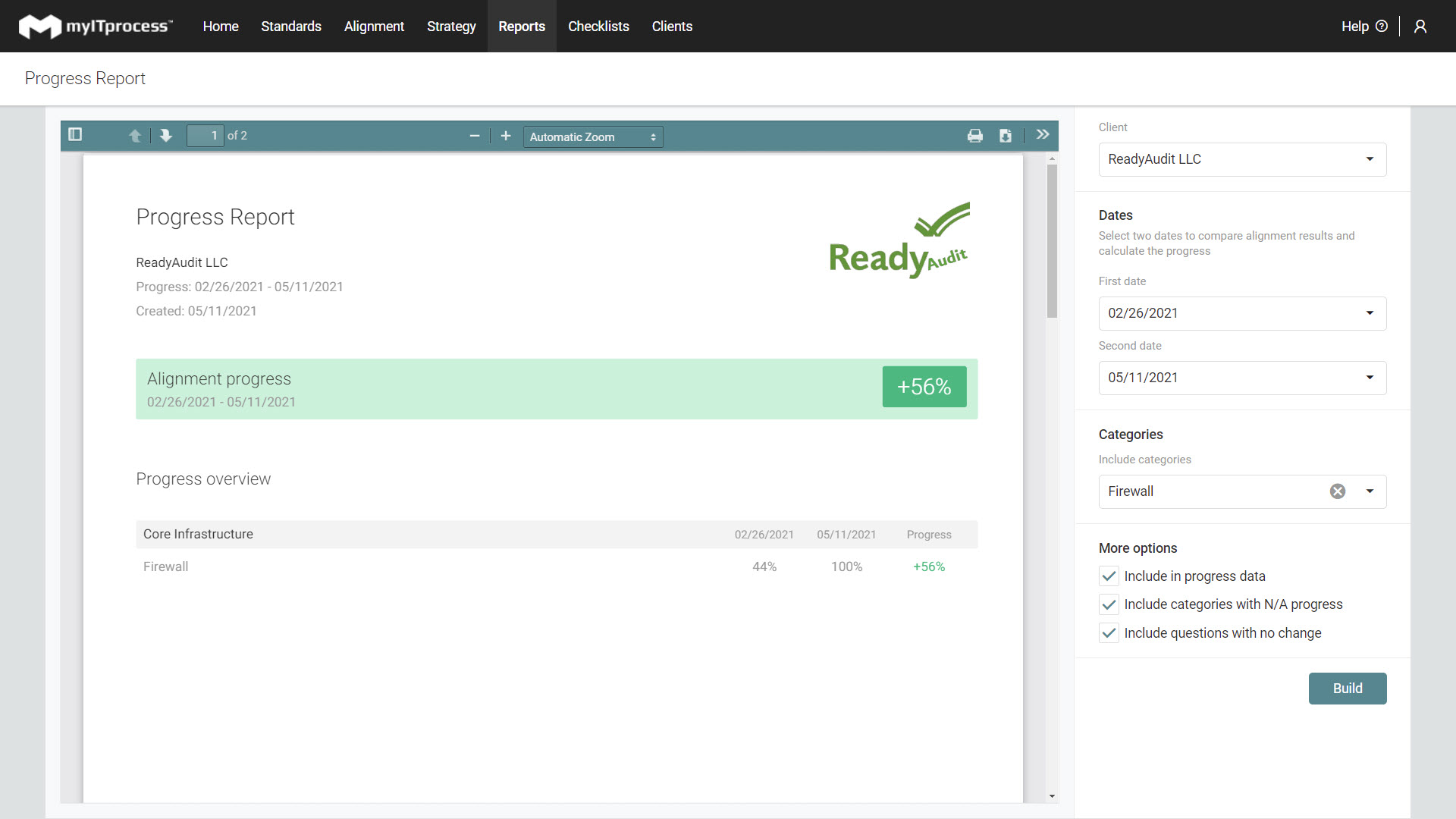 Please note: Since this report is only comparing two reviews, you must know the dates those reviews were completed by the vCIO. In a separate tab open up Reviews > View All Reviews and filter by client.
Specify the categories keeping in mind only categories that have been scored by the vCIO (they submitted their review) will show in this report by default.
You can select to show different options of:
In-progress reviews - those reviews that aren't yet completed by the vCIO
Categories marked as N/A
Show questions whose scores haven't changed over time
Click the Build button to view your report.