This article demonstrates how to create and assign tags.
The Tag feature adds an extra layer of organization to the Standards Library. Tags allow for the quick creation of a review using preset sections or categories. This article covers three areas of myITprocess that use tags: Standards Library, the Add New Review page, and the home screen.
Creating and Configuring Tags
Click Standards on the menu bar.
Click the three vertical dots in the top right-hand corner of the page.
Select Manage Tags.
From the Manage tags window, existing tags can be edited by clicking on the pencil for that tag and you can create a new tag by selecting Create New Tag.
Manage Tags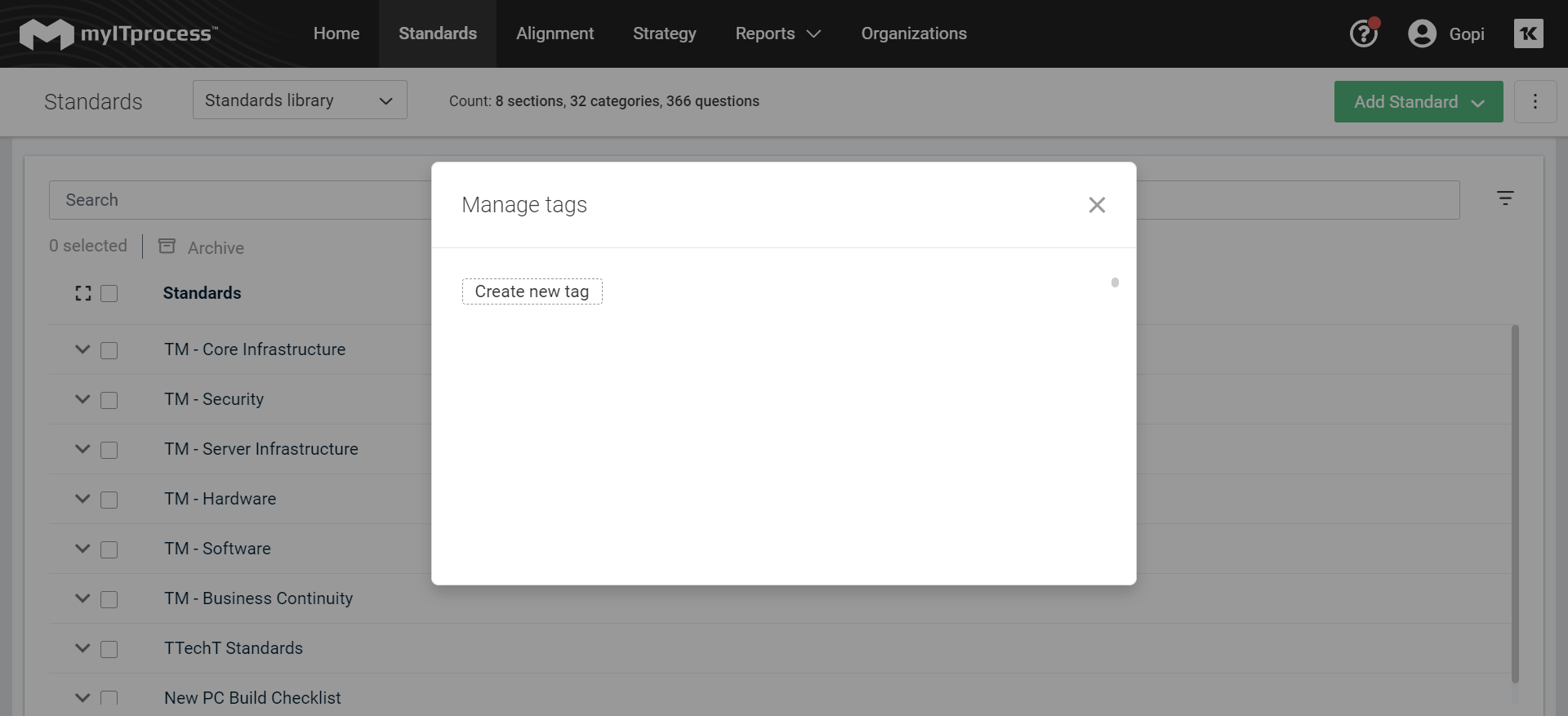 Adding Tags to Sections and Categories
Once Tags are created they can be added to sections and categories.
To add a tag
Click on the Section/Category you want to tag.
On the side panel click the 3 vertical dots in the top right-hand corner and choose Edit Section/Category.
Choose from the available tags and click the ones you wish to apply.
Click Save.
Note: All applied tags will show in line with the Section/Category title in the Standards Library
Using Tags to Create a Review
A new review can be created using customized tags.
Click Alignment on the menu bar.
Click the Create review button in the upper right.
On Step 1 of 2, select your client, provide a title for the review and select your engineer and vCIO resources and assign due dates
Click Next
Click the filter icon to reveal a menu where can filter by Tags, Status, and Score
Under the Tags area, select the tag or tags with which you want to create a review
Note: You may apply multiple tags to a review
Once the Tags are chosen, click Create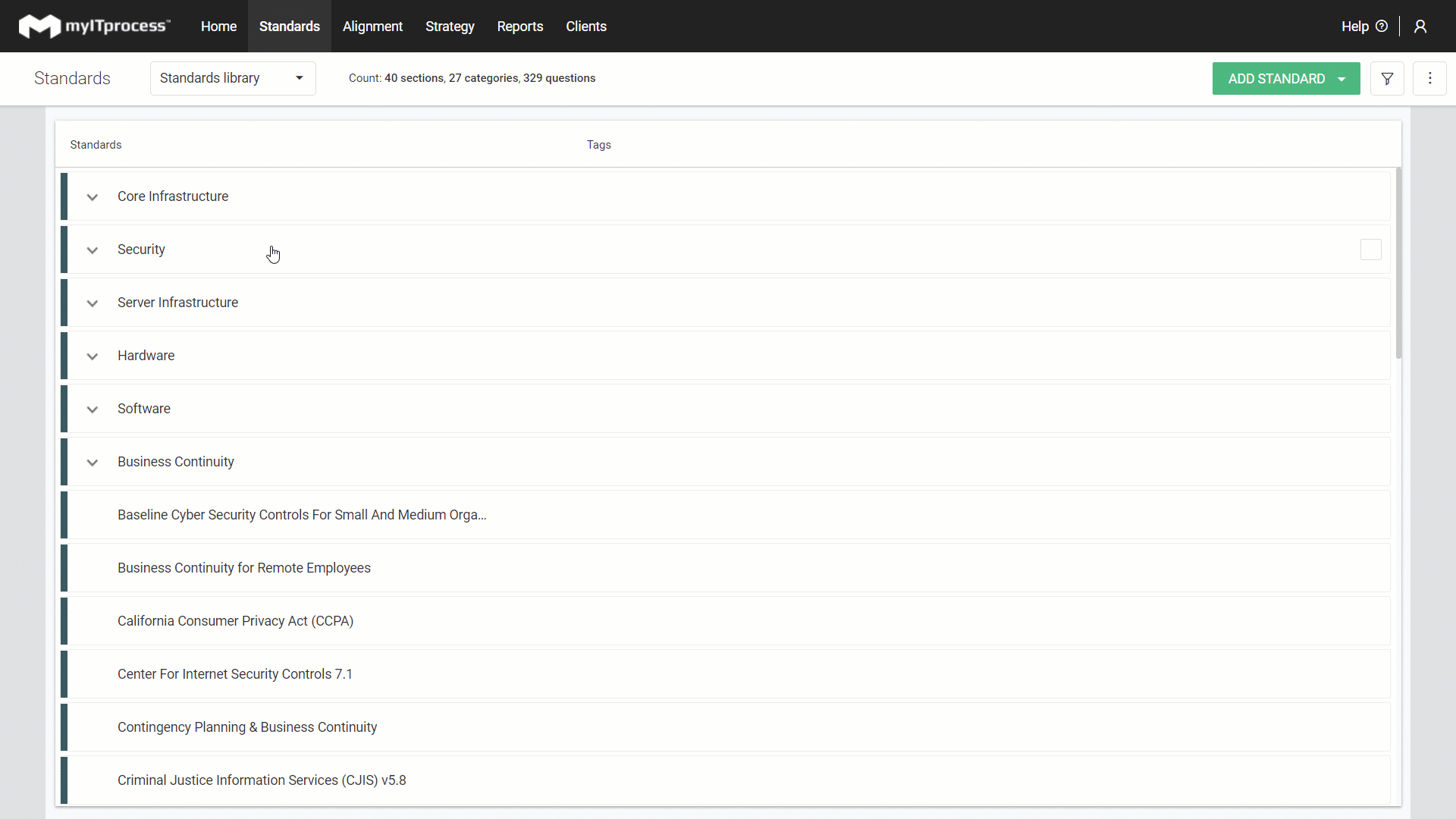 Note: The term 'Clients' are now referred to as 'Organizations' throughout the software.
To view reviews created from tags, click Alignment on the menu bar, hover over a review, and click the Details link. A list of tags - if applicable - will be shown for that review. You can also click the filter icon to view reviews that have tags associated with them.