This article will go over the filtering options available to both Engineers & vCIO's during their respective reviews. 
Filtering in myITprocess will allow you to pair down a review to find a specific question or to see a list of questions that meet specific criteria. Note: the filters differ from engineer to vCIO.
To access filters click Menu in the top right-hand corner.
Engineer Filter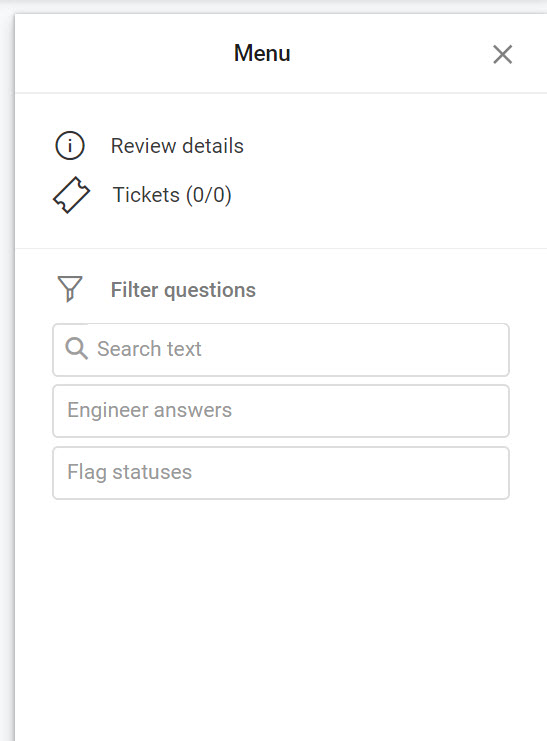 vCIO Filter
Filtering options
| | |
| --- | --- |
| Filter | Purpose |
| Search Text | Search for phrases found in the question text |
| Engineer Answers | Filter by Engineer answer of Yes, No, N/A or Not Answered |
| vCIO Answers (not available to Engineers)  | Filter by vCIO answer of Aligned, Marginal, Vulnerable, N/A, and Not Answered |
| Flag Status  | Filter question based on their Flag Status of Unflagged, Flagged or Completed |