Logging into myITprocess just got easier as you can use your Microsoft account.
Please note: Your Microsoft account/email address must be the same one that is listed as a user inside of myITprocess.
On the login screen, click the Log in with Microsoft button.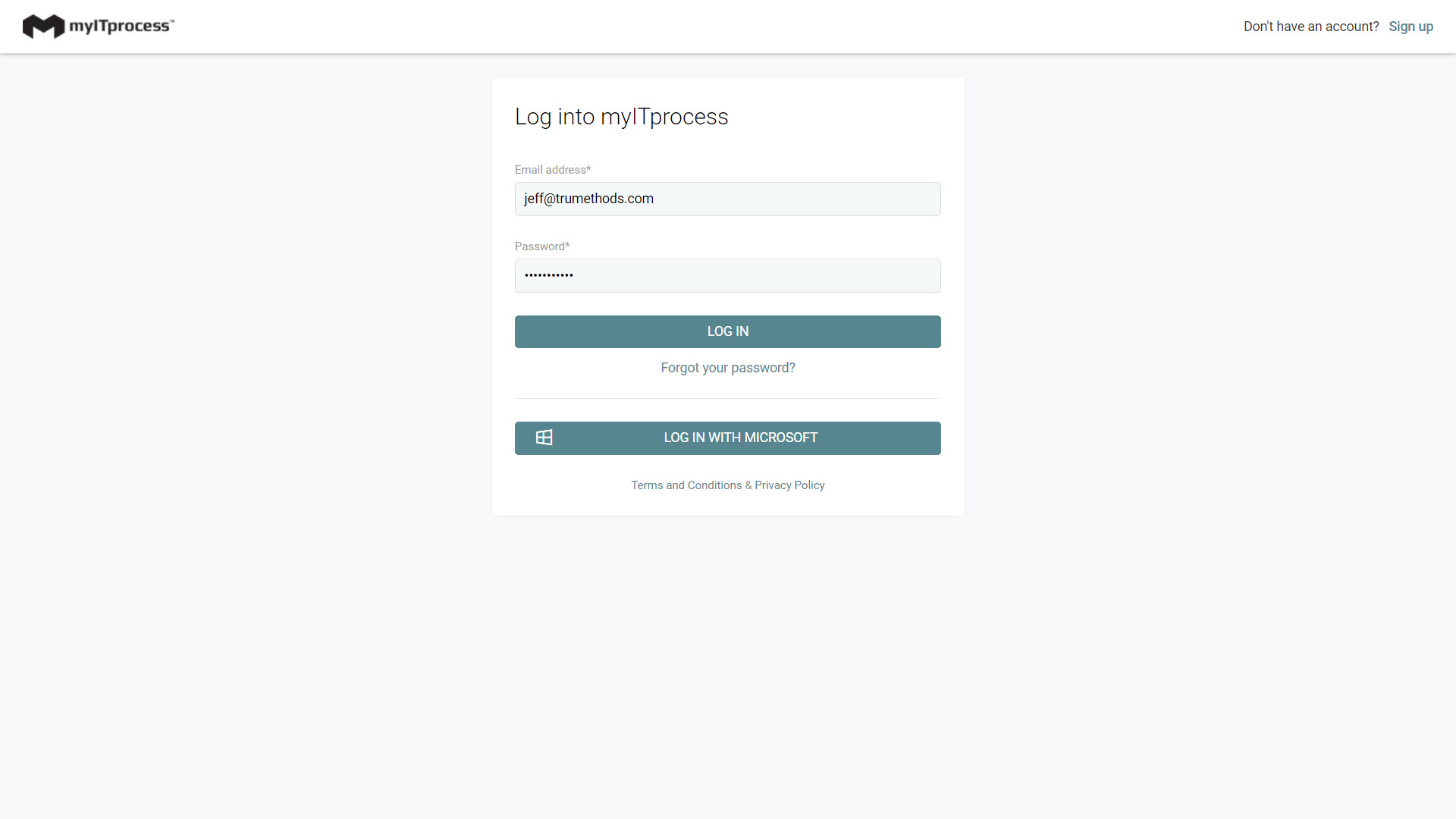 You'll be prompted to select an appropriate account and then enter your credentials if you are not already logged in with those credentials.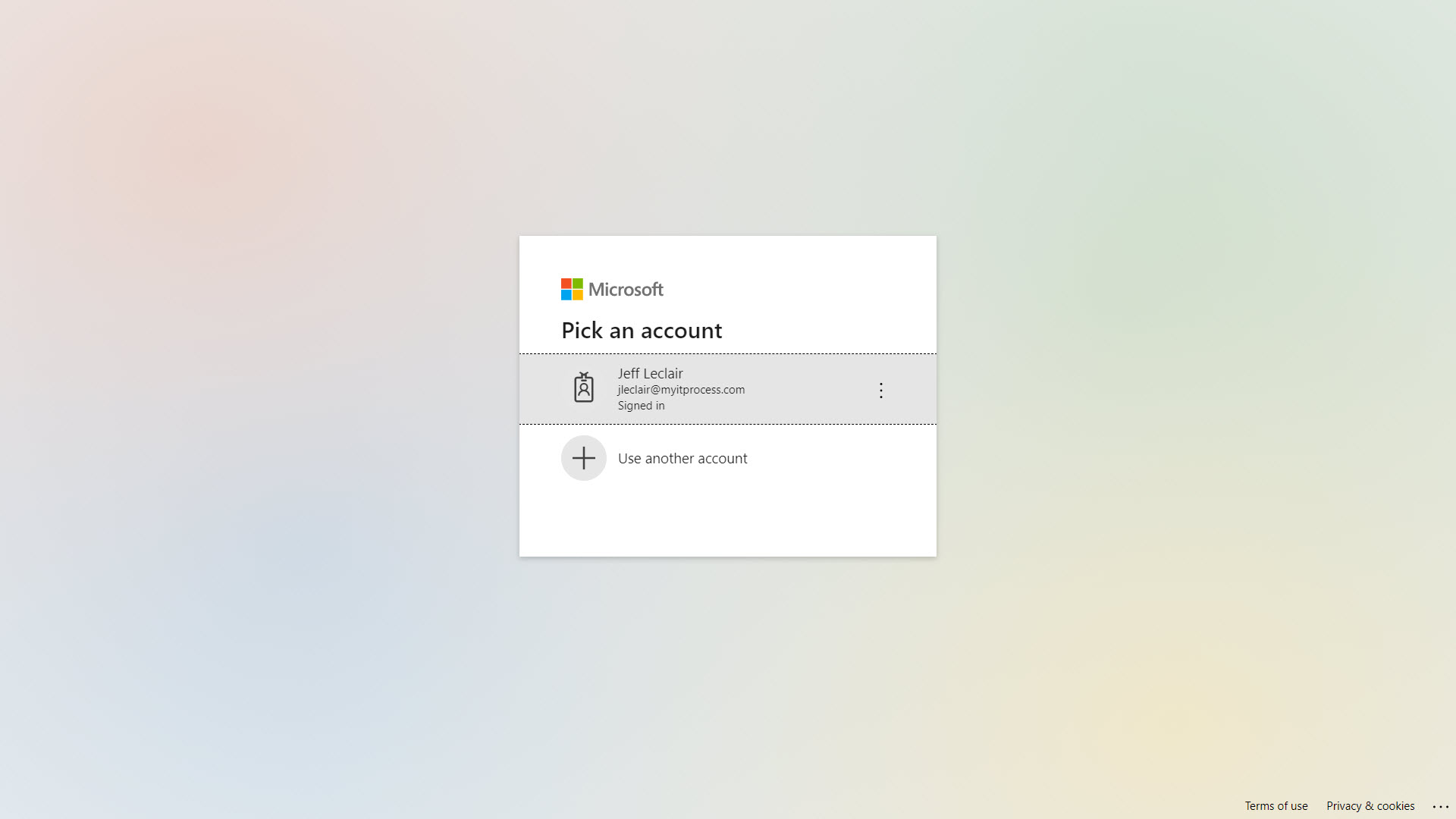 The first time you set up the login with Microsoft you'll be asked to connect that account with your myITprocess account.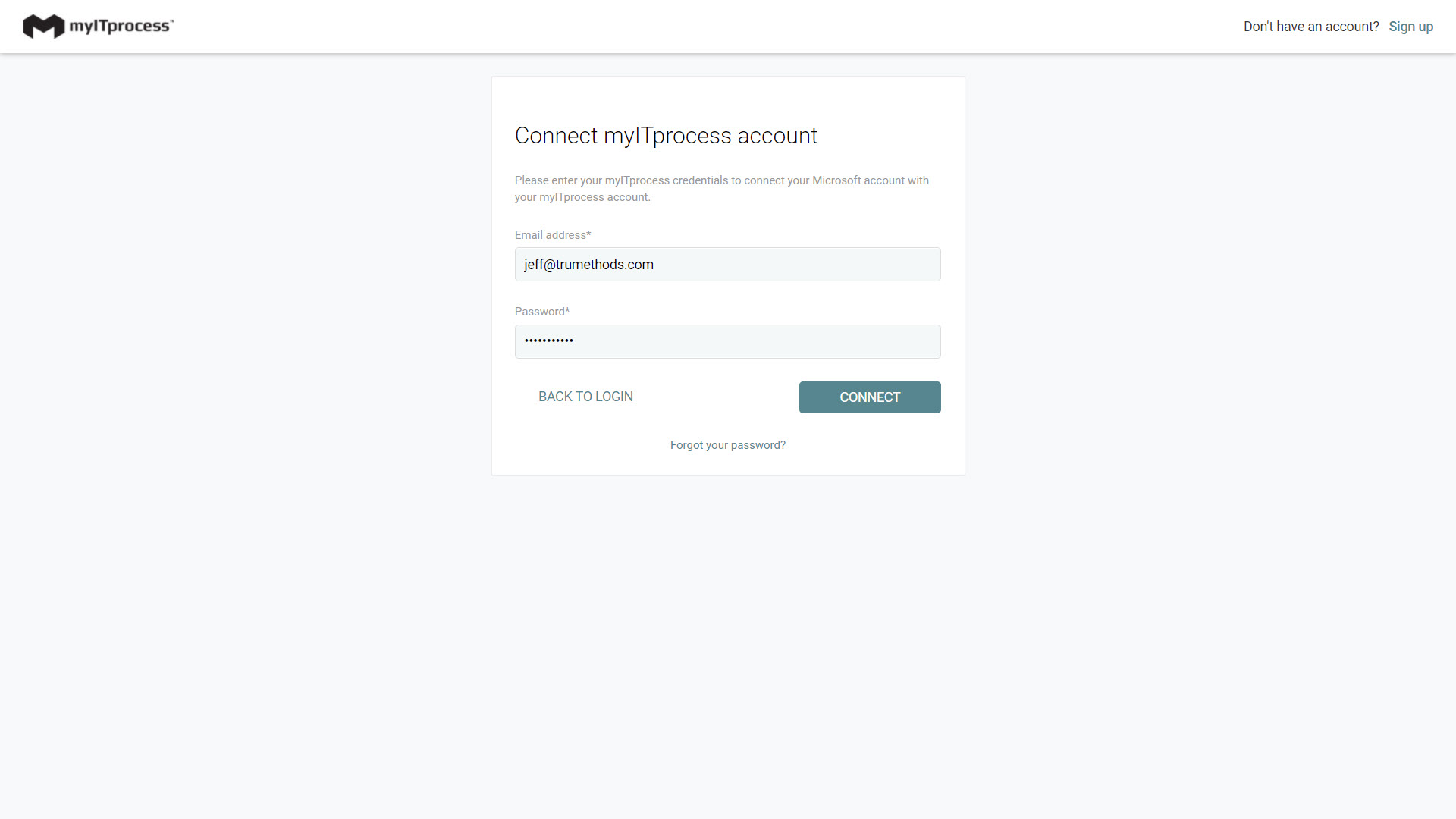 From here you'll be taken to myITprocess.
Please note: We'll be enhancing this login experience to allow our members to disable our 2FA if they use SSO to log in.