The IT Glue integration allows you to search and add flexible assets as well as view expired IT Glue Configurations from within myITprocess.
Please note: You must have the IT Glue Enterprise plan to be able to establish this integration.
First, make sure you've generated an API key from IT Glue: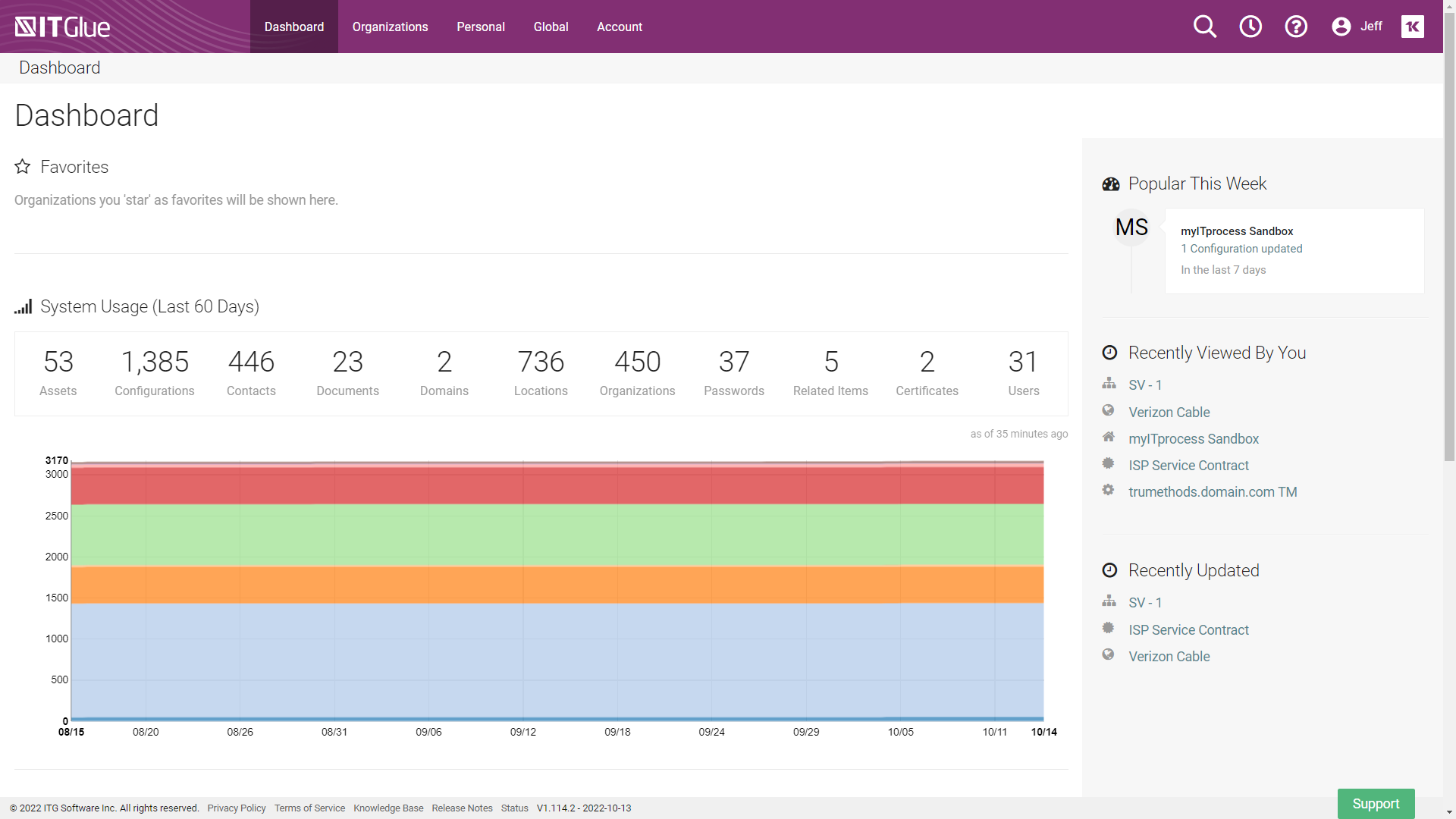 Go to your account (avatar) menu and select Organization settings.
Click the Integrations tab.
Click the Connect IT Glue link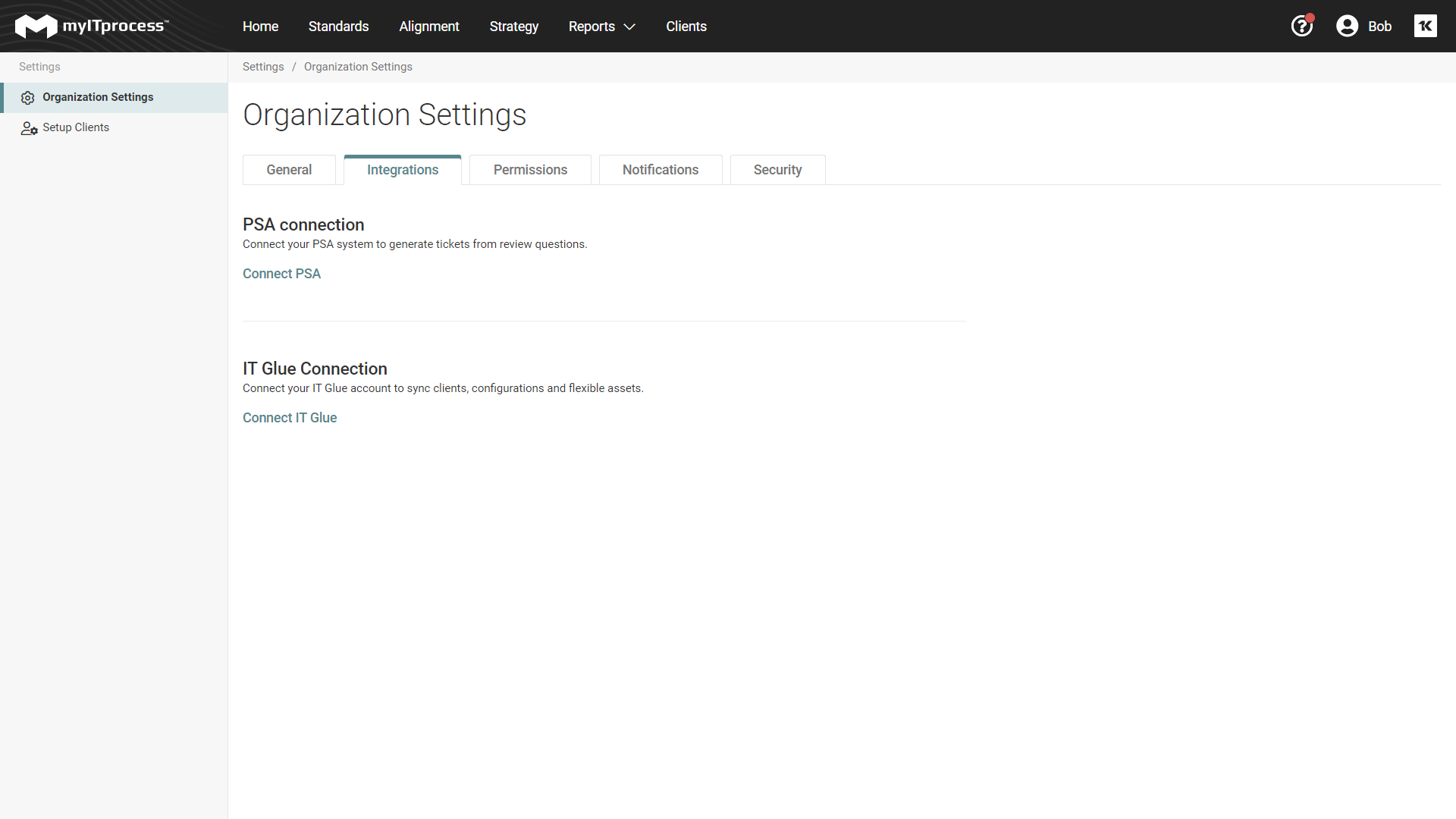 Enter your subdomain, select your region, paste in your API key from IT Glue and then click the Connect button.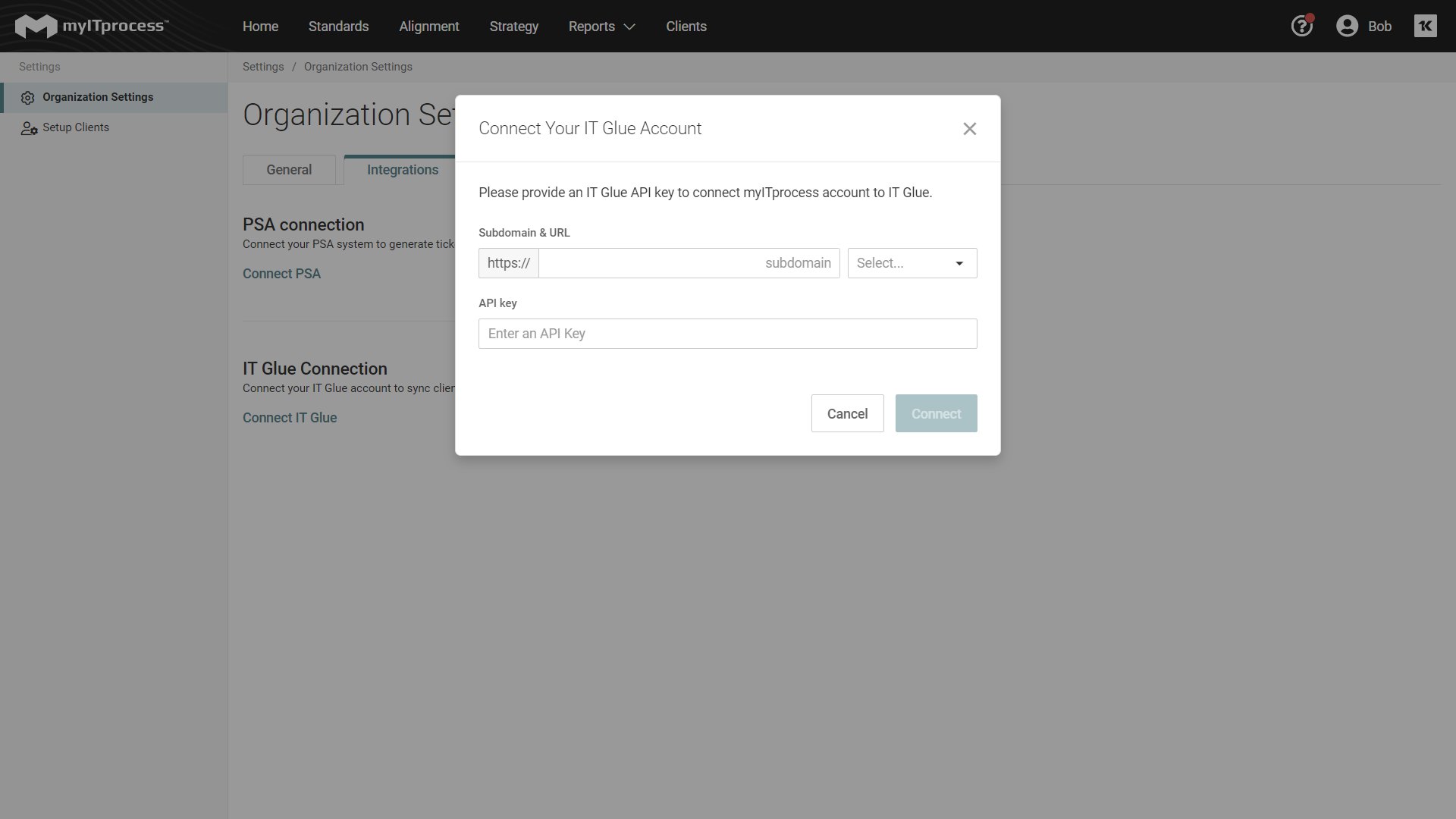 You will be redirected to match up your clients in myITprocess with their organizations in IT Glue. This can be done using our Add from IT Glue option or on a client-by-client basis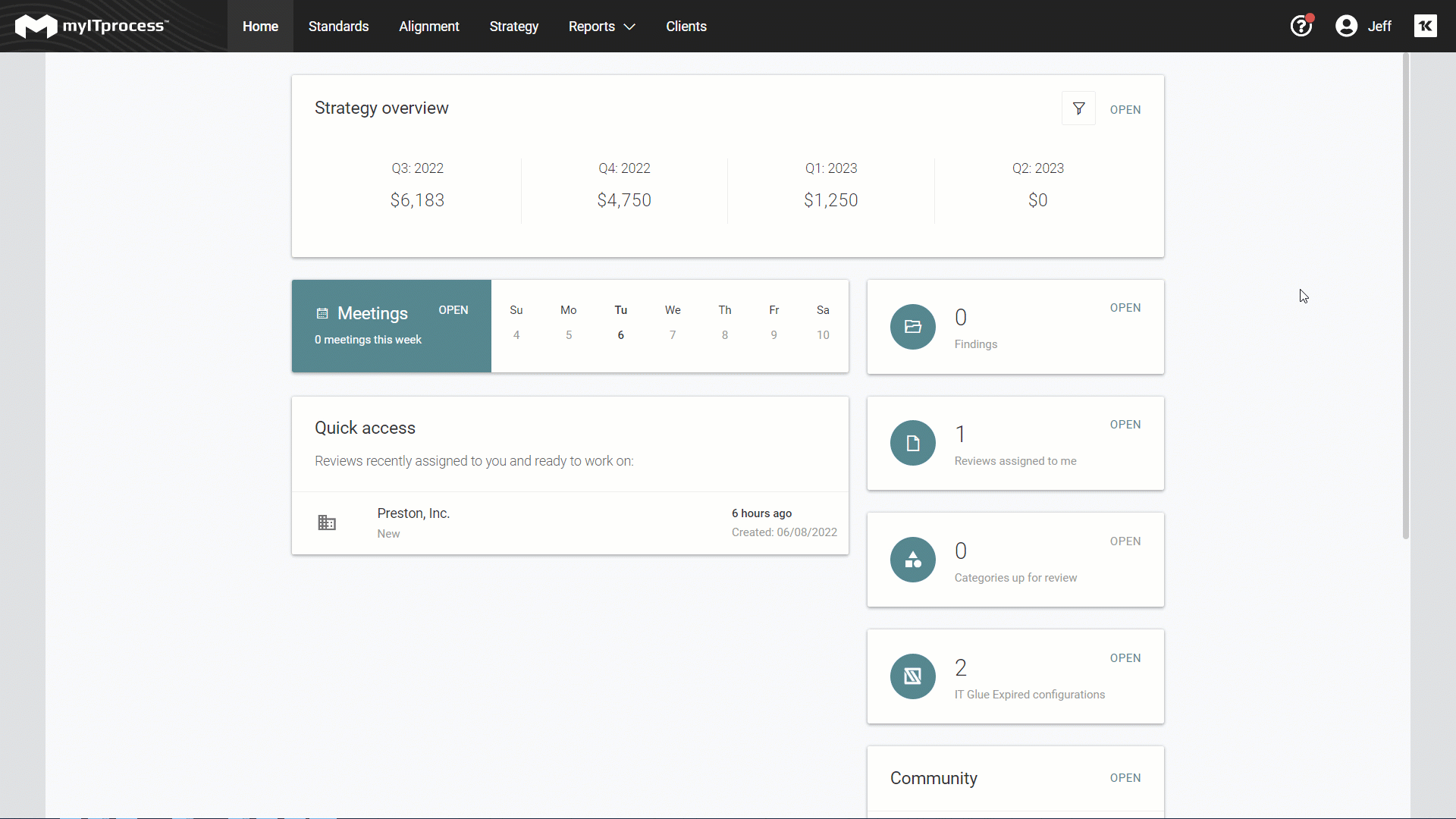 See our IT Glue Connection Settings article for more information on Organizations and Configurations.