1. Click on the Organization you'd like to add a user to
​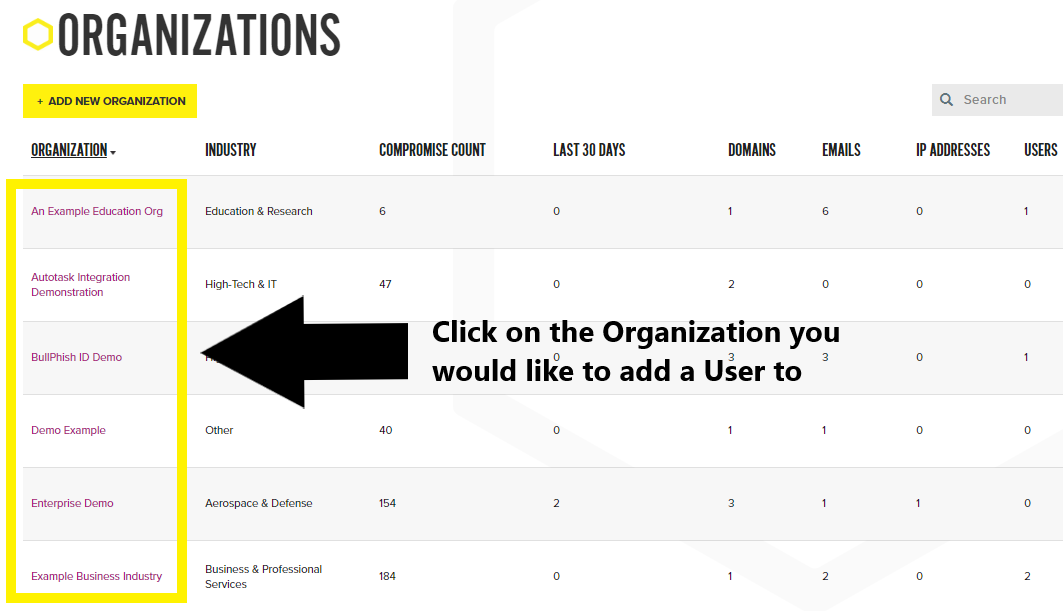 ​
2. On the next page, you'll be on the Organization's Dashboard. Click on Users at the top right.
​

​
3. You'll be able to manage all Organization users here. To add a new user, click on "Create New User"
​

​
4. Input the Organization Users information and adjust their permissions (Notifications, Password views)
​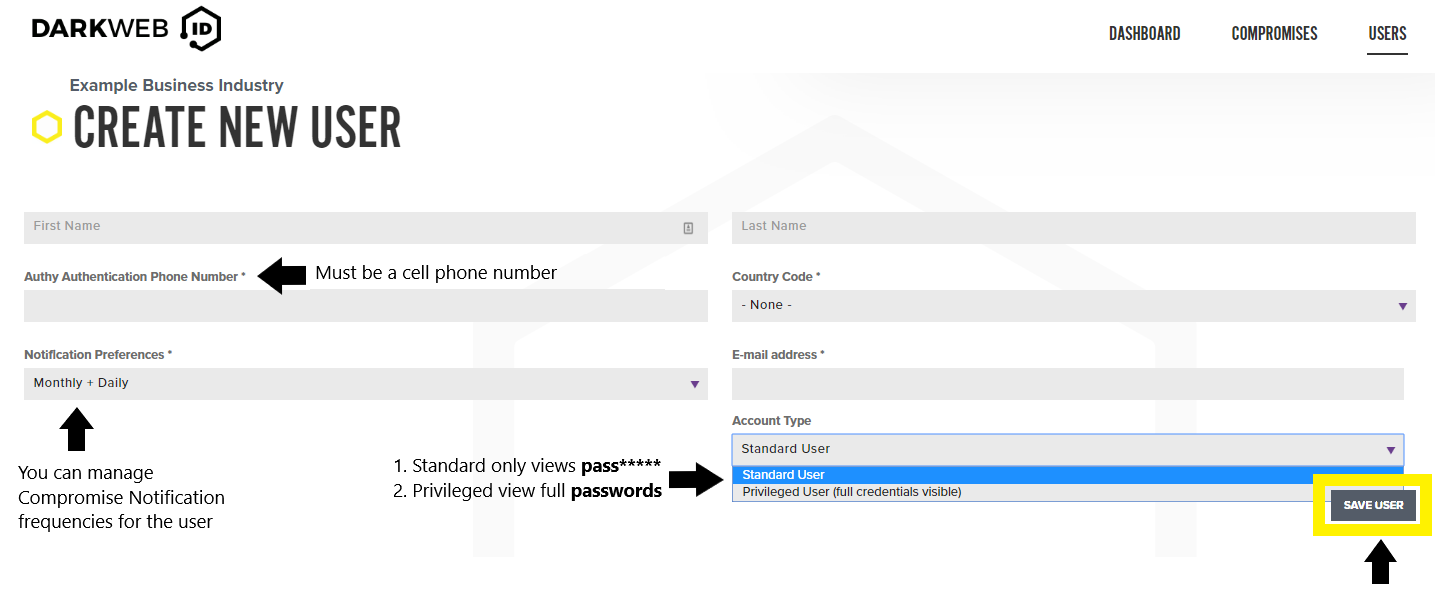 ​
FYI: If you ever need to quickly manage an Organization User you can also "Disable, Delete and Enable" their logins.
​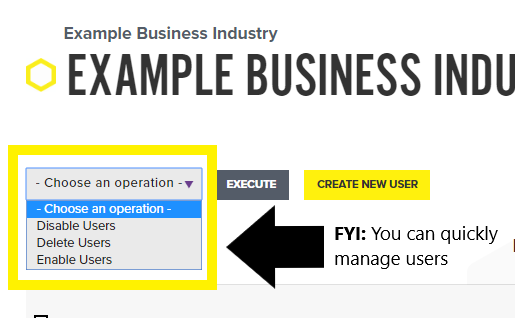 ​