PROBLEM
Using the DarkWeb-Autotask Integration, a ticket was generated giving no other information except the following:
"XXXX domain not disclosed"
CAUSE
Ticket Description field is missing
RESOLUTION 
To Create a Ticket Description

1. Create "Add Field Mapping". (The new field will appear at the bottom of the selections)

​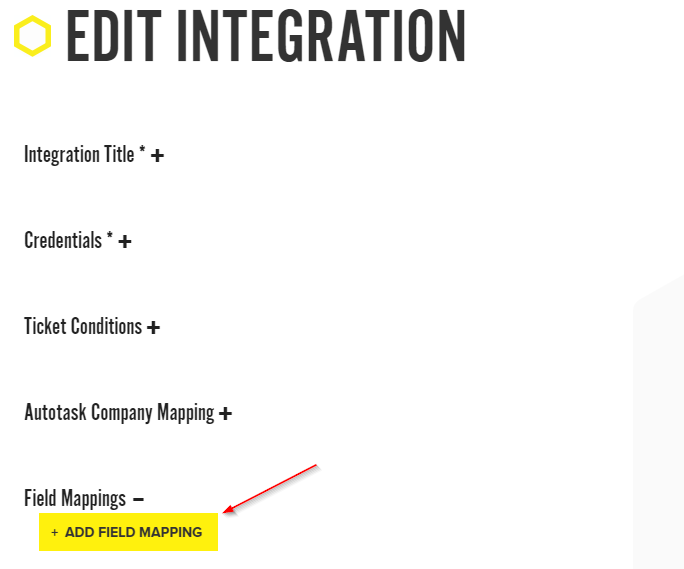 ​


2. Scroll down the list and select the field of "Ticket Description (string)".

​​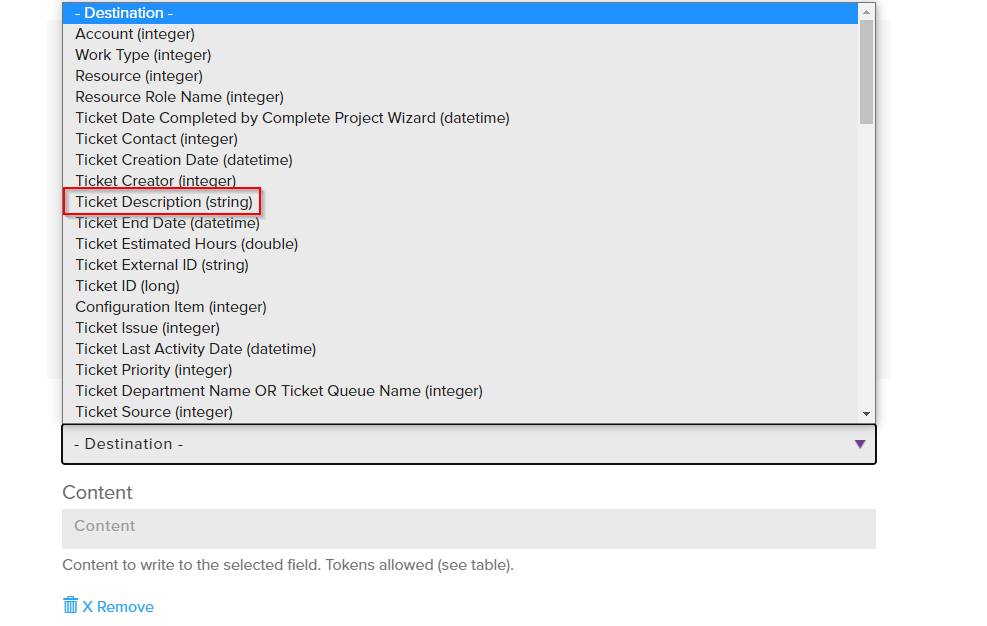 3. This field allows you to configure what data you'd like to appear from our DWID Compromises and text entry (instructions for technician procedure handling, etc).

​​



4. Save the changes.

​