QUESTION
Our customers frequently ask:
When is XXXX KB going to be available since it was already released by Microsoft?
RESOLUTION
By clicking the link below, it will take to the XML list for all updates released by OS as you can see in the attachment below.
This is divided by architecture x86 or x64 bit.
XML List of Software Management Updates.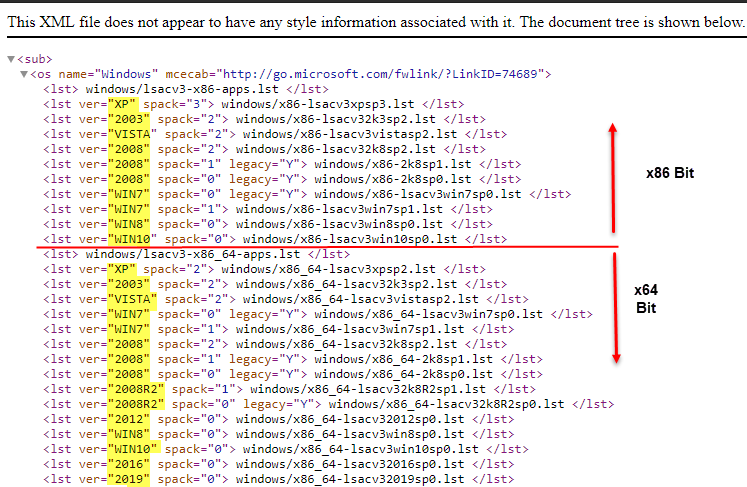 How to get the list of available patches per OS
Here is the list for all Operating Systems.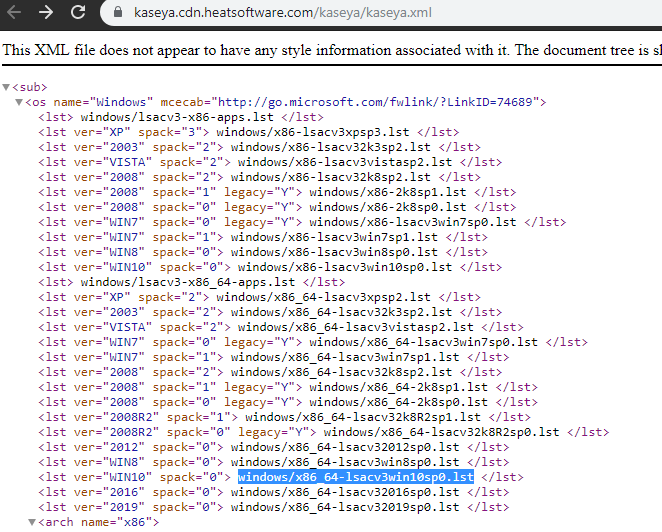 There I can see if the patch needed is available in Software Management.

You can check updates for 3rd Party Applications x86 and x6
Microsoft Windows
3rd Party Applications x86 (English)
3rd Party Applications x64 (English)
macOS
3rd Party Applications x86/x64 (English)