Problem: Some Customers have noticed some where updates for FileZilla kept failing to install as you can see below. 
Cause: This normally happens when the FileZilla process is still running - preventing a force close causing the installation to crash: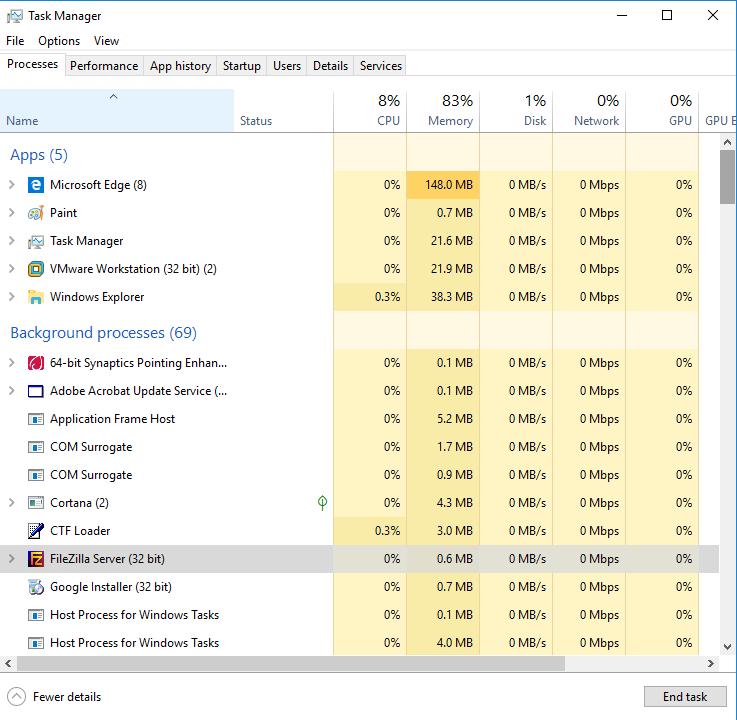 Workaround: In order to successfully update the application we need to make sure is not running on the endpoint then, the run a new deployment. If this still fails, please get in touch with Kaseya Support via this link.
Note: We are working with Engineering to make sure the process is stopped in order for the deployment to run successfully but for the meantime, this is a workaround the issue to keep the application updated.
Reference: #249497.