February 01, 2023
The VSA 10.0 release offers many new innovations and integrations to better support your IT operations. This release includes major enhancements to remote control to support concurrent multi-monitor setups, several updates to Software Management, and the launch of the much-anticipated Advanced Reporting Module (previously known as BI Center). Release 10.0 also offers a fully rebuilt and further enhanced integration with Datto BCDR appliances.
New Features
Advanced Reporting
With this release, we are glad to present the Advanced Reporting module (previously known as the BI Center) that empowers you to visualize data fast, make smarter decisions and easily report on the true value of IT. The starter pack includes 16 report templates in Executive, Audit and Compliance categories.
The live preview shows a limited number of pages immediately and allows to search and filter data.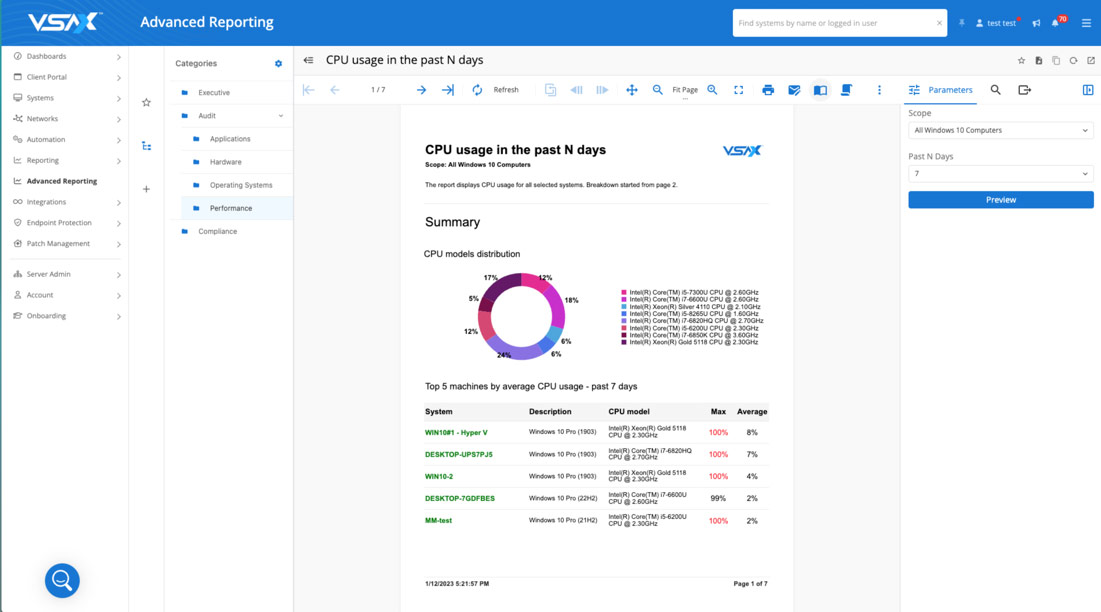 Advanced Report Designer
The new intuitive designer is perfect for ad hoc or pixel-perfect reports with graphical content. Basic and advanced reporting modes are available for technical and non-technical users. Built-in expressions allow users to perform many types of calculations using a set of pre-defined functions. The drag and drop interface empowers you to create high-value reports quickly and easily.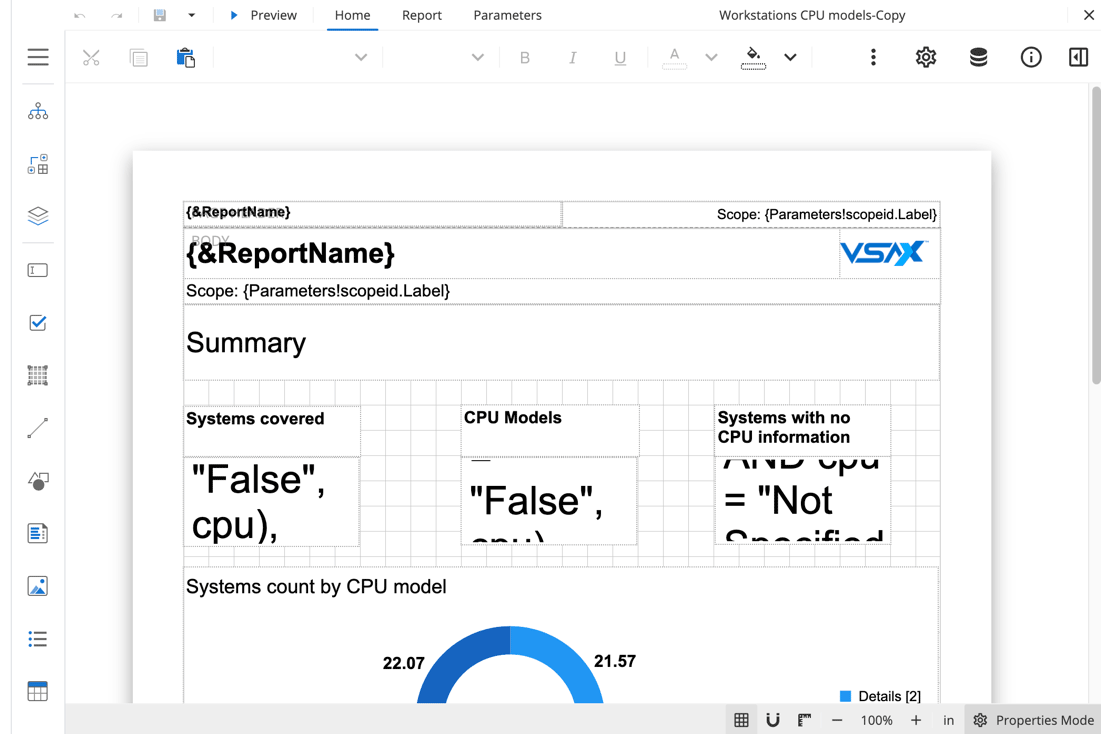 Industry Standard Export Formats
Reports can easily be exported to Excel, html, pdf, csv, bmp, json and other formats.
Enhancements
Remote Control
Concurrent Multi-Monitor Support — In addition to the ability to work with multiple monitors individually, Remote Control now supports simultaneous viewing and control of all monitors, exactly as they are configured on the target device.
We also added thumbnails of monitors to make it easier to connect to individual monitors or all monitors at once.
Software Management
We have introduced a new option within Patch Policy to schedule a reboot when the patch process requires one. The addition of this functionality allows you more flexible control over the reboot process. You can now choose to either suppress, start immediately or specify when the reboot will occur.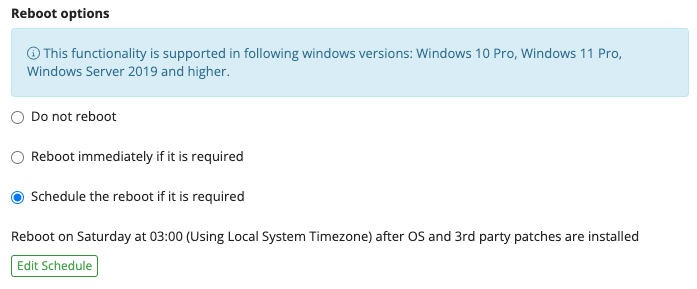 The following changes to Patch Management are also included:
Software installation scripts now fully support Windows 11.
A paid version of Adobe Acrobat is now included with the 3pp Software Catalog. Both Pro and Standard versions are now supported.
We added Firefox ESR, the enterprise version of the Firefox browser, to the software catalog.
Policies
Pending Reboot Notification added to Endpoint Policies — You can now send a notification when a device requires a reboot.
Platform & Security Improvements
Password Complexity — With this release, you get improved security for managing user passwords by arming you with the ability to configure complexity requirements. Configured in Server Admin / Security and once enforced, if a user logs into the web application and their password does not meet the configured requirements, they will be prompted to change their password.
Note that for added security, some of the attributes, such as minimum password length, have pre-defined minimum values as determined by our internal security team.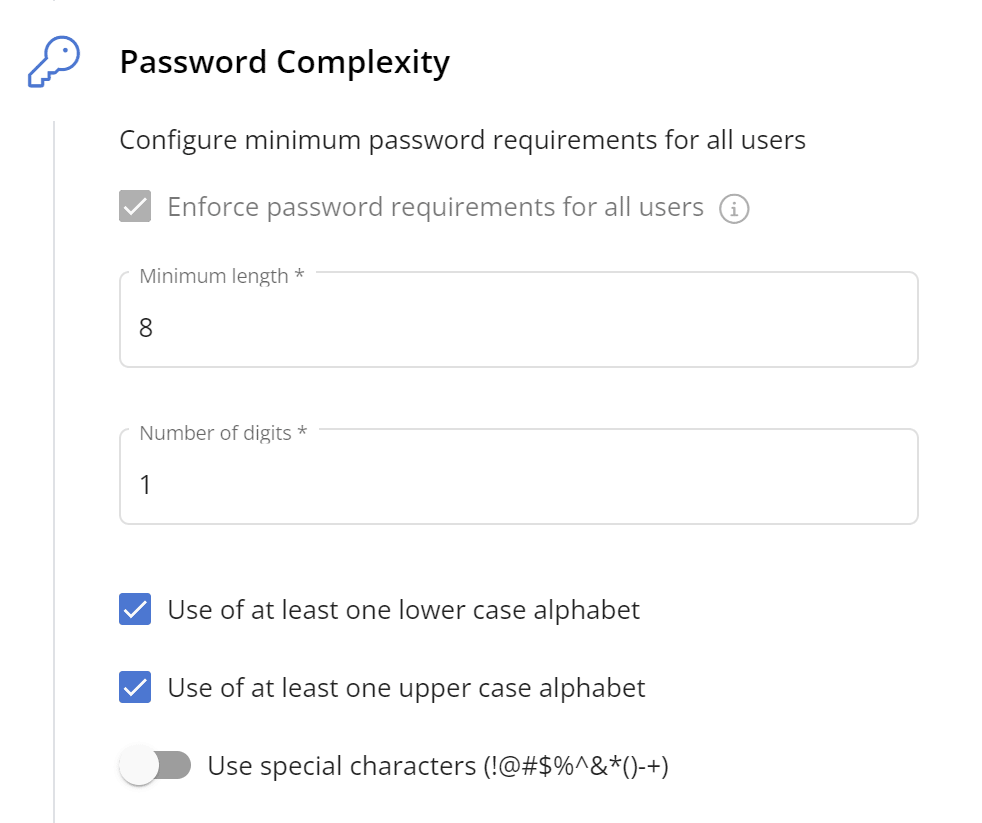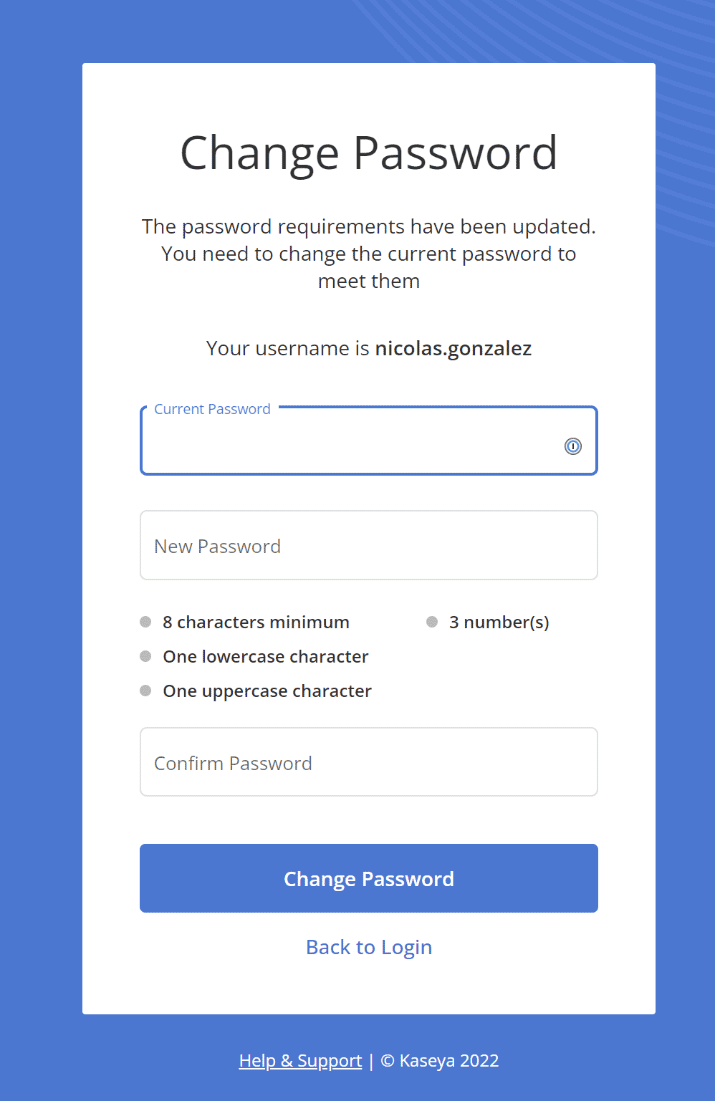 Mobile Application
Support for Block User Input for iOS — We added the ability to block end-user input (keyboard and mouse) when using Remote Control within the iOS mobile application.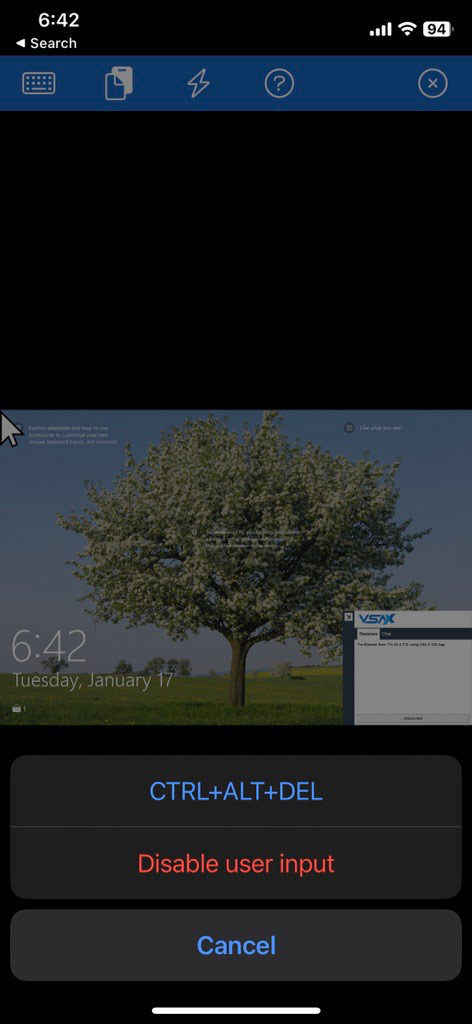 Approve 2FA from Apple Watch — Users who have the iOS mobile application and an Apple Watch can now approve or decline their 2FA login requests directly from their Apple Watch.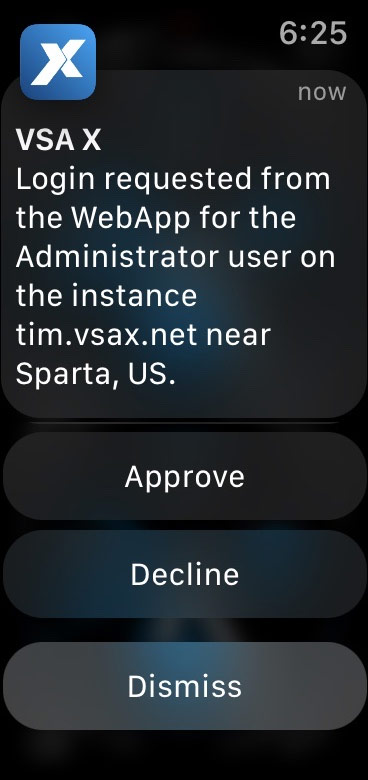 Content Packaging
We are introducing auto-provisioned and self-updating Content Package capabilities with this release. It enables vendors and third-party integrators to distribute compelling content to further enhance the VSA X platform and ease of use. The first available package is delivered by Kaseya and adds "Extended Audit For Serves and Computers" as a core component of the VSA X Audit capabilities.
25 custom fields for extended Audit and Reporting
30 Scripts
10 additional scopes
Integrations
Discover and Manage Datto BCDR Devices
We have rebuilt and enhanced the Datto BCDR integration in this release providing the ability to discover and manage BCDR appliances with the following benefits:
Discover Datto BCDR Appliances
Deploy Datto Continuity Agents to VSA X devices
Remote Control into Datto BCDR Appliances
View and Manage Datto BCDR Appliances

Please note manage is achieved via deep links into the Datto Native BCDR appliance