The integration allows you to view Compliance Manager issues in myITprocess and then associate risks and recommendations to those issues.
Note
You must generate a Plan of Action & Milestones in order to see Compliance Manager issues as findings in myITprocess.
Only issues with Implementation Status of 'Not Implemented' will be brought over
Generate an API from Compliance Manager by going to Global Settings > API Keys > Generate API Key.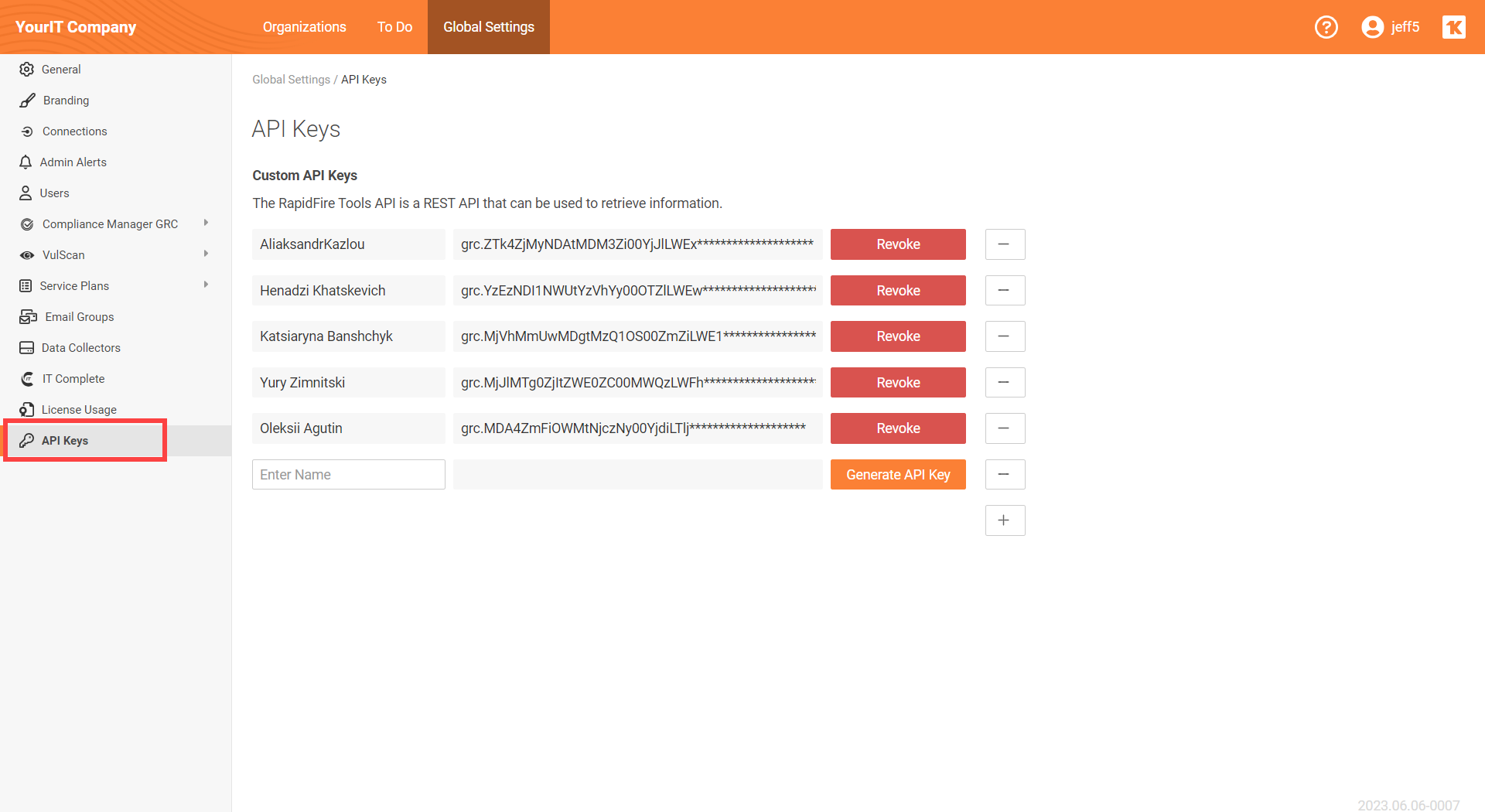 In myITprocess, go to Account menu > Organization Settings > Integrations tab. Under the Rapid Fire Tools section, click Connect Compliance Manager and then enter the API key you generated from Compliance Manager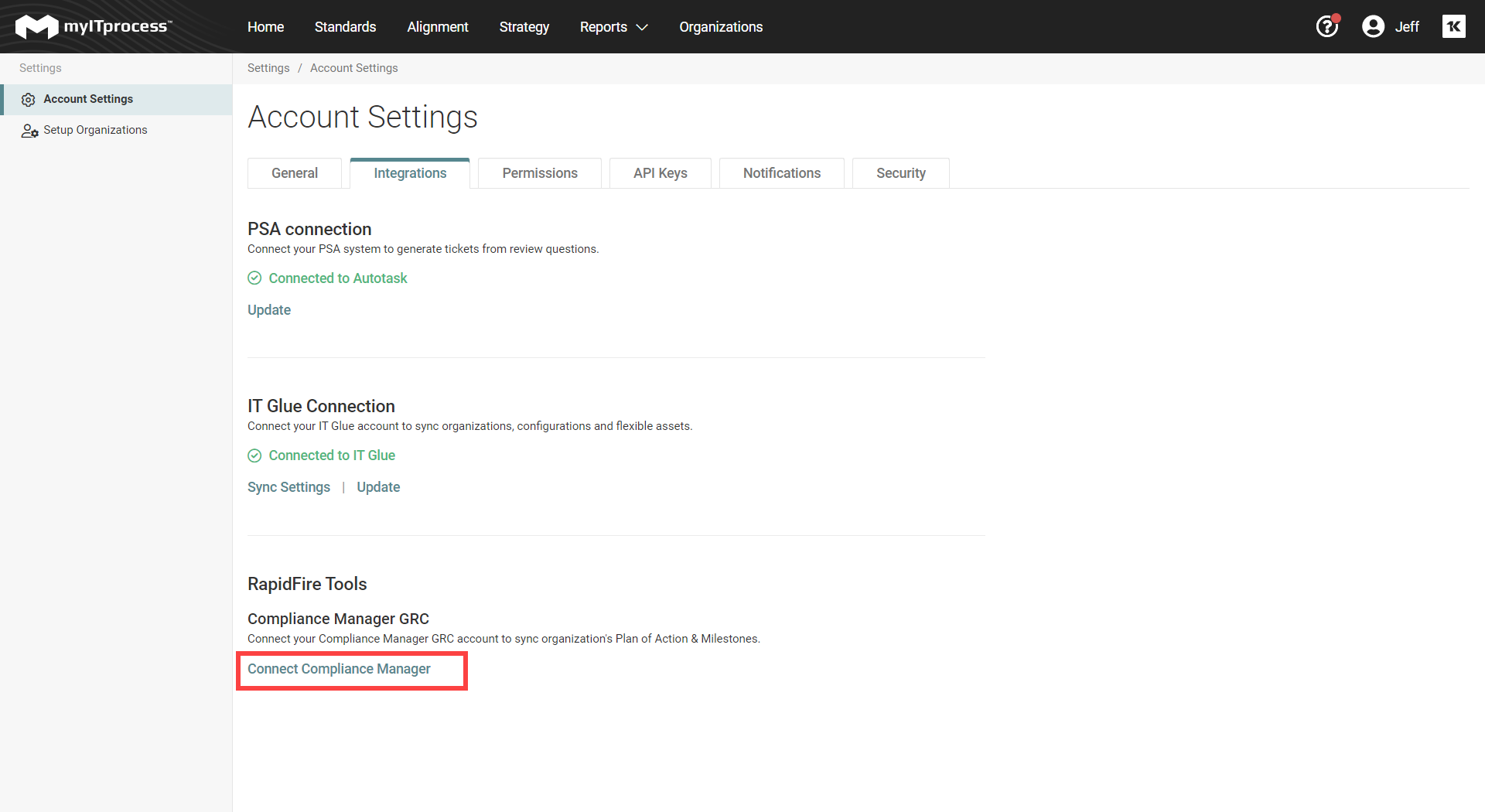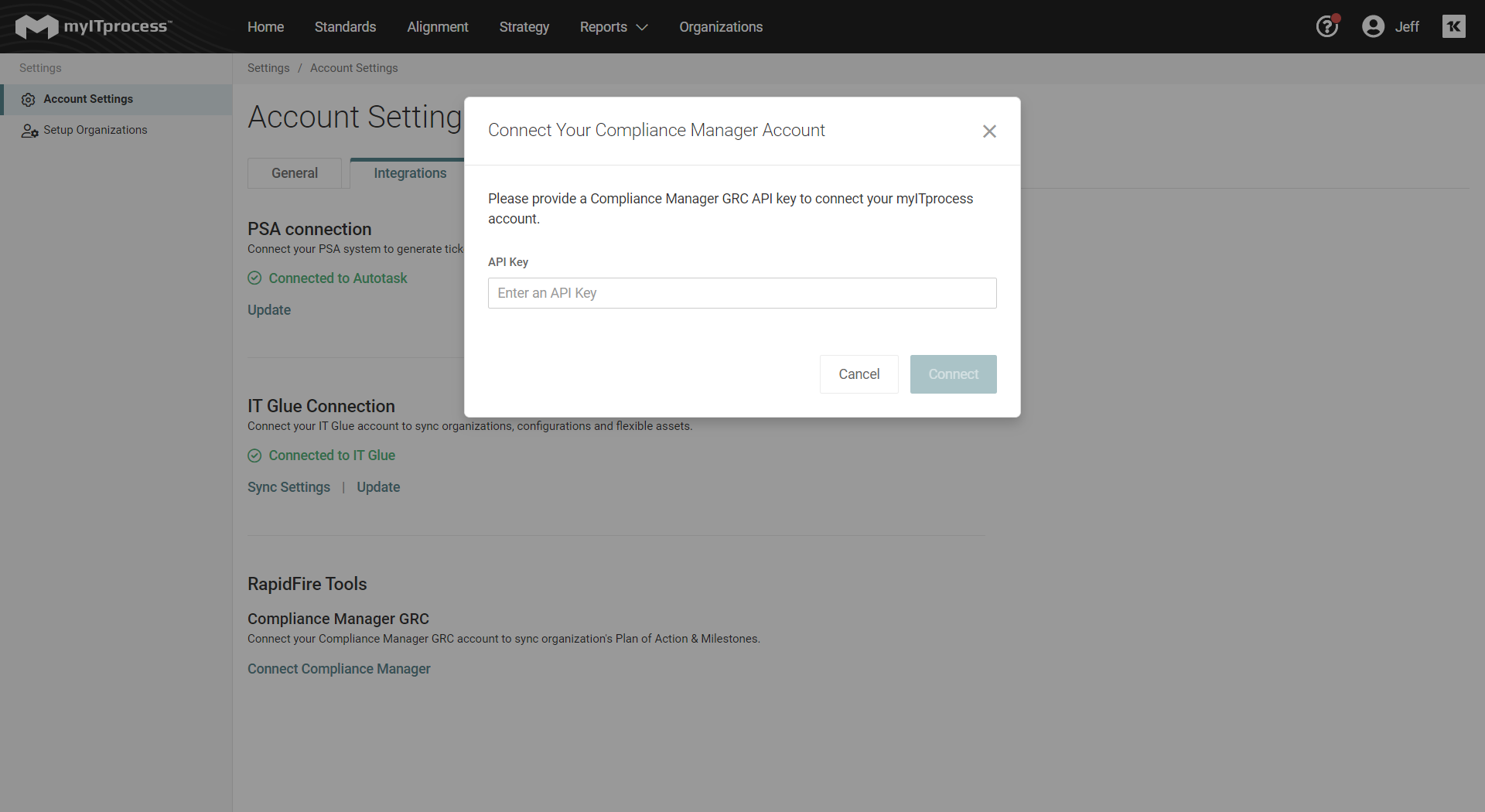 Once you successfully connect your API go to Setup Clients. Auto-matching of clients is employed if the client name in myITprocess and the organization name in Compliance Manager match 100%. You can also click the dropdown menu for the Compliance Manager GRC column header and map your clients manually. *Remember to click Save.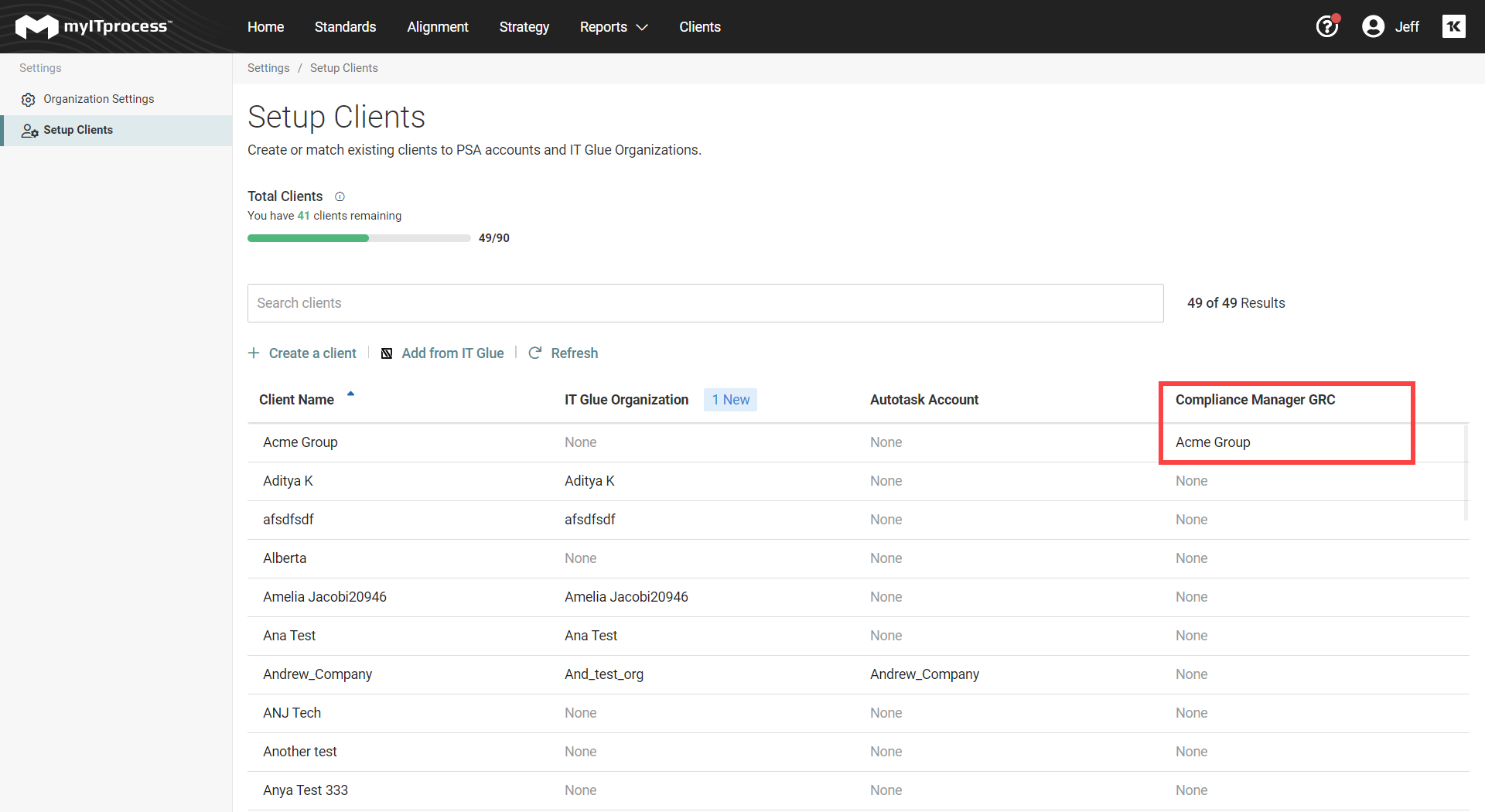 Go to Strategy on the menu bar and select a client you have mapped and has generated a Plan of Action & Milestones. Click the Findings button and then the tab for Compliance Manager GRC.
Next you'll be able to assign a risk to the Compliance Manager findings and assign recommendations.