The Calendar Notification feature allows you to receive calendar events for review due dates for both the engineer and vCIO as well as for any strategy meetings. Further, you can add a list of attendees' emails so they'll not only receive the calendar event but also the meeting's agenda and summary reports.
Review Due Dates
When creating a review and select a Due date for either the Engineer or vCIO, whoever is listed as that resource will receive an all-day calendar event.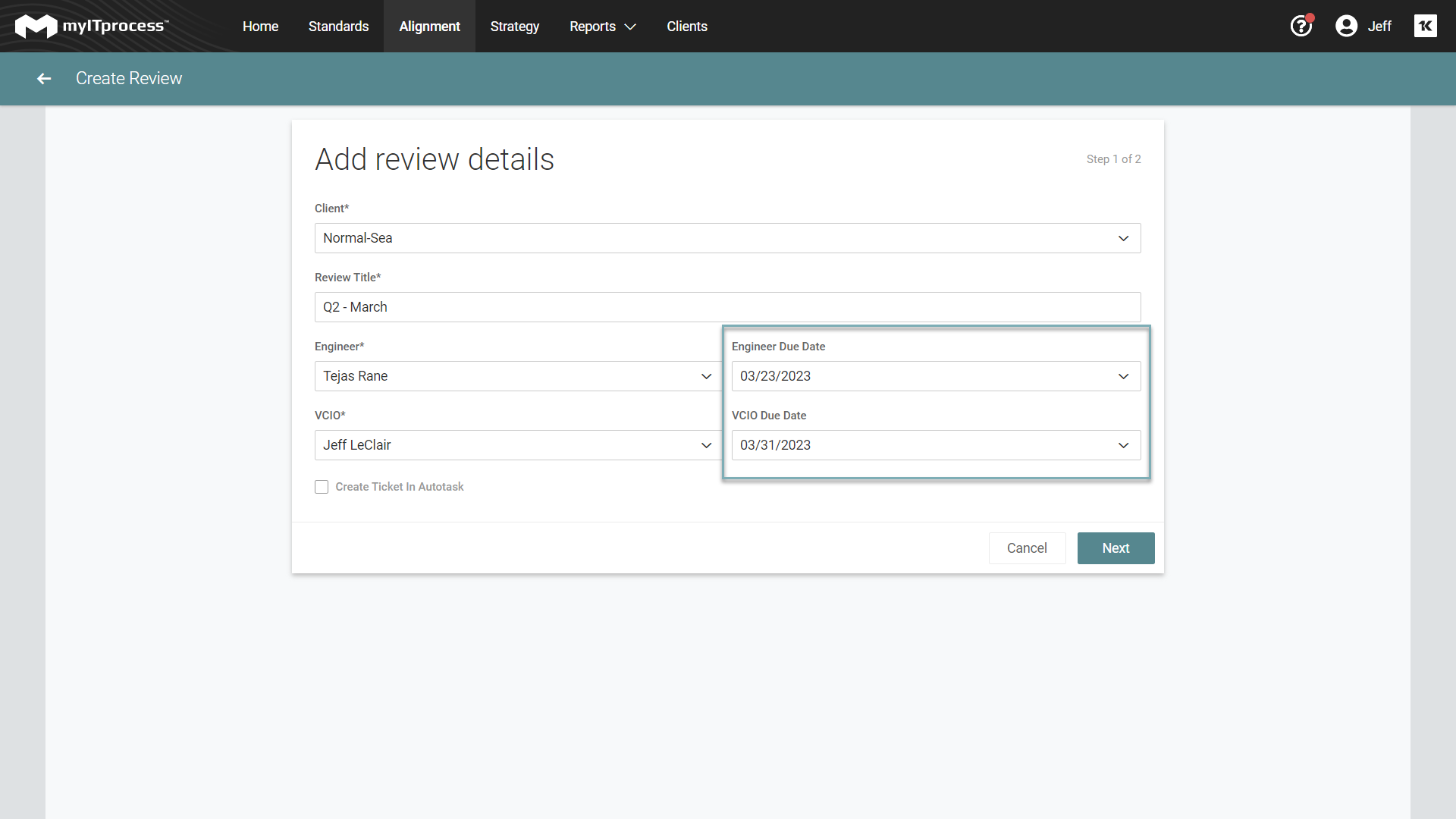 Meeting Creation
When creating a meeting, enter your client's email addresses into the Attendees field. Note: email addresses should be separated by a comma or semicolon.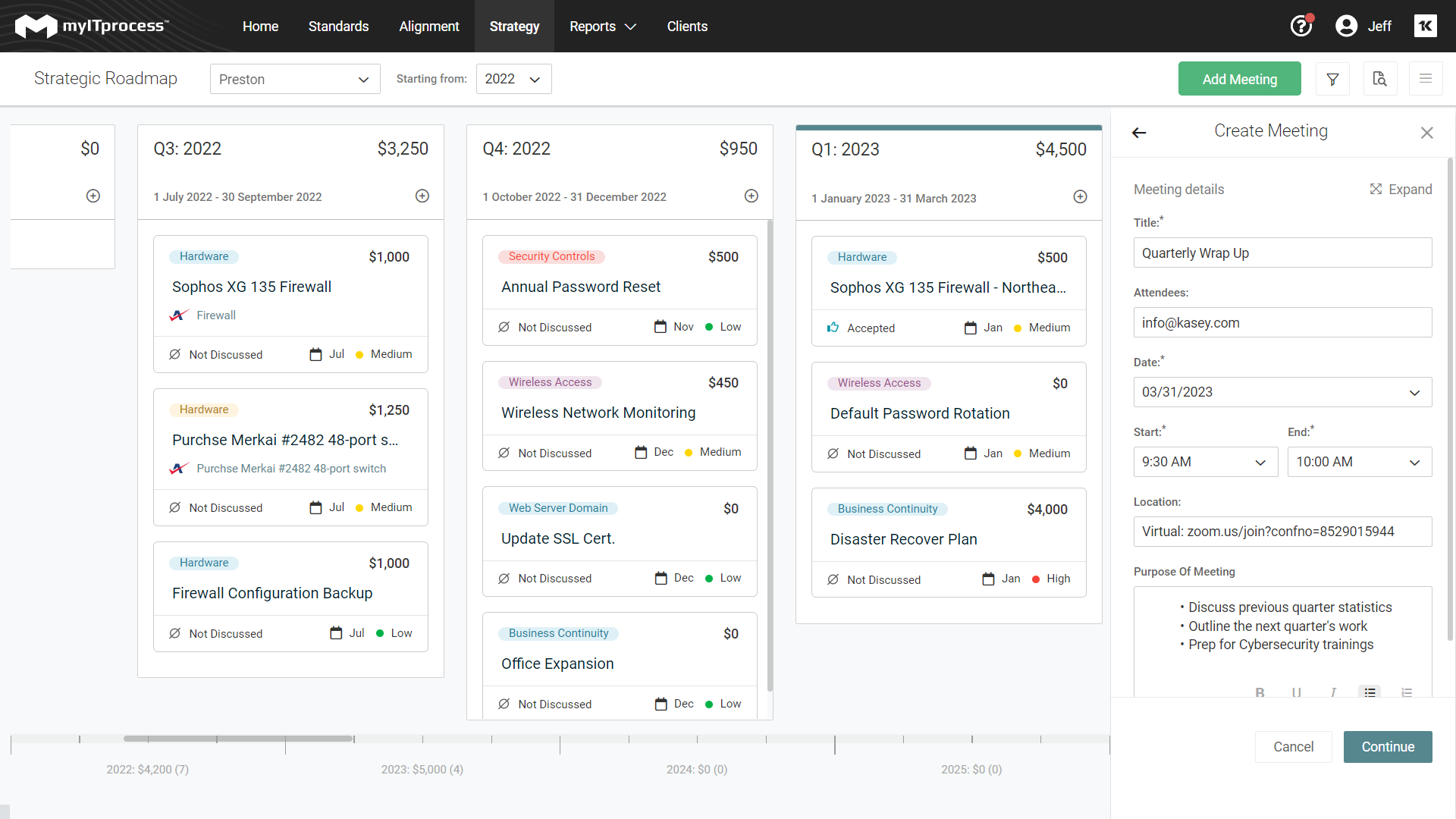 After you fill out the rest of the details and required fields, the second step of creating a meeting allows you to send the meeting's agenda to these attendees by placing a check for the option 'Send meeting agenda to participants. This will send a calendar event to you and your attendees as well as a copy of the meeting's agenda.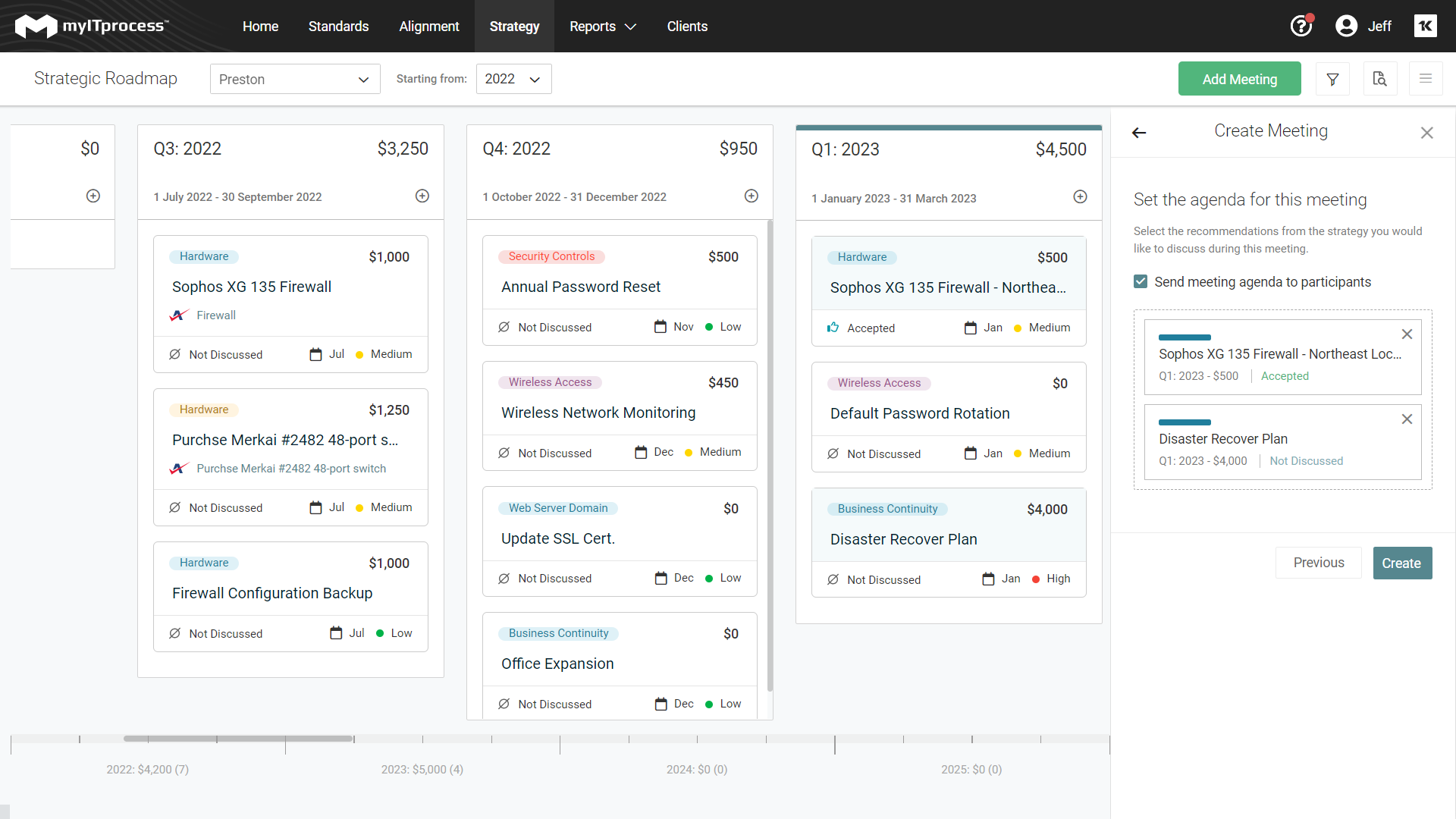 After capturing all client feedback and decisions, prior to ending your meeting you have the option to send a copy of the summary report all attendees that were added to this meeting.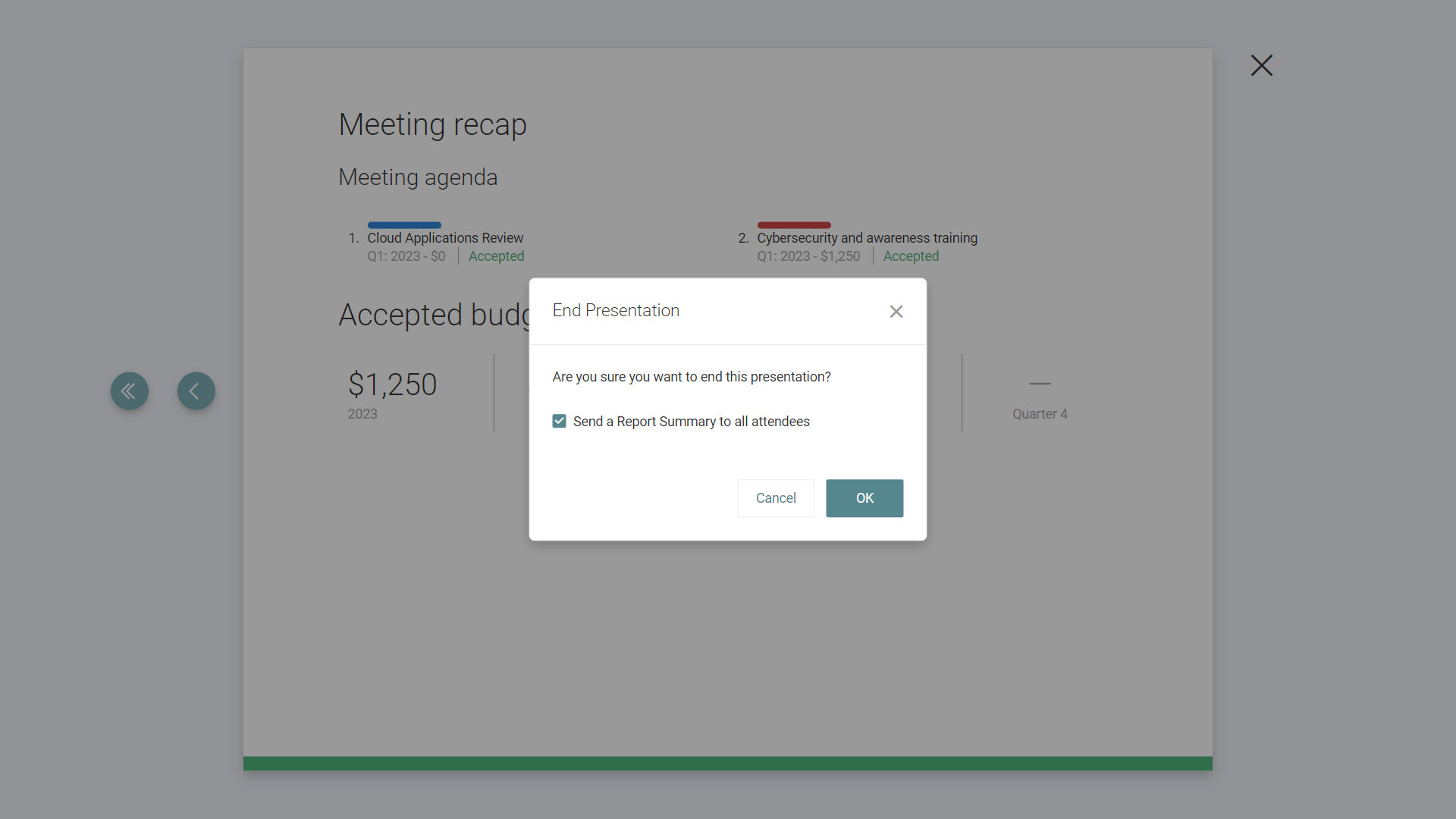 Notes
Calendar updates will be sent in the following scenarios:
If review due dates are changed
If the engineer or vCIO are changed for a review
If a meeting is edited/update
If a meeting is canceled
If the creator of the meeting wants to get a copy of agenda, they must select the checkbox for 'Send meeting agenda to all participants.
Note: Meetings created previous to the launch of this feature (March 16, 2023), will not have the Attendees field present nor will they have the 'Send a report summary' option.